If you were to ask someone what would be a good, safe topic to discuss when talking to someone you do not know well, the top suggestions would probably be the weather, work or sports. Politics would undoubtedly be one of the last answers you would be given. In today's society, it would perhaps be safer to ask someone about their sexual history than to offer your opinion on the immigration debate.
The vicious way people attack those of a different political opinion today is disturbing. Without honest conversation and open debate, people are never forced to confront their beliefs or hear the other side of an issue. They can exist in their little echo chamber for eternity. This is disastrous to a republic like America which relies on compromise to function. It is also absolute hell on a person who wants to truly understand issues. They can only ever get one side of the argument.
There is hope. It is possible to talk about divisive politics with other people. It requires an honest assessment of yourself and the situation, but there is no reason you cannot learn how to talk about divisive politics with other people.
---
Is this the time and place for the discussion?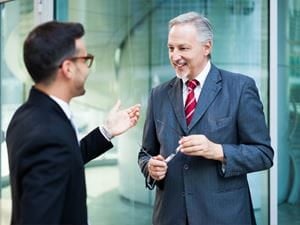 Shutterstock.com
The fact that some people are incapable of acting like civil adults is no reason to self-censor yourself and only talk about political issues in hushed tones behind locked doors. You should feel free to speak your mind about politics in public spaces (LINK http://www.beliefnet.com/news/politics/is-it-okay-to-talk-about-politics-in-public.aspx), but there are times and places where political discussions, especially those that could cause emotions to flare, are not appropriate. If you are at a location or event where the goal is family unity, support for a friend or to take your mind off stressors in your life, politics may not be the best choice of conversation topic. If someone else brings up the topic, it is up to you to decide if the discussion is an appropriate one to pursue or if you should politely change the subject and defer the political conversation until later.
---
---
Are you comfortable talking about it with this person? 

shutterstock.com
Given how divisive politics can be and how fanatical many people have become about various issues, there may simply be people with whom you are not comfortable discussing political topics. You may not, for example, want to get into a debate about gay marriage with your boss or feel comfortable discussing your stance on abortion with your friend's new beau. Hot button topics may not be the best choice for dinner conversation when you meet your significant other's parents or the first time you go out with coworkers you want to befriend. Unfortunately, too many people claim to be tolerant and open minded but cannot stand to be friends with someone from the opposite side of the political aisle. Although a civil political discussion can be a good way to sort false friends from real ones, it may not be the best topic of conversation if you are going to be stuck with these people for the near future.
---
Are you willing to really listen to them?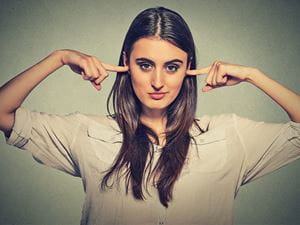 Shutterstock.com
"Willing to listen" does not mean that you spend the entire time the other person is talking hunting for holes in their argument. If you are truly going to listen, you need to actually try to understand the other person's side of the story. You need to try and see their point of view. If you truly try to see their point, but simply do not find their arguments convincing, that is fine. Do not, however, spend the entire time the other person is talking looking for flaws in their reasoning. Be respectful as well. Do not interrupt them. If you want to ask a question or debate a point, wait until they pause. Then, ask or comment. The rules of civil conversation are no different for political discussions than they are for anything else. There are simply too many people who think that controversial topics give them an excuse to be uncivilized.
---
---
Are they willing to listen to you?

Shutterstock.com
It is one thing to know that you are willing to listen to your conversation partner. You can control that element of the discussion. A conversation, however, requires two people, and there is no point in talking to someone who is not going to listen to you. If you know that the person you are speaking with is not going to listen to a word you say, you may not want to talk about controversial issues with them.
Accurately predicting how another person is going to respond is, of course, something that is difficult to do. You may think that your cousin will be perfectly capable of having a civil conversation only to find that they turn into a raving lunatic at the sound of the words "gun control." That said, if the person you are thinking of talking to is not normally good at listening, things are unlikely to be different with a discussion about politics.
---
Will you ask questions to understand their side of the story?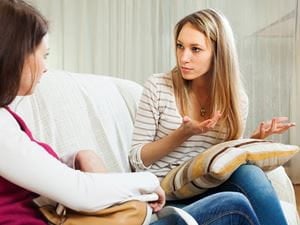 Shutterstock.com
If you are going to have a serious conversation with someone about controversial topics, you need to make it a point to try and understand their point of view. To do so, you need to ask them good questions, actual questions, not try to catch them in cunning verbal traps. You need to think about their answers and truly consider them. Then, ask any follow up questions.
This may seem self-explanatory, but plenty of people struggle to remember to ask questions instead of trying to corner their conversation partner. This is in part because asking questions proves that you are not an expert or have things that you still do not completely understand about the topic. If you do not completely understand, there is a chance you may be wrong, a situation most people are desperate to avoid when it comes to political issues.
---
---
Can you avoid using insults?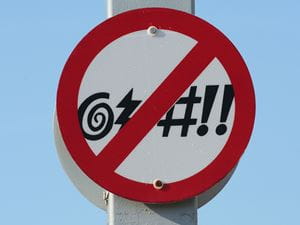 Shutterstock.com
Having a civil conversation requires you to remain civil. This is stunningly difficult for some people when they are talking about politics to a person who disagrees with them. They seem to take disagreement as a grave personal insult. As such, they insult the other person right back. They make it personal and demonize their conversation partner. Instead of being shortsighted, they are a moron. Instead of favoring a policy that seems cold-hearted at first glance, they are a callous human being. Rather than discussing actual politics, the conversation turns into a race to the bottom. Whoever can come up with the best, most creatively vicious insult will win. This, of course, actually does nothing to convince anyone of the person's point. No one is going to listen to a person who belittles them, but that does not stop some people from playing the insult game.
---
Are you willing to agree to disagree?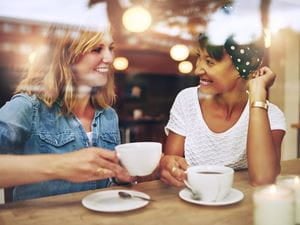 Shutterstock.com
At the end of the day, you may not convert your conversation partner to your point of view. In that case, you need to be able to live with the outcome. Do not hound the other person relentlessly in an effort to convince them that you are right. Instead, accept that they are a unique individual who is entitled to their own opinions. When they want to change the subject or end the discussion, respect their wishes. Agree to disagree.
If the subject comes up again later, you are welcome to try your hand at convincing them. Store up some more evidence or refine your arguments in the meantime. That way, if the topic ever comes up again, you have new information to present to them. If you two do not end up talking about it again, you at least have some additional points that you can make to whomever else you may speak to about the topic in the future.
---
---
Talking about politics should feel safer than poking a sleeping rhinoceros in the eye with a sharp stick. Sadly, many people today would rather deal with the angry rhino. Too many people make political disagreements personal. Someone no longer has callous or shortsighted politics. Instead, they themselves are evil or a moron. This demonization will not stop until people are capable of talking about controversial or divisive issues civilly. That means no yelling, no swearing and no insults. Sadly, that seems to be all anyone knows how to do anymore when it comes to facing someone who dares to have a different opinion.