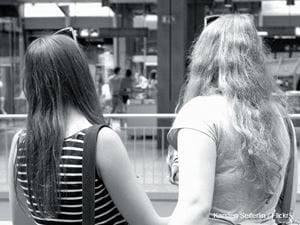 It begins earlier and earlier each year - the arrival of Christmas decorations in stores, holiday-themed sales circulars arriving in the mailbox, and electric shaver commercials on television. Shopping lists that don't seem to end, sweets and baked goodies pop up everywhere, and plans that need to be made all seem to take over our lives. In between the hectic hubbub, the "doorbuster" sales and the spectacular savings, it can be hard to see through the smokescreen and know the facts.
A shopper's goal is to get the best price possible for a good or service, and not pay a penny more than they need to of their hard-earned savings, which is clearly the opposite of a store's goal, which is to make money from the sale of goods. Often, a shopper wonders if they could have gotten a better deal if they'd waited a bit longer.
So how can a shopper know when the best time will be to fork over their dollars for a purchase? This can be especially confusing when it seems like every store is having the "Sale of the Century" during or around Black Friday, the waters get murky to know when the time is right.
The most logical day that comes to mind is Black Friday, the day after Thanksgiving – known as the busiest shopping day of the year. The very name "Black Friday" has come around because it was often understood as being the first day of the year that retailers went from being "in the red" to being "in the black", meaning turning a profit for the year. This often spurred additional spending, therefore it was in the best interest of stores and retailers to lure shoppers.
Today, with so much competition in a dwindling space, given the influx of online "e-tailers", shoppers are overwhelmed and inundated with enticing invitations, and we're here to help you navigate better days to find those deals!
There is no magical equation for the "best" of the best", but we can tell you that retailers would prefer to make their profits as early as possible, and often this comes with the hidden preferred and most economic shipping rates and schedules.
Well-known and popular consumer expert Clark Howard
offers advice
on how to save more money, spend less, avoid being "taken", and making those dollars stretch as far as they can. Howard advises that savviest shoppers should hunt for the better deals starting the weekend before Thanksgiving – contrary to when consumers have been "trained" to shop. Another recent movement that may squeeze deals toward Black Friday enticements is the increasing store closures on Thanksgiving Day. And while Black Friday is within this time frame, shoppers don't need to focus solely on this one 24-hour window in which to spend their money and get the very bet deal – especially those "doorbuster" deals available only for a brief 2- to 4-hour window.
Patience and perseverance are keys to getting the best deal – but not too much patience! Procrastination can leave you in a mess, along with every other procrastinating shopper crowding the stores the week before Christmas. The other issues you face if shopping later is inventory; what you're looking for may likely already be facing depleted stocks and replenishment may not come until after Christmas.
As always those earlier deals are always on electronics: computers and laptops, televisions, appliances, and personal electronics.
So, no matter what, the same old rules apply – save money, shop smart, do your homework, and feel confident in your decision.