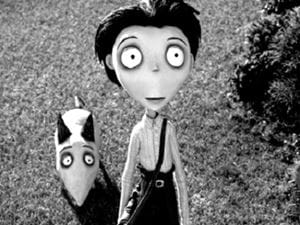 There's a viral video this week of a couple of children who were upset by the new Disney film, The Odd Life of Timothy Green. SPOILER ALERT: The title character does not die, but he moves on to another place and that is hard on the couple who were hoping to be his parents. Some children enjoy the scary-funny zombies, ghosts, and witch in ParaNorman but others will be disturbed by the decaying bodies and the ghosts showing the way the characters died.

Dr. Michael Rich's blog, Ask the Mediatrician, has some very sensible and reassuring advice for parents whose child was upset by a film.

Help your daughter process what she saw and how she feels about it. Most concerning content can be managed well by talking to your child about it and helping her process it. Try the following:
Listen to your child. Have her tell you about the scene as she saw it, and what about it scared her. Then affirm her feelings, saying, "It sounds like that was really frightening for you. I can understand why it would be hard to fall asleep."
Answer your child's questions. Topics like death—and particularly murder and suicide—can be very difficult for young children to understand. Offer simple explanations that will be meaningful to her.
Comfort your child. Reassure her that she's safe, and that the people she loves are safe. Offer hugs and stuffed animals to hold, especially at bedtime.
Let her set the pace. It may take her some time to process, but she'll ask questions when she's ready to. For weeks after seeing The Artist, my boys would sometimes questions like, "Why would he want to kill himself? Why is anything so bad?" Answer your child's questions when she has them, waiting for her guidance as to what she needs reassurance about.
Forgive yourself. Don't continue to feel guilty over making a judgment call that backfired. Remember that there will always be situations outside of your control that may upset your daughter. Use this as a learning experience and try to improve the next time around. If your daughter is invited to another movie that you won't be able to watch first, maybe do some research on it online, or ask a trusted friend who saw the film if she feels as though it is appropriate for your daughter.
Nell Minnow blogs at http://blog.beliefnet.com/moviemom/.