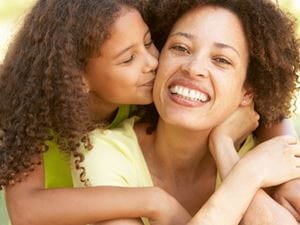 Shutterstock.com
The teenage years are some of the most exciting yet challenging years of life. It's a time to leave adolescence and childhood behind to grow into the person God intended you to be. These years are a time to foster deep roots in Christ and come into knowing Him better through relationships. Biblical wisdom for life is like water to budding blossoms.
Powerful, Inspirational Bible Quotes That Teens Need to Hear
Here are quotes from the Bible and authors that will speak life into the teenagers you know. Now is the time to fill their minds with inspiration and encouragement.
"Don't let anyone look down on you because you are young, but set an example for the believers in speech, in conduct, in love, in faith, and in purity." — 1 Timothy 4:12
"Honor your father and your mother, that your days may be long in the land that the Lord your God is giving you." — Exodus 20:12
"Be strong and courageous. Do not be afraid or terrified because of them, for the LORD your God goes with you; he will never leave you nor forsake you." — Deuteronomy 31:6
"Do not let any unwholesome talk come out of your mouths, but only what is helpful for building others up according to their needs, that it may benefit those who listen." — Ephesians 4:29
"How can a young person stay on the path of purity? By living according to your word." — Psalm 119:9
"For I know the plans I have for you, declares the Lord, plans for welfare and not for evil, to give you a future and a hope." — Jeremiah 29:11
"Listen, my son, to your father's instruction, and do not forsake your mother's teaching. They are a garland to grace your head and a chain to adorn your neck." — Proverbs 1:8-9
Inspiring Life Quotes For Teens From Well-Known Authors and Writers
"You know what I think? I think that if a young woman doesn't engage in the act of occasionally wishing on a star or a flower or a birthday cake full of candles, then we're forfeiting one of the sweetest whimsies of our youth." — Robin Jones Gunn
"You never know how the tough times you are going through today will inspire someone else tomorrow." ― Tim Tebow
"There is something wonderfully sacred that happens when a girl chooses to realize that being set aside is actually God's call for her to be set apart." — Lysa TerKeurst
"God isn't afraid to answer your honest, ugly prayers." Luke Lezon
"When we chase validation instead of sanctification, we never find a reprieve from our own self-doubt." — Kayla Aimee
"There's nothing wrong with starting small if you just keep going. You just take what you have, whether it's a little idea or a little bit of extra time or a little bit of money, and you make the most of it. You do the best you can with that little bit, and you keep working at it, and pretty soon, it will grow. It might even get so big that the whole world knows about it someday." — Sadie Robertson
"But God doesn't call us to be comfortable. He calls us to trust Him so completely that we are unafraid to put ourselves in situations where we will be in trouble if He doesn't come through." — Francis Chan
"Your beliefs shape your attitudes!" — Andy Stanley
"Don't worry about getting perfect, just keep getting better." — Frank E. Peretti
"God created each one of us in our own unique way. Just like a snowflake, we all hold a blueprint that differs from one another. It's great to lose weight and keep our bodies healthy and strong, but it's also important that we appreciate who we are today - with or without extra pounds." — Candace Cameron Bure
Uplifting Words For Your Teen's Future
"If there's one thing I've learned, it's that God is a very creative author, and He writes a different story for every person. No two lives or stories alike." — Robin Jones Gunn
"I kept searching for another half when what I needed was to be whole." — Kayla Aimee
"'I'm not who that guy says I am. I'm not who that girl says I am. I'm not who social media likes and comments say I am. I'm not who the grades, to-do lists, messes, and mess-ups say I am. I'm not who the scale says I am or the sum total of what my flaws say I am. I'm going to stop flirting with the unstable things of this world so I can fall completely in love with You. I am loved. I am held. I am Yours. I am forever Yours.' The more intimacy like this that I have with God, the more secure my true identity is." — Lysa TerKeurst
"Right now, you are in training for a trial you're not yet in. Public victory comes from private discipline." ― Levi Lusko
"We all have a choice, after all, to be our own person, to be the person we wish to be." ― Melanie Dickerson
"But the more you make the choice to live above your feelings, to trust God instead of what you may feel like doing, the stronger your faith becomes. It's not about being perfect. We will always been on a journey of growing closer to God." ― Tim Tebow
"God does not waste an ounce of our pain or a drop of our tears; suffering doesn't come our way for no reason, and He seems efficient at using what we endure to mold character. If we are malleable, He takes our bumps and bruises and shapes them into something beautiful." — Frank E. Peretti
"There will never be another woman who owns the look, the personality, and the experience that you do. Those ingredients make up the recipe that defines who you are, and it's your gift from the Lord - own it." — Candace Cameron Bure
Your teenage years are some of the most complicated you'll face. It's the part of your life where you start molding your future and who you'll become. Hopefully, by sharing these quotes with your teen, they'll begin shaping a bright and prosperous future for themselves.