The word encourage means "to inspire courage." All of us have areas in which we feel insecure and lack courage, and that lack of courage often hinders us from accomplishing the positive things that we would like to do. When we are offered some encouragement by those we trust we are able to do things we may have not done otherwise. Your spouse is the same. He may have tons of potential lying within that awaits your encouraging affection.
When your hubby is rejected by a job interviewer who's half his age, he feels defeated. If he's told that his credit rating isn't good enough to get the low-rate car loan, he feels like a failure. However, he won't tell you when he's feeling down. He needs to be reassured that you still think he's wonderful, even if the rest of the world doesn't. You need to be the one who is pushing him forward when he feels stagnant.
We all need to be encouraged, even if we don't ask for it. If you help your husband in the following ways, you'll both be happier.
---
Be an Active Listener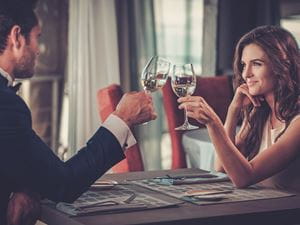 Shutterstock.com
Do you ever find yourself zoning out while your husband is talking? This can be a super discouraging for our husbands. Think about how annoyed you feel when you feel like your husband isn't listening. It feels like they don't care about what you have to say, even though they really do.
Our thoughts and agendas are not the most important things to be thinking about. Instead, we need to make it a point to listen to our husband and show genuine interest in his passions and endeavors. It's important that when you are with your husband, you are being attentive in the moment. Ask him questions, try and understand their thought process, and respond accordingly. Remember that sometimes your husband only wants you to listen, and doesn't expect you to fix his problems.
---
---
Be Supportive of His Interests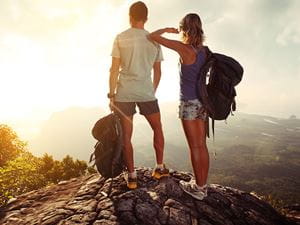 Shutterstock.com
Anyone else in the world can tell your husband they believe in them, but it's never as potent as when he hears it from his wife. Choosing to tell your husband "I believe in you" and "I support you" is incredibly powerful. It is especially helpful when they are feeling down about their abilities and accomplishments.
When your husband is striving to achieve his dreams or goals, you need to be supportive of those interests. If your husband is learning how to play guitar, for example, you can tell him that you are proud of him and that you believe he will master it in no time. If he loves working on cars (regardless of your personal interest in it) you should be willing to offer encouragement when he comes to a problem. These few small gestures have a big impact.
---
Show Your Gratitude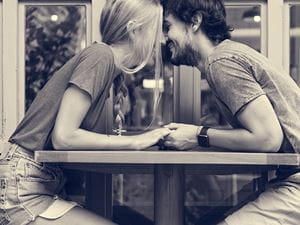 Shutterstock.com
Saying thank you might sound incredibly simple, but how often do you actually express it? If you really think about it, you probably realize it's not as often as you should. Think of how much happier you feel when he shows his gratitude for you. You can share that positive feeling with little to no effort on your end. You know how much stress he already has on his plate, so showing your appreciation is a great way to keep him motivated to continue forward.
You should be thanking him for not only the big things, but the little things too. Show your gratitude when he takes out the trash, helps to fold laundry, or gets the kids ready for school by simply saying thank you with a big smile. For the bigger things, you can do something grander like taking him out on a date, to show your appreciation.
---
---
Remember to Say "I Love You"

Shutterstock.com
Much like saying thank you, sometimes we don't say "I love you" near as much as we should. We get into our busy routines and forget to show that affection towards our husbands. This is because we get complacent in our marriages. Think about how often you use to say "I love you" when you first started dating. You never let your partner forget. There is no reason that this shouldn't happen now.
Saying "I love you" reminds your husband that he is on your mind, that you care about him, and that you are there for him for the long haul. It's such a simple way to show your husband encouragement and support, so don't let it get forgotten.
---
Celebrate What Makes Him Unique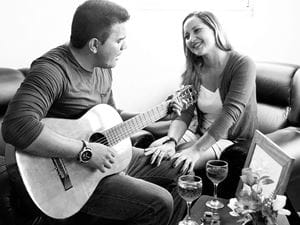 Pixabay.com
One issue in many marriages is one partying trying to force the other to be someone they are not. This is incredibly discouraging for both spouses. The one trying to change won't be able to live up to their spouse's standards, and the one forcing the change will ultimately be let down. When a wife recognizes her husband's uniqueness and still loves him, that's grace.
God made your husband to be a specific way, and that is a good thing you should be celebrating. You should encourage the growth of the things that make him special, rather than try to change him. For example, maybe your husband is very good at working with kids but terrible at sitting in a formal office. Encourage him to take more opportunities working with youth, instead of trying to convince him to take a high-paying office job.
---
---
Offer your help.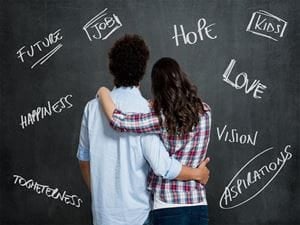 Shutterstock.com
We all live in a society that is full of stress. We are constantly under pressure to be successful, get things done quickly, and move on to the next big project. This can make it hard to just relax and enjoy day to day life. This is where you can step in.
If you notice your husband is feeling extra stressed out and put down, offer your helping hand. It might be as simple as making him his favorite dinner or taking his car to the shop. Regardless what it is, it takes one thing off his to-do list. Showing that you are willing to help will make him feel more at ease, so he can focus on other important projects. It's a sweet way to show encouragement.
---
Surprise Him With a Date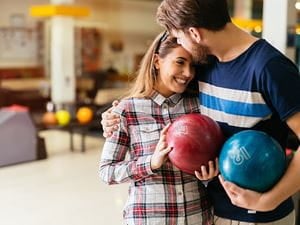 Shutterstock.com
Do you always expect your husband to plan the dates? No more! You should take the next opportunity to take your husband out for dinner, drinks, a movie, or another fun activity. Show him that you are thinking about him and your marriage, and that you want to continue to date each other to keep the relationship strong.
Dates are a great way for you and your spouse to get away from the hustle and bustle of life, and focus only on each other. You can have better, uninterrupted conversations about your hopes, dreams, and even just day to day life. The more time you spend with your spouse, the better you can figure out the best ways to encourage him.
---
---
Providing encouragement to your husband is actually a very easy task. With these steps, you will be able to help him feel like he can take on the world. He will have a higher self-confidence and you'll have a stronger marriage. It's a win all around, so don't forget to show your husband how much you support him and his goals.