Your husband loves you – but are you giving him the tools and opportunities he needs to let you know?
Sometimes, women don't speak up when they need to, or don't tell their husbands things they need to hear. When this happens, communication breaks down in your marriage. Insecurities are heightened, fights can happen more, and gratitude seems limited. It's time to tell your husbands these things more often so that the foundation of your marriage doesn't waver. By saying these things your husband will be lifted up and feel wanted, and you can give him opportunities to do the same for you.
Instead of keeping these things to yourself, women really need to speak up. To keep your marriage happy and healthy, begin to incorporate these phrases. Your lines of communication will open up and it will be easier to see how much you truly appreciate each other.
---
"Thank you."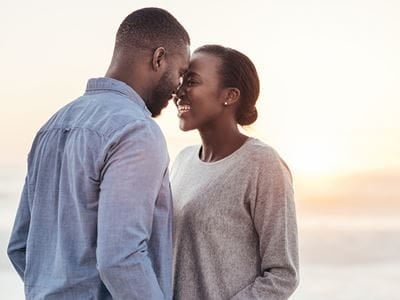 Shutterstock.com
Does your husband know that you appreciate them? Maybe they changed your child's diaper without having to be asked, or worked really hard to create a budget for the month. Whatever task it is, no matter how big or small, it's important to tell your husband thank you. Positive reinforcement will make your husband excited to help you again in the future, feel needed and appreciated, and make your marriage happier. When your husband really goes out of the way to do something nice for you, do something nice to show your thanks. You can make his favorite meal for dinner or pay to have his car detailed. Small gestures of kindness are great for building up a relationship.
When you forget to tell your husband thanks, they might feel like you didn't notice they put in effort, don't care or aren't valued. This can make their insecurities of not being good enough grow. Your husband might question if you are proud of them, trust them or need them. No one wants these types of insecurities roaming around in their marriage, but they are easily avoided by making sure to always show your gratitude for all they do.
---
---
"I need help."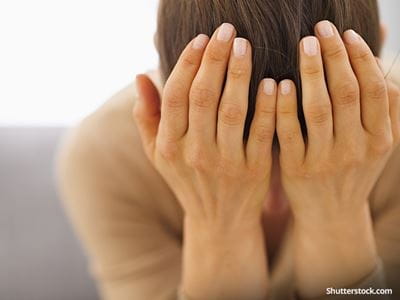 Life can be overwhelming. From your child's soccer tournaments to finishing everyone's laundry, you quickly run out of time each day. Marriages don't have assigned tasks, but society sometimes makes women feel like they should be responsible for all the cooking, cleaning, and the like. Couples in healthy marriages don't say the phrase "that's their job." Instead, they work together to do daily tasks. Wives sometimes have a hard time delegating tasks to their husbands despite being stressed, tired or overwhelmed but it's important to speak up and ask for help when you need it. You don't have to always take care of everything. Your husband is a partner, not another child.
On the flip side, one thing some wives do is deny their husbands' help. They will get frustrated or scared that their husband won't do it properly and say things such as "never mind, I will do it myself." We should never dismiss offers of help from our man. A common love language is acts of service, so don't deny him the opportunity to serve you. Being wanted and needed is sometimes nice as well.
---
"I want more intimacy and affection."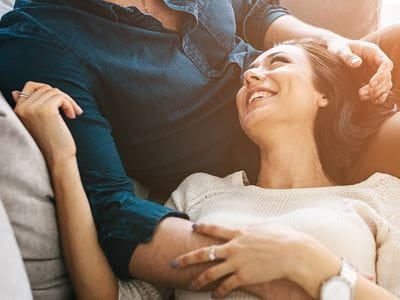 Shutterstock.com
Instead of telling your husband you want more love, attention or affection, we say things like "you think she's prettier than me" or "you don't want me" in an effort to get him to pay attention to us. However if you are only asking questions that only have one acceptable answer (and if a too-long pause in responding will only feed your insecurities) then you are setting yourself up for a fight with your husband.
It's completely normal to feel insecure about yourself and want some extra love from your husband. However he cannot read your mind and you shouldn't expect him to always know what you want every moment of the day. Sometimes, men simply don't see that you are feeling a little more needy that day. It's nothing personal against you.
Real husbands will take what you say to heart and try to do what they can to make you happy. Tell him specifically that you want more intimacy by having him hold your hand more, giving you more undivided attention, or whatever it is you feel is lacking in the relationship. Being open and honest about your needs as a wife is much more productive in reaching your goals.
---
---
"How was your day?"
Shutterstock.com
Are you too caught up in the stress of your own life? Between a job, kids, PTA meetings, grocery shopping and the like it can be incredibly easy to forget to slow down. Think about your normal day-to-day, do you actually spend time chatting with your husband? When is the last time you heard about what was really going on in his life? Not just the generic "work was fine" answer, but really asked him about the details that made his day.
No matter how busy you are, it's important to make time for your spouse each and every day. It means so much to your husband to see you stop and pause the chaos of life to give him your undivided attention. By doing this you are telling your husband "you are my priority" and that you are choosing to make time for him. Don't forget about your husbands need for love and affection too, so that he feels secure, wanted and respected in the marriage.
---
"I handled it."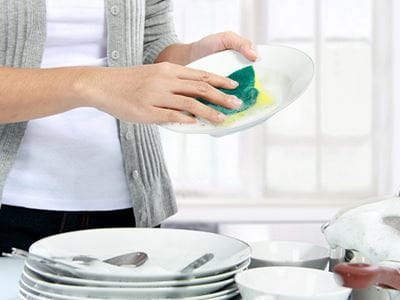 Shutterstock.com
There is nothing sexier than a woman that can also be strong and independent. Nothing will say "I love you" more than stepping up and handling bad situations so that your spouse doesn't have to worry about it. For example, you might be home one day and see that the dishwasher broke and flooded the kitchen. Being able to call your husband and say "it's all cleaned up, the handyman is coming and it's taken care of" would allow your husband to stay focused on what he's doing and avoid putting a huge weight on his shoulders.
Some days, the best way you can show your spouse you love them is by doing something they would normally put on their to-do list. You reduce the amount of stress they have to deal with, which is an incredibly kind thing a wife can do. This is even better if you know your spouse is having a busy week at work, preparing for a trip or something similar. They will appreciate you that much more.
---
---
These simple phrases can truly change your relationship for the better. Your marriage can grow and flourish when you tell your husband exactly what you need to be fulfilled, and by giving him what he needs back. Put these sayings into action and see how your husband responds. He will be amazed by your willingness to openly communicate more and ability to show him so much love and gratitude.