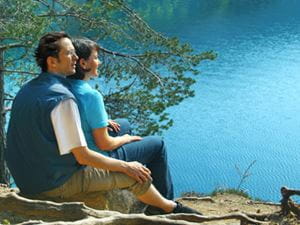 Paul's prayer is like this funnel, able to order our life to produce love. We do not have to be in competition with one another. We do not need to experience continual frustration in our relationships. We are not in a race against others to attain notoriety, position, material prosperity, or spiritual enlightenment. In fact, if we understood the divine method for spiritual advancement, we would realize that we provide for one another's stability, order, and connection.
Being so "wide at the top," no one has to fear that they might not find the way. Being a funnel makes maturing in love almost effortless because the weight of love and the pull of maturity by themselves are sufficient to bring anyone through the pattern.
Paul's prayer is a prayer for maturing and growing in love that provides us with a spiritual funnel that, when prayed with understanding, without effort or frustration, will bring the divine power of love to rule and grow in our lives.
In the following chapters, I will offer you an understanding of the various aspects of this prayer that will, I hope, increase its power in your life. Make it a point to pray this prayer to yourself as your understanding increases. As you do, you will find God transforming you almost effortlessly by the power of love as you travel through this spiritual funnel.
Pray the following prayer each morning and evening until its words become ingrained in your mind and spirit. When that happens, the power of this prayer will bring forth the transformation of love. At the end of each chapter, it will be altered to reflect the teaching of that chapter.A Study in the Prayer of Love and The Prayer of Love Devotional are also available for your daily use.
The Prayer of Love excerpt is attached. Please use the following line for attribution: Excerpt provided by Howard Books, an imprint of Simon & Schuster. Authors of The Prayer of Love, Dr. Mark Hanby and Roger Roth, Sr., oversee Mark Hanby Ministries/Father's Heart Ministries, an internationally recognized teaching and resource center.