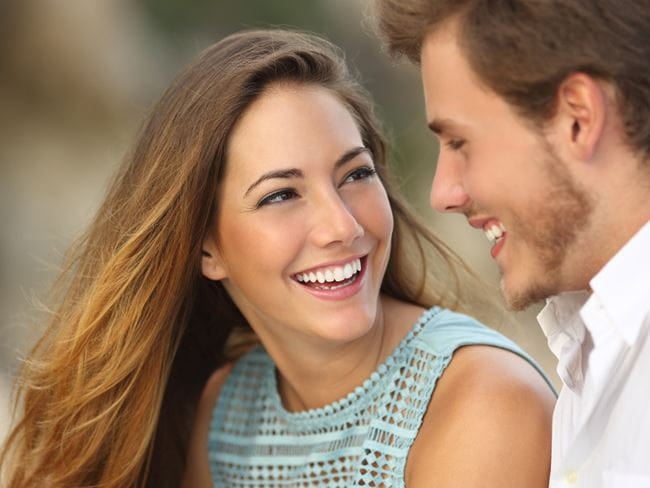 Shutterstock.com
There is a feeling of being unsettled. You're not in your 20s anymore and could be pushing 40 without a husband. There is no shame in this as God moves sometimes disturbingly slow. But it remains a hard pill to swallow because disappointment can go into resentment while you're waiting for God to move. "If you allow negative feelings to crowd out positive feelings, you might find yourself swallowed up by your own bitterness," the Mayo Clinic reported. When there is a sense of injustice, we tend to make the wrong decisions. Many today have ended up with the wrong man because they compromised and married the wrong one! We know that you are tired of hearing and reading 2 Corinthians 6:14. It reminds us that we need to refrain from being connected to unbelievers. "Do not be bound together with unbelievers; for what partnership have righteousness and lawlessness, or what fellowship has a light with darkness?" The same holds true for today because if we marry the wrong mate, it can be a heartache for many years. The big picture might not look good for you, but settling for the Christian guy is a must if your want a happy marriage.
Be strong while you wait.When the dates that you are on never lead to anything tangible, it can leave you feeling dejected. The best thing to do is to maintain your standards. But this is tricky as our emotions want things to work out, so we then want to compromise a little. For example, don't allow "missionary dating" to become your strategy when things look bleak. "If the guy is not a born-again Christian, scratch him off your list. He's not right for you. I've yet to meet a Christian woman who didn't regret marrying an unbeliever," author J. Lee Grady wrote. Ouch! Did you get this? We hope you did as your happiness and spiritual well-being could depend on it.Be honest.Be a bit cautious, and upfront about what you want in a relationship. God is the first thing in your life above all else. If the Christian guy that you're with doesn't feel the same then it will be a problem when you want to pursue God's plan for your life. Stay true to Him and only date someone who shares the same beliefs. When you choose to put God in the backseat in any area of your life, things are out of sync. When discussing the subject of keeping God first, author and Bible teacher Joyce Meyer explained that anything can become a god to us. "Anything we worship or put an excessive amount of time into. Even your feelings can become a god if you allow them to control you. We need to ask ourselves, "Am I bowing down to God and His Word or to my feelings?"Keep the faith.Jesus said in Matthew 7:7–8 to "Ask and it will be given to you; seek and you will find; knock and the door will be opened to you. For everyone who asks receives; he who seeks finds; and to him who knocks, the door will be opened." Being single can be a miserable existence to some people, but don't allow settling for the wrong guy, even one who is Christian, plunder your faith. Proverbs 3:5-6 revealed that we must trust in the Lord and He will straighten out our paths. We have heard that all things work together for our good, even when it seems that we will never walk down the aisle. Instead of focusing on the disappointment, shift your thoughts to strategizing a different approach to reach it. When needed, write your emotions down. This a fabulous way to vent and to let go of tension and anxiety.Not all Christian men are good.Let's get real. Just because a man is a Christian, doesn't mean he is a good person. There are plenty of people who profess Christ and do not follow His ways. For instance, maybe your boyfriend is addicted to fitness or is too self-absorbed--you don't want this kind of guy. Or maybe the guy you are dating has an anger problem and tends to rationalize bad behavior--he also needs to go. Just because you slap a Christian label on it, doesn't make it a good thing.A solid Christian will help you grow.Proverbs 27:17 explained, "As iron sharpens iron, so one person sharpens another." Those who are closest to us are the ones who can either bring us closer to God or pull us farther away. Being with someone on their good days and on their bad days will give you a glimpse of what your relationship will look like. If you both can help each other focus on Christ, both of you will grow. Dating someone who adds to your walk with God is priceless.

Our humanity does get in the way of God's plans. If we are truthful with ourselves and as a church, we've worshiped the idea of marriage for far too long. Yet, we also need to admit that we all have baggage as believers and like anyone one else, we carry that into our relationships. Yet, it would be worse to be married to the wrong guy. A non-believer has a couple of things that are working against them, the obvious of not pursuing Christ and their own emotional junk. This combination can be deadly to a marriage that you desire to be Christ-centered.