Dating has always had its challenges. What should you wear for a first date? Is a suit trying too hard? Does wearing that red dress look too much like desperation? Are jeans too casual, or are they alright for a date as long as they are a nice pair of jeans? There is a reason that nearly every rom-com on the planet features at least one scene where someone cannot decide what to wear for a date. Of course, then there is navigating the actual date itself. Do you try and impress your date with your wine knowledge or admit that you actually cannot stand the taste of wine any more now than you could when you were seven and tried a sip at church and nearly spit it back out? Will your date judge you for ordering that really frilly cocktail? Should you admit that you really want dessert even if he is paying? Should the guy offer to pay in the first place or not? Dating can be a mess, and online dating does not actually make selecting a partner any easier. In fact, dating that begins in the digital realm has its own challenges and pitfalls that purely in-person dating lacks, and they ensnare plenty of people using dating websites and apps.
---
Assume the Perfect Profile Accuracy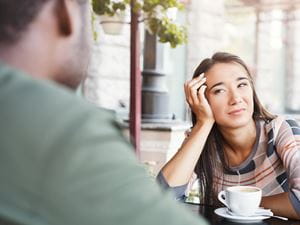 Shutterstock.com
When it comes to online dating, you need to be a little bit cynical. Even if you are romantic at heart, you need to be prepared to take a step back when you are scrolling through online matches and think logically about what each person's profile says. The odds are that those profiles are not 100 percent accurate. Admittedly, most people do not outright lie on their profile pictures, though you do have to be on the lookout for those who do falsify their entire profile. It is not, however, unusual for people to exaggerate. Someone who claims to be incredibly intelligent may be reasonably smart, but not the Einstein they claim they are on their profile. Men and women tend to lie about their height and weight, respectively, and who in the world is not going to write that they have a sense of humor?
When reading profiles, you also have to take into consideration that many things are relative. You might think that loving to travel means backpacking Nepal and spending a week camping in a remote corner of Australia. They might simply have enjoyed their senior trip to New York. Some who claims to love food might enjoy good French food but no have no interest in branching out, while you would happily eat Indian street food with names you cannot pronounce. Lots of descriptors are relative, so be sure you understand what your potential partner means by "adventurous" before you invite them to go bungee jumping with you.
---
---
Expect a Supermodel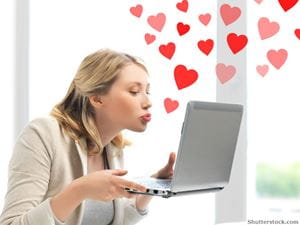 If you were to simply scroll through the profile pictures of members of dating sites, it would seem like only the most attractive people use dating websites. After all, each profile picture shows men with chiseled jawlines and women who look like they walked straight out of magazine pages. Even those who are somewhat less attractive have some sort of interesting quirk on display that acts as an easy conversation starter. Do not be fooled by this and expect your date to be stunningly attractive. Dating profile pictures are often the best picture a person has in their arsenal. They are taken in a person's most flattering outfit, the best lighting and are often retouched or filtered. There are plenty of attractive people on dating sites, but do not be surprised if your date does not look quite as photoshoot-ready as they do in their profile picture. After all, in-person dates have to deal with pesky things such as wind and humidity unlike carefully done pictures in a climate controlled living room.
---
Think Conversation Will Be Effortless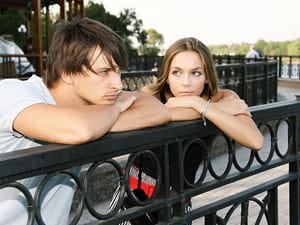 Shutterstock.com
Making conversation with someone you just met is always a bit of a challenge. There will inevitably be awkward pauses and long moments where both of you are searching frantically for the next topic of conversation.
Many people expect to be able to skip that awkward phase when they meet up with people they met online. They have exchanged messages and texts with online dating matches before meeting in person so they assume they will have an easy time talking when they meet face to face. This, however, is patently false. Conversations that are had entirely through messages allow you to pause and think between each exchange. This lets you carefully craft each reply in order to come off as witty, flirty, intelligent or funny as the situation demands. You can reread what you wrote before you send it and trade out that corny line for something smooth or swap that groan-worthy joke for something that is truly amusing. This allows both you and your online partner to put your best foot forward, but it does not prepare you for a real, in person conversation. Face to face interactions do involve awkward questions, long pauses and jokes that simply are not funny. This is true when two strangers meet for the first time, and yes, you
are still strangers no matter how many clever messages you have exchanged.
---
---
Stay Exclusively Online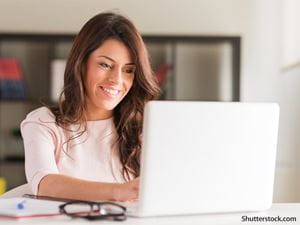 Online dating is something of a misnomer. The phrase "online dating" implies that all of your dating will be done online. This, however, is not the goal of most online dating sites and apps. Instead, people use them to try and meet people who they can date in person. It is easy, however, to keep a relationship that starts online completely online. Written conversations allow people to put their best foot forward and digital pictures allow people to stop worrying about those inevitable days when they look less than their best. As such, it is easy for people to stay where they feel safe and keep a keyboard between them and their potential partner. This, however, is no way to form an actual relationship. There is still too much distance and not enough authenticity to create a real connection. There are innumerable risks to meeting someone you met online in person and doing so should always be handled with great caution, but if you are not interested in ever meeting your matches, there is no point to even joining a dating website.
---
Skip Reading the Profile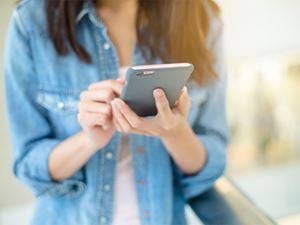 Shutterstock.com
Dating often has an element of shallowness to it. As much as most people would like to say that they would love their significant other no matter what they looked like, when it comes to selecting potential partners, people tend to rate attractiveness highly. You might not care what your significant other looks like once the two of you are together, but the sad fact is that all people are more interested in at least investigating those who are attractive.
Thankfully, the vast majority of people want far more than a pretty face. Attractiveness might win someone a first date, but they need to be more than simply gorgeous to win a second date. Unfortunately, people do not always remember this fact when they are scrolling through matches online. They may simply select a potential date based on their picture and not read the profile at all. This, however, is a recipe for disaster. Most people can tell pretty quickly when you did not even bother to read the profile. After all, obliviously messaging someone attractive about your love for the Dodgers is not a great conversation starter when trying to get to know someone whose profile reads "huge Giants fan."
---
---
Meeting people online has its advantages and pitfalls just like ordinary dating. There are, however, some challenges that are largely unique to digital dating. In-person dating does not come with the option to hide behind a screen, and it is much harder to craft and maintain a persona when you see someone face to face. There are, of course, other challenges that come with online dating, such as dealing with the very real safety concerns of giving complete strangers personal information, but there is no reason to shoot yourself in the foot before you even finish the appetizers.