Online dating has become overwhelmingly popular in the last handful of years. There are hundreds of websites and dozens of apps all just waiting to help you find the man or woman of your dreams. Some of those sites are open to anyone. Others only allow people with certain traits or characteristics. Some are free. Others charge you for your use. All of them claim to be the best way to find your perfect match.
Most dating sites and apps require you to set up a profile. You are then matched with people who the website or apps algorithm thinks would mesh well with you. The normal progression is then that you choose a match or two that you like better than the rest and try to get to know the person behind the other screen. This, naturally, involves exchanging information about each other, but this step leave a lot of potential for future problems. There are some things that you should not share with people you meet online, least of all those you with whom you have just connected. Here are seven things you should never share with online dates.
---
Home Address

Shutterstock.com
As a general rule, it is a bad idea to give your home address to complete strangers. No matter how close you may feel you have become to your online date, they are still technically a stranger. As such, do not give them your home address. Most people online are perfectly decent human beings, but there are always a few creepers and predators that would love to know where to find someone. Similarly, there is no need to confirm that you live alone. If you are one of those people who was unfortunate enough to be matched to the fake profile a predator created, announcing that you live alone is practically an invitation to the predator. You do not have to outright lie, but do not offer that information. Frankly, if someone online asks if you live alone, that should be a red flag.
---
---
Vacation Timing

People love to post pictures of themselves on vacation. Selfies next to crystal blue water or in front of a theater cover Instagram and Facebook. People regularly tweet about how excited they are for their two week long trip to England. There is no problem when friends and family members know this information, but to a robber, posts about an upcoming vacation may as well be a giant neon sign that says "come steal from me!" The person you met online may or may not be someone who would break into your home if given the chance. Even if you trust them, there is no reason to risk it. Besides, you have no idea who their friends are, who their other matches are, who their family members are or who else has access to their profile. Your match might not be a thief, but that does not mean that someone else could not simply pull that information off one of your accounts.
---
Work Information

Shutterstock.com
Whether anyone likes it or not, work is a large part of most people's lives. During adulthood, you spend most of your waking hours at work, so it would make sense that you would want to talk to your online date about what you do for a living. There is nothing wrong with doing that, but be sure to pay attention to what you tell the other person. Do not complain about your boss or your customers. Such information has a way of getting back to said boss or customers. Also, never tell any online date or post anywhere confidential information about your work or company secrets. There are people who use online dating to mine information about other companies through a bizarre form of corporate espionage. Keep your complaints and your company's confidential information to yourself lest your boss find out that you have been badmouthing the company or corporate secrets suddenly end up on the competition's desk.
---
---
Personal Contact Information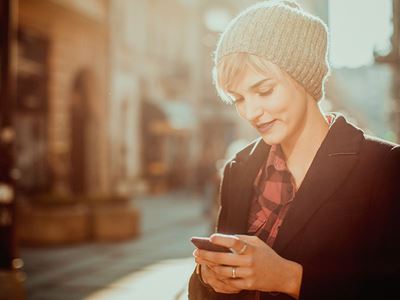 Shutterstock.com
The vast majority of online dating sites and dating apps come with some form of messaging capability so that you can talk to you matches without ever leaving the site or app. As such, there is no reason for you to give out your personal contact information to anyone you meet online. Yes, it might be nice to not need to open the app every time you want to send them a quick message or need to turn on the computer when you want to have a conversation, but giving out personal or work contact information is a quick way to run into problems. You still do not know this person. There is no reason they need to have the ability to text you at 3:00 a.m. If you really are not content with talking through the app or website, try one of the many apps or websites that allow you to use the app or website like a phone or Skype without ever compromising your privacy.
---
Friend's Information
Shutterstock.com
It does not matter if you are practically planning the wedding already, you have no right to give out information about your friends or family to people you met online. If they were comfortable with that information being readily available, they would have posted it. If they have not done so, you need to avoid airing other people's business.
Many people are not comfortable with sharing personal information with those who are complete strangers to them regardless of how well a friend or family member claims to know the stranger. That means that you cannot share your sister's marital issues with your online date or tell them about how your best friend's son just received his driver's license. There is no reason for you to share other people's personal information with strangers. Unless your friends or family have specifically told you that you can share their personal information with absolutely anyone, you have no right to discuss it with someone you met online.
---
---
Kid's Information or Images 

Unsplash
Potentially airing a friend's dirty laundry with a stranger is bad enough, but some people take it a dangerous step farther and discuss their or other people's children with people they have met on online dating sites. Putting anything about your or other people's children online is dangerous. Even if the person you are messaging is a good person, once something is online, it is online forever. Do not think the information is protected simply because it is on a dating website either. If someone wants to find something that is on the internet, they will find it. Keep any and all information about your children to yourself. This includes pictures, where they go to school, any sports or activities they are involved in and favorite treats. The sad fact of the matter is that there are creeps, predators and monsters in the world. There is no reason to make it easier for them to find children.
---
Anything Private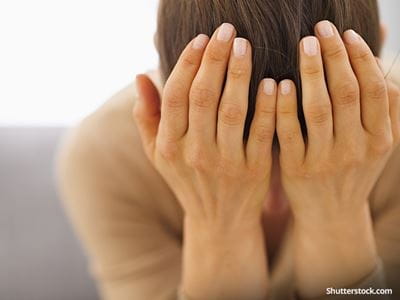 If you have anything you do not want to entire world to know or see, then keep it off a dating website or app. Whenever you put anything on the internet, it becomes accessible to anyone with internet access and a bit of cunning or determination. Hackers are everywhere, and they are often one step ahead of any sort of online protection. There is also no guaranteeing what any of your matches will do with information or images you do not want the shared with the whole world. Some of them might respect your wishes. Others might share it with a friend, who shares it with another friend, who shares it with another friend and so on. Still others might deliberately share what you meant to keep private in anger if the relationship does not work out. Avoid the drama entirely and only post or share things that you truthfully would not care about the whole world seeing.
---
---
Online dating has become more and more popular recently, but that does not mean that sharing information with a complete stranger hidden behind a computer screen has become safer. If you are going to make use of such websites or apps, you need to be sure to take measures to protect yourself. Keeping a little bit of information back can be the difference between ending up in danger and staying safe. Dating has always had emotional risks. There is absolutely no need to add physical ones to it.