Movies and novels make dating seem so easy, but dating in real life often feels like trying to navigate a minefield while blindfolded in a thunderstorm. You know that there are a thousand and one things you can do to ruin your chances at getting a second date, but you have very little idea what actions or words will destroy your hopes of a relationship. What is acceptable behavior on a date varies between people. Some people are happy to talk about controversial subjects on a date because they want to understand their date or because they would prefer to get such topics out of the way. If the two of you are completely incompatible, it is better to know upfront so neither of you waste your time. Others feel that it is best to stick to safer subjects in the beginning so that there is a strong foundation to help your relationship weather any serious issues.
The different expectations between people can make dating exhausting, and you can feel like you are flying blind. Thankfully, there are some general rules that women can agree on when it comes to what is and is not attractive in a partner. Here are seven little things women think are horribly unattractive but too many men do anyway.
---
Poor Hygiene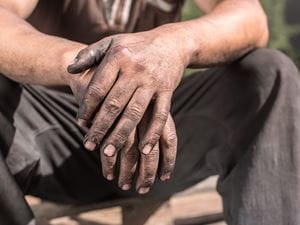 Shutterstock.com
It is great that you have hobbies. Really, women love a man who is passionate about something. So if you love working on fixing up that old car and have grease all over your hands and smeared on your cheek, women are more likely to smile than run away. That is when you are in the garage, backyard or wherever you actually practice your hobby. When you go on a date with a woman, you need to clean up. No one wants to go out on a date with a man who cannot keep up with is basic hygiene. If you want to hold a woman's hand, yours should be clean. Gentlemen, that includes your fingernails. No woman is going to be convinced your hands are clean when your nails are black with dirt, ink, paint, grease or anything else. You want to keep those nails smooth, too. You do not need to go get a manicure, but if you want to hold a woman's hand or run your fingers through her hair, your nails need to not resemble a bunch of scraggly shark teeth. Poor hygiene also extends to your hair. Some women like facial hair, some do not, but even those who like the rugged look of a beard want it to be well groomed. Dead skin cells trapped in body or facial hair is a huge turn off, as is the scraggly look that makes it look like you just started growing facial hair. If you want to grow facial hair, that is up to you. If you want to take us out anywhere, keep your beard clean and under control. Also, investing in some chap stick would be a good idea unless you happen to have the extremely odd woman who likes kissing chapped lips. Otherwise, ask your date for some. She probably has a tube in her purse.
---
---
Bad Smells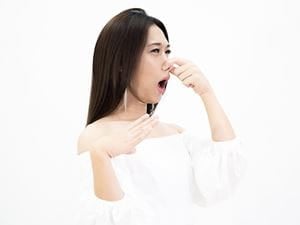 Shutterstock.com
There is all sorts of science that says humans are deeply attracted to how their partner smells. Do not misinterpret this to mean you ought to skip a shower. Cavewomen may have liked a man who smelled like he had been out hunting mammoths all day, but most of us today do not want to sit across from a man who smells like the locker room after football practice. Bad B.O. is one of the biggest turnoffs in existence. It is distracting, so your shining personality gets lost, and no one is going to let you get close enough to show that you are a great kisser when you reek. You might think the post-workout smell is not so bad. You are wrong. Hit the showers before you pick up your date.
Bad smells also extend to bad breath. You may not be worried about the horseradish from the sandwich you had at lunch, but bad breath makes it seem like you forgot how to brush your teeth. It also makes conversation hard when your date keeps trying to avoid getting breathed on. As a general rule, brush your teeth before a date, even if you are going to dinner. If you know you will not have time, avoid eating garlic, onions, horseradish, pickles or vinegar flavored anything for lunch. You may not be able to smell it, but your date will.
---
Master Rejecter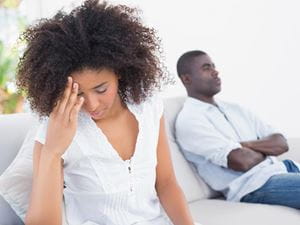 Shutterstock.com
Generally speaking, women like a man who has an opinion. They like that you know what you do and do not enjoy. Women like the confidence that it takes to state an opinion or disagree with someone. THey are also perfectly happy to adjust dinner plans if you never want to see Italian food again in your life since you ate pasta for a week straight when your family visited because that is all your nephew likes. Go ahead and suggest eating at a Mexican restaurant instead. Women have no problem with going back and forth in order to find something both people enjoy. They do have a problem when you shoot down all of their ideas without proposing an alternative. It may be the most maddening conversation on the planet when someone says they "don't care" what is for dinner or where they go on date night, but then they reject every one of the other person's suggestions. There should be a rule that if you claim you have no preference or do not care, you lose the right to argue after the third suggestion you shoot down. Women would be thrilled.
---
---
Bodily Noises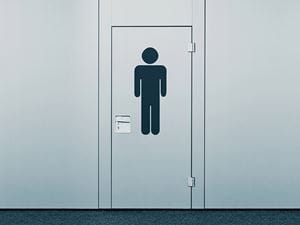 Shutterstock.com
For whatever reason, an extraordinary number of men never seem to grow out of the phase where they think that farts and burps are the funniest things ever. They also then forget that women grew out of that phase years ago. If you want to get a second date with a woman, keep the bodily noises to a minimum. Burping, farting, snorting and smacking your lips are not attractive in the slightest. At best, it makes you seem immature. At worst, you look like a pig.
You cannot always control what noises your body needs to make, but do your best to keep them quiet. Also, excuse yourself or apologize afterword. Women understand what the carbonation in that soda you had at the movie does, but you do not need to let out that huge burp like you are in a competition in middle school. Smother what you can and apologize for the rest. Use a little common sense before the date as well. If you are going to be spending the evening with a lady, avoid the refried beans for lunch and drink water instead of soda so you can keep the bodily noises to a minimum around her.
---
Arrogance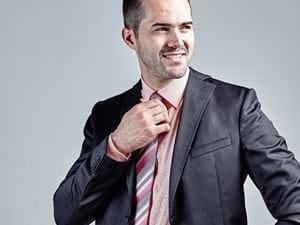 Shutterstock.com
Confidence is sexy. Arrogance is not. When a man is arrogant, any woman with sense is going to be looking for an excuse to leave as soon as possible. You may think you are showing her how impressive you are by bragging about the money you make, the people you know or the skills you have, but all a woman is doing is wondering how to best speed dinner along or how much time she can reasonably waste hiding in the bathroom.
Sometimes, arrogance and boasting are a way of dealing with insecurities. If this is the case for you, remember that boasting does not make you look impressive. It makes you look immature. Rather than bragging about your accomplishments, ask the woman you are on a date with about hers. Understand that what attracts her to you is not your money or your job title. She was interested in you before she knew what kind of car you drove. Build on what intrigued her in the first place.
---
---
Disrespect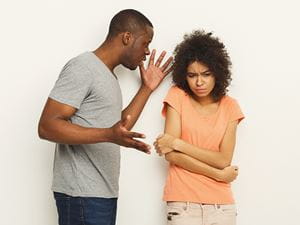 Shutterstock.com
Disrespect normally does not show up on the first date, though women would probably prefer if it did. It would make it much easier to avoid wasting time with jerks. Instead, it often shows up later when a man and his date encounter his friends. He is trying to be impressive and show off for his friends. As such, he ends up cracking a mean spirited joke or dismissing what his date said. This tells a woman that you are more interested in scoring points with your friends than you are in any sort of meaningful relationship with her.
Disrespect can also appear early as high handedness. You may be a wine connoisseur and want to make sure that your date has the best wine to drink with her dinner. Feel free to suggest the wine that will go best with the meal, but do not order for her or dismiss her protests if she wants to order a red wine to go with fish. No one appreciates having their input ignored. Do so and you are likely to find your calls and texts getting about as much attention as you gave her opinions.
---
Jealousy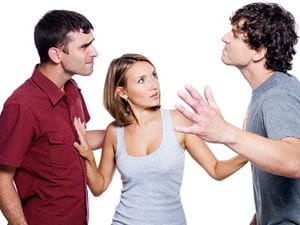 Shutterstock.com
Regardless of what romance novels and movies may say, jealousy and possessiveness is not sexy. It is unpleasant and can be a little scary. Jealousy can take a variety of forms, many of them small. It does not just appear as a man picking fights with other men. It could be that he makes it a point to stand close to his date or put a hand on her waist whenever she is talking to another man. It could be inviting himself along when she is having lunch with a male friend. There are many ways that a man could act jealously, and women do not care for any of them.
Clinginess can also act as a form of jealousy. You need your significant other close so that no one else can have them. Sometimes clinginess is purely needy, but there is often an undercurrent of possessiveness or jealousy with it. Neither neediness nor possessiveness are things that a woman wants to put up with in her life. Get over it or accept that you are not getting a second date.
---
---
Dating is not easy. There are a multitude of ways to make a fool of yourself or turn your partner off the idea of another date. Some things, however, are worse than others, and it can be the little things that make or break the potential for a relationship. So, if you want a second date with a woman, clean up your act both physically and emotionally. No woman wants to go on a date with a slob or a jealous jerk. So, pull it together and give a woman a date with a man, not an immature idiot.