Everyone has their own standards for what they find attractive. Some people like dating those who are taller than they are. Others like people who are shorter. Some like a large height difference between themselves and their partners, and others like to be closer to the same height as their partner. Some people like dark hair. Others prefer fair hair. When it comes to physical attractiveness, everyone has their own specific preference. The same is true of personality traits. Some people prefer to date extroverts, and others get along better with introverts. It varies from person to person. That said, if you were to survey a group of people about what they find attractive and unattractive, you would probably find that certain traits keep cropping up in their answers. Physically, most people prefer partners with long legs and good teeth. Personality wise, almost everyone will insist that their partner needs to have a sense of humor. Generalities also exist with each gender. Many men would agree on traits that they find attractive as well as what they seek to avoid in a partner. Some of those things might surprise women. Here are seven little things men think are horribly unattractive that women might not think about.
---
Lack of Confidence

It has been said so often that it is nearly a cliché, but confidence is sexy. As such, a lack of self-confidence is distinctly unsexy. Sadly, this might surprise some women who are used to thinking that their confidence and independence will intimidate men. There are some that might be put off by a woman who has her life together and does not need someone else to complete her, but frankly, those men are not worth a woman's time anyway. Most men, however, like it when a woman is not looking for someone to complete her life but a partner to share it with her. They like a woman who can order her own drink, walk up to a man to make conversation and hold her own in an argument. So, despite what some little girls are mistakenly taught about intimidating boys, most men are sensible enough to prefer a woman who holds her head high over one who is forever staring demurely at the ground.
---
---
Clinginess

It is flattering when someone you are interested in wants to spend time with you. It makes you feel special, attractive and gives you a clear sign that a relationship is something that the other person wants to pursue or continue. In the early days of a relationship or when you two are first dating, you are likely trying to spend as much time as possible with each other. You go on dates every time you have a free evening, and you send innumerable texts to each other during the day. After the honeymoon phase ends, however, that should taper off at least a little. Unfortunately, some people continue to expect their partner to spend every waking moment with them. They claim they feel abandoned if you do not respond to a text within 15 minutes of receiving it and try to eat up so much of your time that you cannot even go to the grocery store without them appearing behind you. This is more than a turn off. Men need their space occasionally. They are looking to be part of a couple, not one half of a Siamese twin.
---
Dependency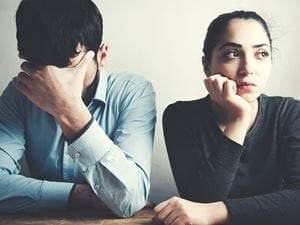 Shutterstock.com
Just as men like women who are confident, men tend to like it when a woman is independent. There is something very attractive about a woman who has her own ambitions, her own interests and her own plans. She does not need a man to complete her, but she is willing to make you part of her life anyway. You are a partner and an equal in her eyes, not a knight in shining armor that has come to save her. Unfortunately, some women seem to forget how to be independent when they start a relationship. They are suddenly attached at the hip to their man, and their world revolves around him. This might feel flattering for a short time, but men quickly tire of a relationship where the woman seems to have abandoned everything that attracted him to her in the first place. He became interested in dating her because of who she was and what she liked to do. When she tosses that out the window to become dependent on him, he starts wondering if it would have been better to simply start a relationship with his mirror.
---
---
Duck Faces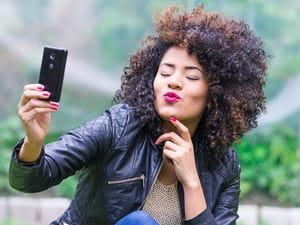 Shutterstock.com
The unholy marriage of the smartphone and social media has spawned any number of trends. Some of them are useful and better the world, such as using delivery services to bring necessities to the homeless. Others cause endless problems, such as the cyberbullying problems and internet addiction rates that have shot through the roof among children, teens and young adults. There are also some trends that are just downright strange. Among them is the popularity of the duck face selfie. In such pictures, women stick out their lips in a cross between a pout and a pucker to try and make their lips look larger. Most of them end up looking rather duck-like, hence the rather unflattering name. Some women continue to believe that this expression looks sexy and alluring. Most men, however, take one look at the picture and have to fight back the urge to laugh.
---
Changing Him

Shutterstock.com
Men and women both do this, but women seem to be more likely to start dating someone with the intention of making the man into the person the woman actually wants to date. They do not see the man as the finished product that they are interested in having a relationship with or dating. Instead, he is the raw material that they will shape into what they really want. This is a disaster waiting to happen, and both genders loathe it when a partner does it. If you are interested in dating someone, you should be interested in dating them as they are at the moment. That is not to say that you hope during a relationship that they stop burping after a meal or quit leaving their shoes piled up on the passenger seat of the car, but if any of those habits are dealbreakers, do not date that person. Assume that the person you are dating would not change at all, and then assess whether or not you are interested. If your answer involves some form of the phrase "I want to date them, but I wish they would…" or "I am interested, but they need to…" do not bother. You are already planning your changes, and they are already eyeing the exit for a quick escape.
---
---
Drama and Gossip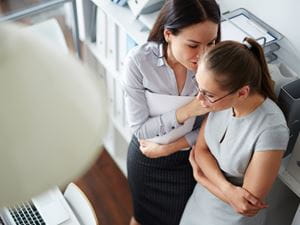 Shutterstock.com
Women have a reputation for enjoying gossip and drama. Although there are many women who eschew any type of drama and could not care less about what their coworkers are getting up to after hours, the stereotype of the gossipy woman exists for a reason. Look at the readership demographics of magazines such as "E!" and "People." Most of the readers are women who are interested in keeping up with the lives and scandals of all their favorite celebrities. Men certainly follow their own preferred stars, usually athletes, but they are less likely to discuss that their team's quarterback has a new girlfriend over a couple of beers than women are to whisper about a recent celebrity divorce over lunch. Unfortunately, too many women forget that most men, and many other women, are not interested in hearing about how their coworker was seen kissing his girlfriend behind the office or that some celebrity had an affair. As a general rule, if that is all a woman wants to discuss, a man is going to assume she has nothing worthwhile to say and hit the road.
---
Faking Interest or Knowledge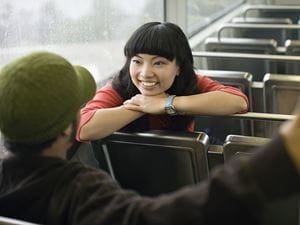 Shutterstock.com
No one likes to look like they are ignorant, least of all in front of their date. That does not mean, however, that you should pretend to understand everything that your date is interested in or everything they do. If they love to listen to classic rock but you prefer hip-hop, there is nothing wrong with that. Do not pretend, however, to be a huge ACDC fan when you have never listened to any of their music. Similarly, do not act like you know exactly what your date is talking about if you are totally lost. People are usually pretty good at noticing when someone is pulling the wool over their eyes, and he is going to figure out that you are faking an interest in something he enjoys. If he is a fan of anime shows, do not pretend you are familiar with them when you are not. People like teaching others about their interests, so he would enjoy the opportunity to share his favorite things with you and see your honest reaction. If he notices you lying, however, he might well start talking about the crazy plot twists in book 10 of the Harry Potter series and then ask for the check when you agree enthusiastically with his comments, even though the Harry Potter series only has seven books.
---
---
Everyone has different things that they find attractive. That said, there are some traits that are generally preferred or avoided. Some of those traits are common sense when you really think about it, but other times, they are things that one gender thinks actually impresses the other. In reality, however, those supposedly impressive traits simply irritate the person they are supposed to impress. It just goes to show how important communication really is in a relationship because in many ways, women really are from Venus while men are from Mars.