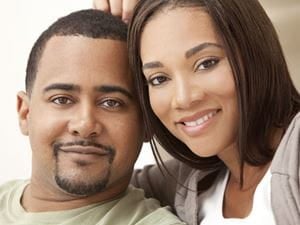 Shutterstock.com
Dating after a divorce can be complicated and tricky for a few reasons and one of the big ones is that it may have been a while since you were actually in the dating scene. Despite how much may have changed since you were in the dating pool, there are three things you should consider before starting.
What is your hope for an outcome in dating?
Outcome is the key word here. You need to think about why you would like to date again. What type of relationship or not are you looking for? Are you looking for a new friend, a date, a relationship, or potential for another spouse? While it does not necessarily have to be set in stone, you do need some direction to help keep you on track to finding what you are looking for. It's OK to be in a place of unknown, for example, you might think to yourself, well I would like to see what dating is like but not get too serious, or I would like to meet new people and see if that can develop into more. If you have no idea what your goal is in dating, then take some time to write down or journal your thoughts. You will find some clarity even in not knowing.
Have you taken enough time to heal from your divorce?
Did you give adequate time to heal your emotions from the divorce? Do you know if you have allowed for self-reflection and healing past hurt. I would always suggest seeking out a professional to help with this process if you feel like you need additional support. You may not always be able to recognize if you are ready to move forward in dating. If you feel like your emotions are still predominantly about hurt and pain from the divorce, then take more time to work through it. Emotional management is necessary to heal and feel yourself emotionally ready for the next step. Don't worry too much about the timing of things, for you are the best judge of it. Whether it be a lot or a little time, only you can decide when you are ready to open yourself up emotionally to another after you have processed the loss of the marriage.
Do you know what you're going to tell your kids when you start dating?
Dating after divorce sometimes means that you have children involved as well. Being thoughtful and mindful in decisions will be your best advice to go forward. Do not jump to give children details that are not age appropriate. How to discuss difficult topics with the children is something both parents need to understand. The children might see both parents beginning to date and not understand this until you both work together to explain it in a healthy way that opens up conversation, and allows them to voice their feelings with support and guidance from mom and dad.
These three tips can get you started thinking about what dating means to you and if you are ready again, and how to handle it if you have kids. While these tips are just a start, they will allow you to begin to ponder dating after divorce.