Is your relationship in a state of constant turmoil and you don't know where things are headed? It's never easy to admit when your romantic relationship is in trouble. There are some proven things you can do to make a good relationship great, but what if you suspect your relationship might need some help? You think you can work it out, but time after time, nothing has changed and the same issues remain between you and your significant other. Often, when your relationship needs the most work, you find yourself lonelier in the relationship. Perhaps you lead increasingly separate lives – you're more like roommates than a loving couple, and you don't make time for each other – and when you do spend time together, you don't feel like your partner listens or pays attention to you. Who can relate? Ignoring the signs that your relationship needs work won't change things either. It's important that you're aware of what isn't working so you can decide on the next best course of action. Here are seven small but significant things that can improve your relationship.
---
Open up the Lines of Communication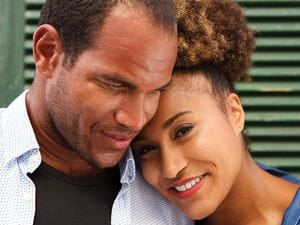 Shutterstock.com
Constant arguing breaks down communication, a key element to any healthy relationship. Most problems in relationships are a result of poor communication, or a lack thereof. Many arguments come up again and again for couples because the underlying issues are left unresolved. The more arguing that takes place, the less attractive both parties become, opening the door for other issues to enter into the relationship. When an issue arises, instead of immediately getting defensive or jumping on your partner's case, take time to listen to what they have to say, and then offer your suggestion. Sometimes, after a long and stressful day, all your partner wants to have is a listening ear. While your concerns are important, it's also important they know that you care enough to step back and understand where they're coming from and what they're going through. Remember, it's not always about being right, or winning.
---
---
Be Vulnerable With Your Partner and Honest About Weaknesses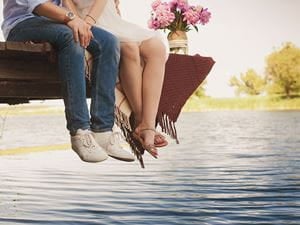 Shutterstock.com
Opening up to a partner can make us feel vulnerable and exposed, but it is the most important ingredient of a trusting, healthy relationship. For a relationship to be balanced, partners must be able to depend on one another and feel that they are needed and appreciated for the support they give. While vulnerability is often seen as a weakness, it's actually a strength. On top of being vulnerable, it's important that you're honest with yourself about your weaknesses. When you play off your weakness as just harmless things that happen, you're more likely to easily write off excuses for further indiscretions. Nobody says that relationships are easy. They take a lot of work but if you push through all the hardships and turmoil, then you can find ways to emotionally communicate better with your partner.
---
Spend More Quality Time Together

shutterstock.com
When you're in a struggling relationship, the last thing on your mind is spending quality time with your significant other but this is crucial if you are committed to restoring your relationship. Spending time with your partner is extremely important. Life can get pretty hectic. Our daily schedule is filled with tasks to complete, places to go and things to do. It's OK to clear the calendar and do nothing for a change. Create a list of fun and romantic things to do for the day or simply spend time at home together, relaxing and watching your favorite movies. Your significant other will value the fact that you are making time in your hectic schedule to spend time with them. Also, consider visiting one of the first places you and your partner ever went on a date to or step outside the box, and do something you've never done before. Then, stay committed to making quality time a regular thing. This may not only reignite lost passion but remind you what things attracted you to them in the first place.
---
---
Counseling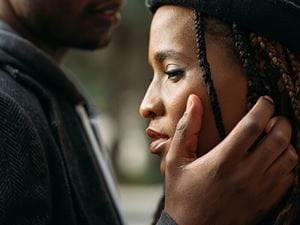 Shutterstock.com
Most people get nervous when they hear the word "counseling," let alone couple's counseling but talking to a professional, whether it be a minister or therapist, may be exactly what the doctor ordered. People also think couple's counseling only applies to marriage, but it can apply to long term relationships. Many couples go through ups and downs in their relationships. In fact, having those ups and downs is normal. However, it's the ones who are open to constructive criticism and committed to working on their own faults that survive. Meeting as a couple regularly with a counselor can really help your relationship, no matter what stage you are in your relationship. Just make sure both of you are on the same page about counseling. Saving a struggling relationship requires two people working together, not one. If both of you aren't committed to transforming your relationship, you probably won't achieve the success you probably hoped for.
---
Practice Forgiveness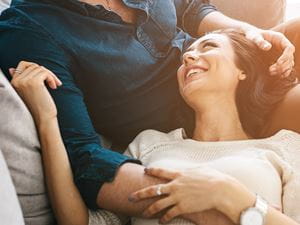 Shutterstock.com
When we hold on to issues from the past, whether big or small, it creates a space for toxic and unhealthy relationships. It's really hard to let go of pain from the past, especially a pain that has resulted from an issue with the one you love. Many times we hold on to the hurt to protect ourselves from being hurt again, but learning to forgive is the only way to move your relationship forward. One reason we know forgiveness is so important is because God commands us to forgive. Ephesians 4:32 says, "Be kind to one another, tenderhearted, forgiving one another, as God in Christ forgave you." If you're not in a place to practice forgiveness with your partner and know you can never get there with him/her, the relationship cannot be saved.
---
---
Practice the Golden Rule 

Shutterstock.com
We all know the Golden Rule. It's the name given to a principle Jesus taught in His Sermon on the Mount, referring to Matthew 7:12, "So in everything, do to others what you would have them do to you, for this sums up the Law and the Prophets." As Christians we are called to actively treat others the way we want to be treated. This also applies to our relationships. Think about everything you've ever wanted in a partner and how you know you deserve to be treated. Now, transfer that same thought process into your relationship. If you wouldn't want your partner being ugly to you, don't immediately result to ugliness when you're upset or not getting your way. If couples were committed to treating their partners the way they wanted to be treated, there'd be a lot more couples in happy and healthy relationships.
---
Respect Each Other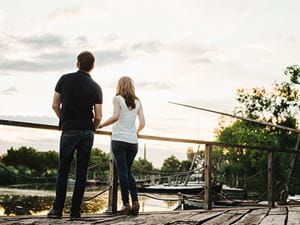 Shutterstock.com
When a relationship lacks respect, it opens the door for a ton of trouble–mental, physical and emotional abuse, constant arguments and name calling among a few. When there's zero respect in a relationship, it tears both parties down so much, it's almost impossible to communicate. In a relationship, both parties should always be treated with respect. Under no circumstances should arguments escalate to a point where you're attacking and bringing the other person down. These acts of disrespect can easily turn into emotional and physical abuse. No matter where an argument takes you, you should practice self-control and openly communicate what's bothering you. You should be giving your partner the same respect you'd want in the relationship. If you're doing anything that compromises that, there's a problem.
---
---
Relationships can be complicated and difficult, that's for sure. Yet, few people recognize that there are some pretty clear signals to know if your relationship needs work. One of the biggest issues we face concerning our relationships is the fact that unhealthy relationship habits our baked into our culture. Men and women are constantly seeing examples of relationship objectification in the home and in the media, and in turn, objectify their relationships. It's time for us to no longer view these habits as normal because they are destroying our relationships.