As far as appliances go, air fryers have incredibly passionate advocates and detractors. Some people swear by this appliance's ability to quickly fry meats, doughs, vegetables, frozen snacks, and leftovers. On the other hand, some see air fryers as overpriced and overrated things that clutter your counter. If you fall into the first category, then knowing which foods are not conducive to putting in an air fryer will be helpful. Here are foods that you should never put in an air fryer.
---
Burgers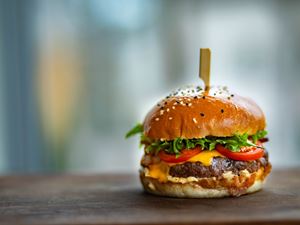 Most air fryer ads and sponsored posts insist that you can use the air fryer for cooking anything, but that's not the case for burgers. Unless you like your burgers well done, it would be best not to put them in the air fryer. Air fryers aren't meant for grilling meat; the inside will be medium rare, but the outside won't get the 'char' you want. Plus, it can be messy.
---
---
Wet Batters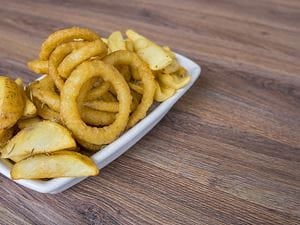 Contrary to popular belief, air and deep fryers aren't the same. Some things that work wonderfully in a deep fryer won't work in an air fryer. Foods with wet batters, like onion rings, are a prime example. Air frying makes it difficult for the batter to become crispy. The result is typically a texturally-unsatisfying bite and a messy air fryer.
---
Fresh Greens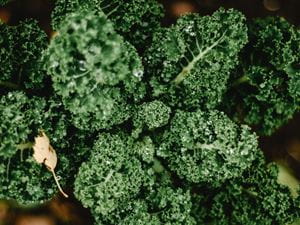 You would think that putting fresh greens like kale in an air fryer would make crispy chips that are perfect for snacking. However, putting fresh greens in an air fryer will cause the greens, like spinach or kale, to fly all around and cook unevenly. Therefore, it's best to stick with putting your greens in a regular oven if you're trying to make kale chips.
---
---
Cheese

Like wet batter, cheese can't be its best when cooked in an air fryer. An air fryer isn't a deep fryer. When you're making something like mozzarella sticks in a deep fryer, it forms an instant outer crust. However, that won't happen in an air fryer, and you'll get a cheesy, gooey mess.
---
Bacon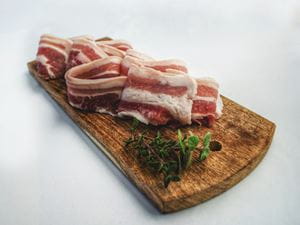 The issue with cooking bacon in the air fryer comes with its size and fattiness. When cooked in an air fryer, bacon fat can drip down, causing splatter or smoke. These issues cause the bacon to struggle with cooking evenly while producing lots of odors and smoke. A bacon strip is delicate and small, making it challenging to flip or take out of the air fryer without breaking. It will also take a while to cook since you can only do small batches.
---
---
Some people swear by air fryers, insisting they're the most convenient appliance they've ever bought. However, some people would prefer to use their traditional oven. Whatever your preference, there are some foods you should avoid putting in the air fryer at all costs. The result won't be the one you were hoping for.