The internet can be a valuable resource, but when it comes to social interaction, the bar is lower than nearly anywhere else on the planet. The anonymity afforded by a keyboard and screen gives people a rush of false courage and allows them to give life to their worst impulses. A simple disagreement over something incredibly minor leads to an endless array of insults that become increasingly personal. People call each other names, tell others they are worthless and send death threats with more ease and less guilt than ordering a pizza. Obviously, this sort of environment is unhealthy. That said, people still flock to social media to see what their real friends and virtual friends are doing at the moment.
The hatred that seethes just below the surface of the internet can be painful for adults when it is unleashed, but it is even worse for teens and children. Adults can usually at least understand that people are cruel or brush off the comments of a complete stranger hiding behind the username "gorilla_kingz19." Teens and kids, however, are far more likely to take anonymous cruelty to heart.
Parents have a lot to say about dealing with internet safety, but there seems to be far less out there about keeping one's sanity when online. Here are some basic lessons every parent needs to teach their child about handling online hate and cruelty.
---
Don't feed the trolls.
shutterstock.com
Some people want to watch the world burn but are squeamish when it comes to actually committing arson. These people often flock to the internet. They lurk in the comments section of blog posts or hide inside the millions of anonymous chat rooms that litter the web. What they want more than anything is a reaction, preferably an angry one, and they will say whatever they need to in order to get a response from other readers. If the first rule of staying safe on the internet is to avoid giving out personal information, the first rule of staying sane is to never read the comments on YouTube videos. Trolls flock there in droves.
When it comes to dealing with trolls, the best way to handle them is simple: do not feed them. Do not respond to their posts. Do not reference what they wrote. Simply pretend they do not exist. It is not easy, especially for children and teens, to avoid lashing out at someone who is trying to pick a fight, but there is no winning an argument with a troll. By simply paying attention to them, they have already won.
---
---
Some people just have hateful hearts.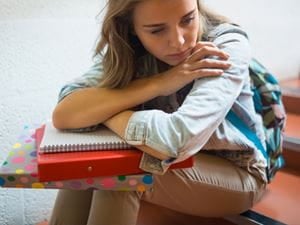 Shutterstock.com
The internet is filled with more bullies than middle school hallways. At least in the hallways, there is the chance that teachers will manage to stop an altercation or that a bully will find themselves having a flash of empathy when they get a good look at their victim. There is no such buffer on the internet. Anyone can say anything online without consequences. Community guidelines on social media and chatrooms are little more than a joke. Everything from insults to cursing to death threats are still posted despite platform rules that are meant to discourage cyberbullying. Frankly, many platforms appear to be more concerned with policing posts about political ideas than dealing with the deluge of comments saying an overweight teen should go kill themselves.
Teens and children need to know that the anonymity given by the internet allows people to show off the worst of themselves. Parents often think that there needs to be some special training for dealing with teens and kids who are suffering from cyberbullying, but help looks pretty much the same regardless of whether the bully is online or in the locker room. Thankfully, the internet bully is a bit easier to escape when necessary. A cruel teammate might still sit behind the child in Spanish class. A cyberbully can be disarmed by simply logging off the computer.
---
Not everyone is worth friending or following.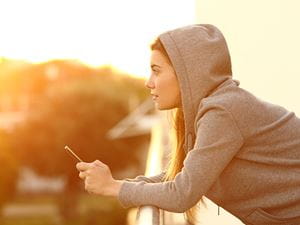 Shutterstock.com
Those who are not fans of social media often mock the idea that social media users have several thousand friends through the internet. In truth, most social media fans would admit that they are not truly friends with most of their followers. They may be acquaintances or people of interest, but they lack the necessary emotional intimacy and connection that truly makes someone a friend. Social media users might friend some of their internet followers because the person they are friending posts interesting things or due to societal expectations. Most people friend their family members even if their sister has nothing interesting to say. What children and teens need to learn is that they do not have to friend everyone they know. They are under no obligation to give someone their time or energy simply because the two of them went to the same school or played on the same sports team. They are also under no obligation to remain friends or followers with someone. Just as real friendships sometimes come to an end, fri
ending someone on Facebook does not mean that a person has to stay friends with them. If the friend becomes rude, obnoxious or the other person simply loses interest in the friend's life, there is no reason to remain internet friends. There is nothing wrong with unfriending or unfollowing a person because they continue to post things that the other person finds uninteresting or irritating.
---
---
Learn the difference between disagreement and disparaging remarks.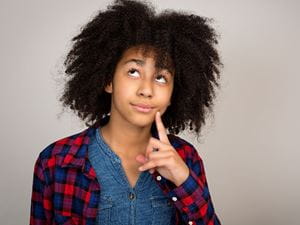 Shutterstock.com
"Hate speech!" has become the rallying cry of anyone on the internet who wants to silence someone else. The term was once meant to identify racial slurs, violently misogynistic language and similar comments that various social media and internet platforms did not want posted on their website. Now, everything from a picture of a crucifix to the American flag to the words "I disagree" have been attacked as if they were the equivalent of a vehement Sieg Heil. This leads to suppression of certain ideas that internet lynch mobs disagree with as well as lessening the impact of serious terms such as racism. When racial slurs and disagreements over economic policies are attacked with equal measure, people begin to take the slurs less seriously.
In order to avoid contributing to this mob rule culture online as well as prepare for the real world, teens and children need to learn the difference between cruelty and criticism. Just because someone disagrees with them does not mean that person is "hating" on them. People have a right to their opinion, and frankly, no one has ever changed their opinion as the result of an internet argument.
---
Give people the benefit of the doubt.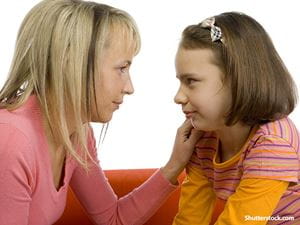 Despite the fact that a thick skin is one of the most useful attributes to have in the real world, the internet is in many ways ruled by whoever has the thinnest skin. Claiming to have been offended earns people attention, sympathy and an internet lynch mob ready to annihilate the person who did or said something that was supposedly offensive. Being hurt or offended can be a way of exerting power over someone else. Given such benefits to taking everything personally, it should be no surprise that few people give others the benefit of the doubt online. Teens and kids can spare themselves a lot of pain online by simply taking a deep breath and thinking about what someone posted. If the words were read in a different tone, for example, would the comment still hurt? Even if the answer is yes, is that post really worth obsessing over? Usually the answer is no.
---
---
Spend time with real friends in real life.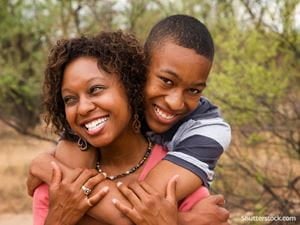 It is easy to get sucked into the internet and begin to take people's comments seriously. It can seem like the people online are good friends and great listeners, but the reality is that those people probably do not actually care much about their online friends and their "listening" probably takes place when they are bored during a meeting or multitasking.
When the internet hate gets to be problematic, or a teen or child has simply been online for too long, spending time with an actual friend instead of a virtual one can be very helpful. Friends can help a person see that all the flaws the internet overexaggerates are minor or nonexistent. Friends also remind a teen or child how real relationships work so that the teen or child does not find themselves struggling to interact with people in real life rather than just online.
---
Take a break.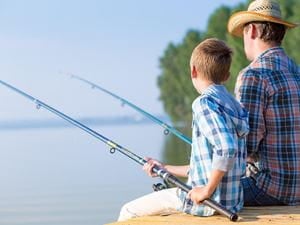 Shutterstock.com
Plenty of people would no doubt react in horror at the thought, but sometimes the best way to deal with internet hate is to simply walk away from the web for a while. Take a week or two and detox from the madness of the web. Stay off of all social media. If necessary, put up a post explaining the absence and the time frame. Then, sign off and do not log back on. Stepping back into the real world can help balance out the way people are inundated with information online and force them to examine what their life is really like rather than viewing it through the filters of likes and follows. It can also be a good way to nip any burgeoning internet or social media addiction in the bud. Teens and children may complain that they are going to miss out on things or have no idea what is going on in their friends' lives, but if their so-called friend never bothered to leave them another form of contact information, it is likely that friend never cared much about staying in touch.
---
---
The internet can be a useful resource, or it can make a person want to pull their hair out by the roots. People online are filled with false bravery and vitriol that can make even a cynical adult balk much less an insecure teen hoping to form a connection with a virtual friend.
There is a lot of literature out there on keeping children safe online, but with cyberbullying increasing and being linked to teen suicides, there needs to be more emphasis on how to protect oneself emotionally online. From basics like not feeding the trolls to how to deal with the potential fallout of unfriending a classmate, online interaction has its own rulebook. Whether anyone likes it or not, the internet and its various social platforms are here to stay. So, it is passed time that parents help teens and children learn to navigate those hostile virtual waters rather than leaving them to sink or swim while they figure it out on their own.