Everyday Ideas for Christian Parents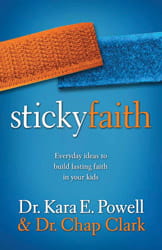 Looking for ways to share your Christian faith with the little ones? Discover how you can help your kids have a lasting faith throughout school and college.
Sticky Faith is written by Dr. Kara E. Powell and Dr. Chap Clark. It can be purchased at the Beliefnet store.