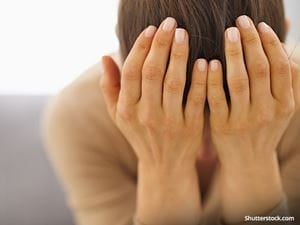 For some reason I was compelled to look, no, to stare at the latest photo of my son wingsuiting. He was flying so close to the treetops that he could almost touch them. I simply couldn't stop staring at that photo. "He isn't going to die doing that," my boyfriend said, "that's not his destiny."
I put my phone away feeling stupid for staring at his picture during dinner. We had a typical and normal evening; dinner, television, bed. I drove home the next morning, going with the flow of 60+ mph traffic in the fast lane of the 15 in Salt Lake City. Life had finally gotten to a place of contentment and peace. My youngest had just started her freshman year at Georgetown. My eldest had gotten married 11 days prior in one of the most beautiful ceremonies I had ever seen and was about to start working in one of the top law firms in the country. My middle child, a boy named Johnny, was happily wingsuiting in Europe and would be home soon. And I, having finally moved to the mountain ski town of Park City (my dream to live in the mountains after my youngest graduated high school finally coming true...) was dating someone. The 8:30 a.m. phone call on the car's blue-tooth would send my world into a dark and deep crevasse, as quickly as you actually fall into one.
I recognized the phone number immediately. It was my ex-husband's landline in Malibu. My brain went into hyper-drive. It couldn't be Brianna, she was just arriving back to her home in Brooklyn after a short honeymoon. It wasn't my youngest, MacKenna, who also was on the east coast and not in Malibu. It was an hour behind in Los Angeles. Why would my ex be calling at that hour? I knew instinctively that I didn't want to know.
"Why are you calling me?" was how I answered. "Johnny" is all he could say.
"Oh my God, I forgot to renew his global rescue insurance. Shit, this is going to cost a lot of money to get him home on a medical flight," I rambled, willing that scenario into reality. "No," he started.
I don't remember the rest of what he said. My gorgeous, funny, smart, little muffin man was dead at 23. A sudden gust of wind had killed him while wingsuiting off a mountain in Switzerland. I started screaming and somehow managed to cross over three lanes of traffic to pull over to the side of the freeway. A police officer in an unmarked car pulled over after I flashed my lights at him still not sure how I even knew he was a police officer. I couldn't breathe, I was screaming. The officer asked if I had just received bad news. I cried, "My son just died." My ex was still on the phone with me. The officer tried to take the keys out of the ignition. He wanted me to get into his car as he was afraid I would run into the traffic. I told him I wasn't suicidal and to not disconnect the phone. I finally walked back to his car with him. I tried showing him pictures of my son but my phone for some reason wouldn't work. I asked him if he had kids. Told him he should teach them golf. Weird, random things. The man I was dating showed up. I went home. Numb. Completely numb. A flight was arranged.
I somehow spoke with the young man my son was with, screaming at him not to leave my son alone up there on the mountain. He lied and said he wouldn't. My former fighter pilot neighbor came over and packed my suitcase with military precision. Once in Malibu I could never open it as it reminded me of those tortuous minutes of first finding out. The shower I took was surreal. I couldn't be in this situation. This wasn't real. I knew you couldn't cry hysterically on planes or they won't let you on. I kept it together long enough to take off. The man seated next to me tried to ignore me. I was sure he thought I was crazy. I apologized and said I wasn't crazy. I showed him a picture of my son and said he just died. He handed me his earbuds and played Andrea Bocelli's, The Prayer. I hit repeat for an hour and a half. (I chose it for the opening song at Johnny's memorial...) He escorted me off the plane and held my purse and suitcase full of pictures while I used the ladies room. He walked me to the curb and waited for my friends to arrive. He turned and waved. I do not know this man's name, but am forever grateful. My daughters had the same experiences on their flights. I hope that if I am ever seated next to someone who needs help, that I behave the same way this angel and my daughter's angels did. The kindness of strangers....
The next 12 days were a blur. Thoughts of killing myself never far away. What happened to me after Johnny died was that I just wanted to be with him. Yes, I had two beautiful daughters there in front of me and I had a son who wasn't. I could have had 15 children. It wouldn't have mattered. When you lose one it is so unacceptable to your brain that the desire is just to be with the one who is gone, if only for one brief moment. A last hug...Your brain doesn't choose in those severe, soul crushing moments. You're just engulfed in grief.
For me, these suicidal moments didn't last long. Every morning, waking up to the nightmare I was now living with and that wouldn't go away. Endless cups of coffee followed by whatever drugs anyone handed me (thank God for the well-stocked medicine cabinets of my friends), followed by endless glasses of wine. I still couldn't escape this horrific scene that was now my life. My ex-husband flew to Switzerland to pick up our son. I stayed behind with the girls as I was terrified the plane would crash and we would leave our girls orphaned. I will forever regret not going to get my child. To hold him one last time...
His belongings arrived with my ex. The things he was wearing on him when he crashed were bent and smashed beyond anything I could comprehend. My son's German Shepherds wouldn't get off of his duffle bag. Even they were a confused mess.
The people I call — my friends, some close, some acquaintances, some I had just met — saved me, quite literally. A neighbor slept in bed between my daughter and I that first night. And because I didn't want them to see all of the blood and mess if I slit my wrists with my son's sword collection hanging above my head, I didn't kill myself that first morning. I went outside to scream instead. The women who sat at the dining table every day surrounding me and talking amongst themselves, (I wasn't speaking much), the collective energy from them literally kept me from falling deeper into the crevasse. I could physically feel their energy. Food was brought. Schedules were made to keep me company. Time stood still and yet I was furious that time went on without my son. My life stopped and I expected the world to stop. I couldn't be mad at my son. He was the most pure and authentic soul I have ever met. I couldn't be angry at a sport my son loved so much. I certainly couldn't be mad at the wind. I could however be mad at the man I was dating.
He gave us all someone to be angry at. The anger we felt toward him served a purpose. His behavior was sick beyond words. I kept my anger under wraps as I knew I would dump him the minute we returned to Utah. (That gave me a small plan for the immediate future and any plan under these circumstances is a good plan.) I haven't seen him since. Johnny's memorial was beautiful even though I was angry that I had to attend. I believed that if I didn't show up, it wouldn't happen, and therefore he didn't really die. I shouldn't have to be at Johnny's funeral. This isn't right. Attending your child's funeral will never be right. It was however, a party my son would have liked. When the sheriffs showed up (as per usual when Johnny Strange threw a party...) because there were a lot of (some drunk) people jumping into the Pacific Ocean. I was already gone.
Not one for crowds in any situation, I couldn't handle all of the people and the grief. I had to get out of there. I had stayed pretty close to a former adventure racing teammate and his wife for most of the service. We had lost touch over the years but they too had lost a child. They stayed by my side and talked me through what their lives had been like after the death of their baby girl. The mom couldn't look into a mirror for five years. Oddly, I completely understood that as I too was unable to look into a mirror. I couldn't because it wasn't me anymore. Dianette had disappeared. I was no longer the mother of a son. I didn't know who I was. It took months before I could actually look at my eyes in a mirror. I got high the night of the memorial. Which was a good thing as I couldn't form a cohesive enough sentence to tell the man I was dating how much I hated him. This was the time to bite my tongue, even though he was screaming at me because he thought some man was flirting with me. Yes, at my son's memorial, he was focused on some man looking at me...
I woke up the next morning and couldn't board the plane fast enough to get out of Malibu. Away from all of the memories. Away from the reality. I wasn't sure how I would function back in Park City, but I had friends who flew with me and gave me the courage to leave the idiot. And probably to make sure I would eat, drink, and not kill myself. Living in a new town where only a handful of people knew me and knew that I had a son was incredibly helpful. And at times a hinderance. Sometimes, I really just wanted to talk about Johnny during those rare moments when I could handle it without breaking down. Little by little I could let reality in. Sometimes only for minutes at a time. Denial worked fabulously the first three months. He has secretly joined the CIA, was one scenario I told myself over and over. Or, he is on vacation flying (wingsuiting) in Europe. Whatever could get me through the next five minutes...
I also focused 100 percent on moving out of the house I had just sold and into the new one I had just bought. Physicality of any kind was what I needed. I had hired movers but moved everything I could personally carry myself. I did this until I was completely exhausted at night. The next seven months were a blur of packing, unpacking, packing and unpacking to go with a major remodel of the house. I didn't have the wherewithal to move into a rental while this remodel occurred. I lived in the basement and construction dust. I was mentally and physically in a basement. It was a pretty awful existence and I didn't care. Even my animals looked at me like, WTF? Nothing mattered and I didn't care about anything. I rarely called people. I survived the new existence by hiking with my dogs. I discovered that posting a picture or two of my dogs hiking with me gave most people the impression that everything was fine and I could more easily be left alone. Being in the cold weather would snap me out of my down times. Having these two dogs and two cats gave me purpose. They loved me and depended upon me. I lived alone and so I was it for them and they were everything for me. I HAD to get up to feed them, walk them, etc. It wasn't possible to not get out of bed.
I couldn't be in crowds or around large groups of happy people. My friend said, "Fake it till you make it — smile until the smile is real." So I did. I spoke with mediums. Some great, some fraudulent. Loved the ones with the "Grieving Mother" rates; higher than normal. I believe Karma will take care of those people. I read endless books on death and souls. The most helpful being, "Journey of Souls." I found that helping others made me feel better. A cliché, but it actually helped. Even down to posting encouraging comments on people's FB posts felt good. While hiking with the dogs one morning I literally felt like I wasn't attached to the earth. It felt like I was existing on the planet, but not living. I knew down deep that I couldn't live like that for another 30 years. I decided then that I wanted to live and not just exist. I wanted to be around a large group of happy people at a concert. I signed up for a 150-mile running race across Sri Lanka (funny enough, a former Sri Lankan military captain ran by my side for four days ... just because. His name, John...). I signed up to climb Mt. Blanc. I agreed to go to Cambodia to take some girls in an orphanage shopping. I signed on to climb Mt. Everest again. I was no longer afraid of sharks or flying. I had nothing to lose if I died. In that, I started to live again. I wanted to live every minute to its fullest. Just as my son did.
The day came when I could finally move from the basement and sleep upstairs. The painters moved my bed into my bedroom and I was back into the light. That was the first night I had a dream about Johnny since getting back to Park City. It was an awesome dream. Little by little I came back to the living. I found out who my real friends were and had very little patience for the ones who drained me. Hearing someone complain for hours that they had to take their son to a routine doctor's appointment wasn't a friend I needed at that time. What's not important in life gets paired down. And that's ok. People were not understanding why I wasn't seeing a therapist or on any anti-depressants. They didn't understand that I didn't want to spend money talking to someone who probably hadn't lost a child. I didn't want to go to any grief support groups as I didn't want to be around really sad or depressed people.
I was trying to climb out of the crevasse, not stay in it. I didn't want to take any meds, because I felt that I would have to stop them one day and then have to deal with the true feelings all over again. I also had two amazing children who were alive and needed their mother. Their lives were just as important to me as Johnny's. If I had done something harmful to myself, what would that have said to them? That their lives weren't as important and meaningful to me? My girlfriends, dogs, and the cold air of the mountains were the best therapy for ME. And that's my point; everyone grieves in their own way and it is all ok. As long as you aren't hurting yourself or others, whatever you do, is OK.
Little by little, I started focusing more on my son's beautiful, adventurous, amazing life, than on his tragic death. I visited the mountain he jumped from and died on. My first and last three words upon seeing for the first and last time, Mt. Gitschen, were the same. Starts with an F. And it felt good to say it. I went paragliding (to get any sort of glimpse into what he felt while flying) and was, thankfully, a bit bored and nauseous. I also did the unthinkable; I watched in-person someone wingsuiting. As the two young men flew past me at incredible speed, I finally understood my son's passion. The power was undeniable. I could feel it through my bones. My son could fly. Literally fly. I burst into tears and yet was relieved to finally understand what he did and why he couldn't stop; my son could fly like an eagle.
Johnny sends so many signs to me that I am so grateful for and I appreciate and acknowledge them. He is still a part of me and a part of my world. I just don't see him. I AM the mother of a son. When people ask how many kids I have, I answer, "three." It is still hard to look at the nighttime sky when it is full of stars as I start questioning where in the world he is. There are still mornings when I wake up incredibly sad, but I choose every day to go outside with the dogs or my mountain bike, and live.
With the help of my friends, those women 'on my rope' and my animals, I have been pulled out and climbed out, of that crevasse, one crampon point at a time. I will forever be on the ice, but it is now a strong, thick, solid ice with a stable foundation.
One of Johnny's gifts to me was in the form of an incredible man. The signs Johnny kept sending me, to let me know THIS was the guy, started to become comical. Where I literally said, "Ok Johnny, I get it."
Life is meant for the living...