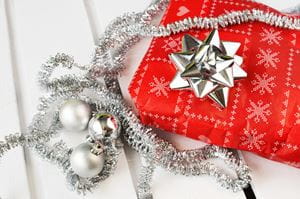 breakingpic/Pexels.com
The day after Thanksgiving - the official kick off of the Christmas season. This is such a great time of the year. Everyone is pulling out their Christmas decorations, are stuffed full of turkey, and are getting excited about all the holiday events ahead of them.
It's also one of America's most controversial holidays; Black Friday. Black Friday starts off the official shopping for the Christmas season, and stores all across the United States promote extreme deals and discounts in an effort to get consumers to spend more. Over the past few years, spending has gone down on this day and more and more people are asking themselves if they should participate in the holiday. When you add in the traffic, long lines, and pushing and shoving the question begs to be answered, is this all really worth it?
Christians in particular have many reasons to stop shopping on Black Friday. It can be a huge distraction from what the meaning of the season is truly about - Jesus Christ.
We automatically forget about Thanksgiving.
The timing of Black Friday is pretty ironic and laughable. After we sit at a table and give thanks for all of our many blessings, we then go out and buy tons of items we don't need. We go from being grateful for the little things Jesus has given us to fighting our next-door neighbor in a Target parking lot over the last Barbie doll. Thanksgiving isn't the only day we should be expressing our gratitude, and Black Friday really pushes us to forget what we are thankful for. Instead, we should be content with the gifts we already have.
We tend to get really greedy.
When we are feeling greed, we get an overwhelming selfish desire to want more and more. This sounds a lot like most American's on Black Friday. This selfish desire is something the Bible explicitly tells us to try and stay away from. As Christians, we should avoid putting ourselves in situations where greed might take over because the Bible calls it a form of idolatry. Instead of focusing on our desire to buy the next best thing we should spend Black Friday giving back to others who might be in need.
The processions we own should be modest.
In the Bible, Paul warns us about the importance of modesty. He says that we should not even wear "costly apparel" (1 Timothy 2:9-10). God wants us to have all of our needs met - like shelter, food, clothing and water. However we do not need to have these items in excess. We do not need the biggest and best thing to try and impress our neighbors. We should be content with the items we have that are working and get the job done. For example, if there is nothing wrong with your 5-year-old television screen, you should not be running out to buy the 60-inch 3D equipped TV on Black Friday.
We are sending a bad message to our poor brothers and sisters.
Have you ever considered how the poor might view your excessive Black Friday shopping? We are supposed to be living our lives trying to emulate Jesus Christ. Sometimes, we are the only "Bible" that a person will ever come into contact with. Do you want those people to see you, a Christian, going out and splurging on unnecessary items when they can barely put food on their table? Let alone try and make a whole Thanksgiving meal. Instead, we should spend Black Friday helping out or brothers and sisters in Christ and be a living example of God's Word.
Furthermore, if we chose to spend our money more wisely each Black Friday we as a society would be able to make a real difference in the lives of those who need it the most. On one single day over 9,000 people will die simply because they lack access to clean water. If we took the money that we saved up in America each year for the holiday season and instead donated it to charitable causes, some of these problems wouldn't be as severe.
Christmas is about Jesus, not presents.
At no point did Jesus ever tell Christians that in order to celebrate His birthday, we had to go out and buy as many presents as we could fit into our car. Jesus lived a life that was about giving back to those who needed it the most. He tells us that those who do not feed the hungry or offer shelter to the homeless, like He did, are not living out His Word. Jesus even famously told one of His disciples to sell everything He had and give it back to the poor. Why, then, do we choose to celebrate His birthday by doing the complete opposite and buy extravagant and outlandish things for ourselves? Black Friday is an insult to Christ.
We won't have these items in Heaven.
When we die, nothing from our world possessions comes with us. First Timothy 6 warns us that chasing material items will not make us happy, but rather take us further away from God and His Kingdom. Think about it; all the items you currently own will one day be thrown away, in a garage sale, or donated. It's all just extra stuff that you do not need. God will provide for us and in Heaven, we will have more than we ever dreamed of.
Black Friday might seem like a harmless holiday to kick off the Christmas-buying season, but its undertones are against what God wants for us. We should be focusing on Christ this holiday and not worrying about the presents we need to buy. Our goal should always be to live out the Word of the Bible, and we can do that by giving back to others this Black Friday.