"Our soul waits for the LORD; He is our help and our shield. For our heart is glad in Him, because we trust in His holy name. Let your steadfast love, O LORD, be upon us, even as we hope in you." (Psalms 33:20-22)
Veterans Day is a well- known American holiday used to honor those who have served our in countries military. As Christians, we are called to give back to our brothers and sisters, and that includes our nation's veterans. We can thank them for their hard work and in doing so, also glorify God.
It is not enough for us merely to remember veterans and military personnel once a year on Veterans Day. It is important for us to minister to veterans and other military personnel all year round. Here are eight ways we can do so.
---
Volunteer.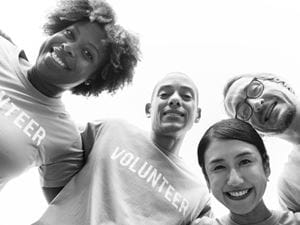 Pixabay.com
Most Christians love Veterans Day because it means a day off of work. Jesus, though, would want us to use that free time wisely. If you have time to spare, it would be a great Christian service to volunteer with the veterans.
There are many ways you can volunteer to give back to the veteran community. Veteran homes and hospitals are usually willing to let volunteers come in to visit with veterans and keep them company, especially on big holidays. In addition you might be able to serve them lunch or dinner, helping with cleaning the facility, or the like. Volunteering will not only put a smile on their face, but on yours as well.
---
---
Don't focus on politics.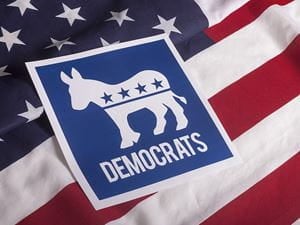 Shutterstock.com
Both sides of the political spectrum have their outspoken wild cards, but Veterans Day is not the day for political arguments. This is not the time to talk to a veteran about whether or not you think the war they fought in was necessary or who they plan to vote for in the next election. Today, you should leave all politics at the door.
This is the time to thank them for all of their hard work and sacrifice for our country. It is a time to celebrate them and honor them. Do not ruin such a special and fun holiday by bringing up politics. While there is a time and space for all great political conversations and arguments, Veterans Day isn't it.
---
Act as a good citizen.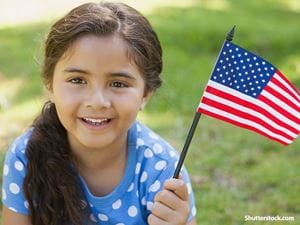 Our veterans have worked hard to take care of our nation, so that we could live a free life. One great way of disrespecting our veterans is by disrespecting the country in which they have fought for. While we don't always have to agree with the nations policies, we should at least show basic respect for the rights we have earned.
This means voting during elections, fighting for justice, and praying for our nation. We have rights that are protected because of the veterans' hard work, so let's honor them by being appreciative of those rights. Follow the laws, respect the rights, beliefs and opinions of others, and be courteous to your fellow citizen.
---
---
Offer resources.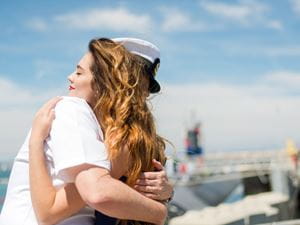 pixabay.com
Sometimes the most urgent thing a veteran needs is professional help. As a Christian, be prepared to know resources that veterans can take advantage of to help their mental and physical needs. This includes great counselors to help with issues like anxiety, PTSD, and depression, which plagues many veterans. Also make sure you know of places homeless veterans can go to find food and shelter.
Some veterans might need help after getting out of the military when it comes to finding professional work. If you own your own business, consider working towards hiring more of our nation's veterans. After all, these veterans have served for us at such a great sacrifice. The least we can do is take care of them when they get back home.
---
Pray for veterans.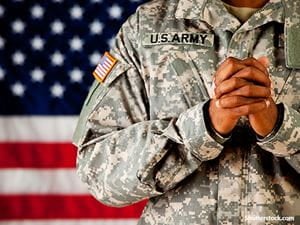 Many of our nation's veterans are not Christian, and that's OK. As a Christian, though, you can still pray for them and their health and wellbeing. You can pray that they will be protected by the Lord, that their family will be cared and provided for, and that they will lead a happy and fulfilling life. Here is a prayer you can share on Veterans Day.
Father God, You know that it can be difficult for a person who has returned from battle or stressful military service to reintegrate into 'normal' everyday life. You know that veterans can feel isolated and alone even in the midst of their friends and families because there are few around who understand their experience. So I ask You to place in the path of our veterans those who do understand (or strive to), that they may feel less alone. Remind them often that while their fellow human beings may never fully comprehend, You see, You know and You identify with them in everything.
---
---
Participate in fundraisers.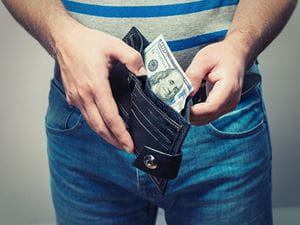 Shutterstock.com
There are many amazing organizations out there that specifically work on helping our nation's veterans, and many of them are underfunded. If you don't have the time or physical ability to volunteer with veterans, one way you can still give back is by participating in fundraisers. You can either start your own fundraiser or find one that's already running.
Some great organizations you can send money to include the Wounded Warriors Foundation, Vietnam Veterans of America, Navy-Marine Corps Relief Society, Operation Homefront, among many more. Research which organization you are most proud to fund, or ask a veteran which one they have benefited from. Either way, you will feel good about your charitable giving as a Christian.
---
Simply thank them.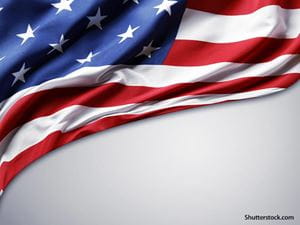 Sometimes we get so wrapped up in trying to thank someone in a big, profound way that we forget to just say the simple words: thank you! You don't have to have an extravagant parade or donate half of your income to show a veteran that you appreciate them. Looking someone in the eye and genuinely saying "thank you" can mean the world to them.
If you don't know any veterans yourself, consider making a few thank you cards and taking them to a veteran's home or hospital. Many of our veterans are lonely, and receiving such a card would brighten up their day. It would help them to feel that they are an appreciated member of society and that their service was meaningful.
---
---
Veterans Day is a great way for citizens to thank those who have fought in our military. As Christians, we are called to serve others and Veterans way is a great way to do that. Don't just thank a veteran once a year, though, and instead look out for their well-being each and every day. You might even be able to invite them to your next church service.