When purchasing a gift for someone, you want to be intentional and authentic. Intentional so the receiver feels like special and authentic so you, the giver, has offered a thoughtful remembrance. The great thing about a gift is it can be for any occasion – birthday, anniversary, holiday or just because. Sometimes even though our hearts are in the right place, finding the perfect gift can be a difficult task and stressful because we as givers want to make sure the item is fulfilling a need. To help you with the gifting process, we've polled Christian women and asked them what do they want? We've asked them to tell us what is on their lists and which gifts would make the difference in their every day. We've put together a list of options that you can choose from based on the occasion and your budget. Each gift also has an array of options – you have the ability to choose how simple or extravagant you'd like to make the gift.However, we made sure to keep Matthew 5:14-16 in mind when we comprised our list because we believe God should always be at the center. "You are the light of the world. A town build on a hill cannot be hidden. Neither do people light a lamp and put it under a bowl. Instead they put it on its stand it gives light to everyone in the house. In the same way, let your light shine before others, that they may see your good deeds and glorify your Father in heaven." Check out our favorite Christian women gift guide suggestions.
---
Journal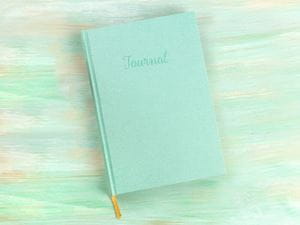 Shutterstock.com
Whether it is a gratitude journal, a prompt focused journal or a daily meditation exercise, journaling can make a huge difference. Journaling is an excellent stress management and self-exploration activity that feeds the mind and soul. There are so many different journals to choose from. Target, Paper Source and Walmart are stocked with all of the great options – you can even personalize the journal with a fun family photo or your loved one's favorite inspirational quote.
Consider whether or not your lovely lady would prefer leather bound, paperback, a journal with a pencil/pen insert, colored or gold foiled paper or even the size.
---
---
Book Gift Card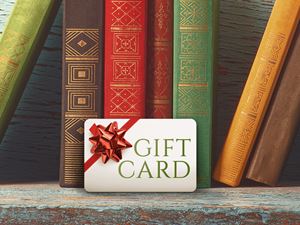 When is the last time your favorite Christian woman had the opportunity purchase a new book to call their own? There are a number of great Christian female authors sharing powerful messages – Alli Worthington, Emily Ley, Christine Caine, or Shauna Niequist. These popular authors have a very long library wait list for their titles. What if your favorite lady could skip the line and have their own copy? If your budget allows it, throw in a coffee gift card. Who doesn't love a good book coupled with a delicious latte?
---
Fun Shirt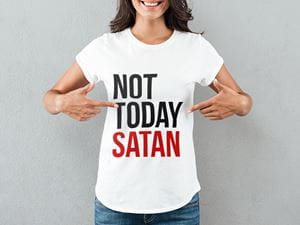 Shutterstock.com
Sometimes it's a T-shirt and jeans sort of day – and on those days, how awesome would it be to have a cute t-shirt that represents and shares faith. "Not Today Satan." "Jesus and Coffee. Amen." "I Like Jesus, But I Cuss a Little." Those are just a few of the fun phrases printed on so many shirts scouring the Etsy feeds or even the Target women's department aisles.
If your loved one has a favorite scripture or saying, search on Etsy to see if a store can make something custom. You'll be surprised how many options are available and what these small business owners can create.
---
---
Printable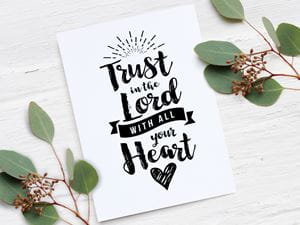 Shutterstock.com
This is a great gift option, no matter what your budget is. Gifters can be as simple as finding a free inspirational Christian scripture or quote printable on Pinterest and framing it themselves or search Christian shops (both online or brick and mortar) for an already prepared option. Whether your loved one is going through a difficult time or not, there are a number of options to choose from – choose a scripture that you believe will inspire your friend or select an inspirational quote that you know is their favorite.
One of our favorites in this space is Jess Connolly's company All Good Things Collective. Jess has an array of printables that you can hang or even carry around with you.
---
Decorative Wall Sign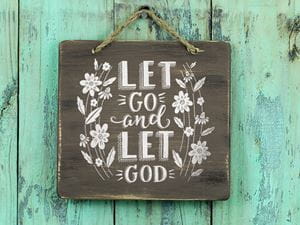 Shutterstock.com
Does your friend have a favorite scripture that serves as their personal or family mantra? Does your loved one have a slight gallery wall obsession? Or maybe their walls are bare? A decorative wall sign is a great gift option. Whether you create a customized wall hanging on Etsy or go with a pre-made piece at TJ Maxx's Home Goods, there are a plethora of beautiful options. These inspirational signs will serve as a friendly reminder of what life is about no matter how good, bad or in the middle their day may be.
---
---
Soft Blanket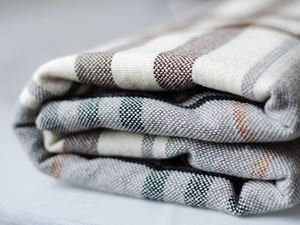 Shutterstock.com
Everyone, at some point in the day, uses a blanket. Whether it is for a nap or just sitting on the couch to enjoy a few minutes of solace, everyone uses a blanket. The gift of a soft blanket is like giving a hug to a loved one – over and over again.
When researching your purchase, consider your friend's favorite decorating color and try to buy something that they can use in any space. Check the reviews and make sure the blanket doesn't shed or pill easily. Also, check sizes – you want to make sure the blanket isn't too small or large for everyday use. (Amazon reviews are super helpful with covering all of these points.)
---
Outdoors Activity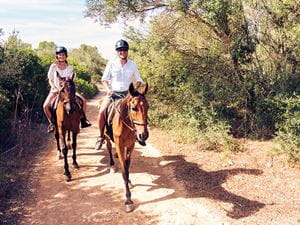 Shutterstock.com
Think guided walk, hiking adventure, riding horses on the beach, bird watching or a bicycle excursion. Being outside, in the elements, can be very therapeutic and ultimately be the reset your friend needs. Depending on your budget check out solo or duo gifting options – maybe this is a great opportunity for the two of you to bond or perhaps, this is more of an individual activity. Either way, Groupon and other local businesses offer great affordable outdoor options to have a little fun. This is also a great time to fulfill a loved ones' wishful dream of doing something they've always wanted to do, but never made the time to do.
---
---
Box Subscription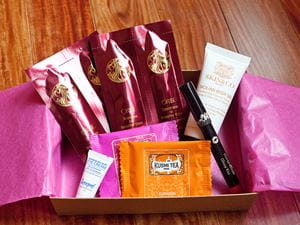 Angie Six / flickr
There are so many different box subscription options available. We found a great list of some of the
best-sellers
which also have the best reviews. Most subscriptions allow you to customize the box, so it will include the recipient's favorite items that will be encouraging and useful. From book themed boxes to bath and essential oils, there really is a box for everyone. Most companies also provide you with an option to alert the receiver via mail or email that a special gift is on the way – so it's like getting a gift twice!
---
Devotional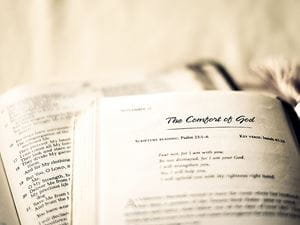 Daniel Go / flickr
You can never go wrong with a devotional! The great thing about devotionals is that they come in so many shapes and sizes. If you don't think your friend is a daily devotional type of person, then you can gift them a weekly devotional. There are even devotionals that offer journaling space which allows them to jot down their hopes, thoughts and prayers. If you are overwhelmed with all of the devotional options, check to see if your friend's favorite Christian author or speaker has a devotional – most Christian authors and speakers have a gift product available.
---
---
Music Gift Card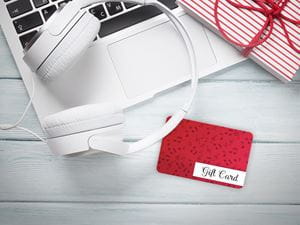 Does your friend love worship music? Consider purchasing a music gift card through iTunes, Google Play or Amazon. First, figure out which music media platform your friend prefers and then determine how much you'd like to spend. In the card, to create more of a personable gifting experience, write a sweet note mentioning how much you know they enjoy worship music and wanted to give them a chance to jazz up their current playlist. Or if there is a specific song, singer, or band they enjoy, you could make a fun reference in your note about the latest tunes.
---
Planner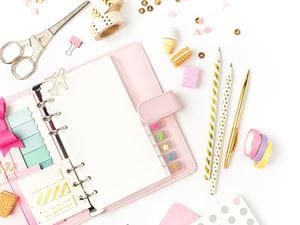 Shutterstock.com
Has your friend expressed the need to be a little more organized? Or maybe they are organized, but they haven't purchased a new planner yet. Consider buying your sweet friend a new planner that incorporates scripture and inspirational sayings within the agenda pages. Day Spring and The Simplified planning companies have some really stellar options that fit any budget. Having those Christian themed call outs, on a daily basis, is a great way to stay connected with their faith and add inspiration to their day. When reviewing options, check out the functionality options: pockets, no pockets, card stock quality, tabs, to-do list options, and etc.
---
---
Water Bottle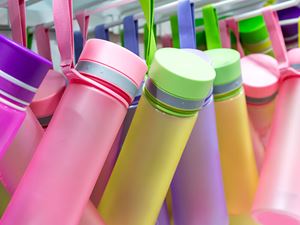 Shutterstock.com
Have you ever considered the symbolism of water and the Bible? There is a vast amount of references to water throughout the Bible – there are a number of undertones of purity and fertility mentions. Water is also viewed as the source of life itself because it is needed in creation and sustenance. There are several water bottle options – tumblers, stainless steel bottles or basic water jugs. Some of these options have fun quotes, beautiful colors or a mixture of both. Not only is a water bottle a practical gift, but it's something anyone and everyone can use at some point.
---
Jewelry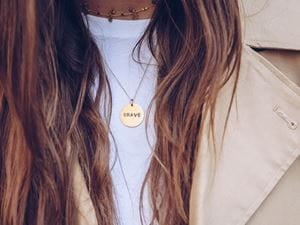 Shutterstock.com
It doesn't necessarily need to be a cross to be considered a Christian themed piece of jewelry. You also do not need to spend a ton of money. From Etsy to a brick and mortar jewelry store, there are a lot of beautiful jewelry options available to Christian consumers. Necklaces can be engraved with an inspirational word such as happy, brave, or calm. Bracelets can feature a charm that represents faith with an angel, sunrise or Mary. Jewelry can be a friendly daily reminder of the elements and sayings that fill our days with joy and hope.
---
---
Letter Board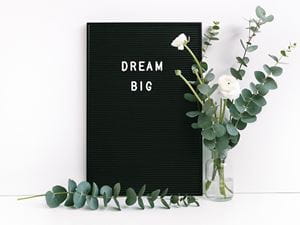 Shutterstock.com
Back in the day, we would just use chalk boards or white boards to write friendly reminders or inspirational sayings; however, Pinterest followers have developed an option that's more decorative and photogenic – letter boards.
Letter boards come in so many different sizes, but they have an assortment of felt letters and can be modified to display and saying you'd like to see on a daily basis or would like to share with your family and friends. Some people display this within their homes and others may even keep it up at their cubical at work. What's great about these boards is the accessibility – you can adjust these without taking off a glass frame or having to worry about wiping away streaks.
---
A Donation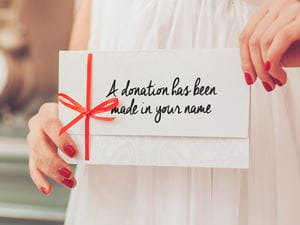 Shutterstock.com
How many times have you received a gift and wished that the money was spent on something more useful? Do you have a friend who is very passionate about a specific cause or is passionate about a church initiative? Instead of stressing yourself out with Googling for the perfect gift, offer up a donation in their name for a cause that is near and dear to their heart.
Write a note in a card sharing the news of the donation. Not only is this gift option incredibly thoughtful, but it will also show your friend that you care about the same things that are important to them.
---
---
Gifts come in all shapes and sizes. Before you decide to purchase a gift for your friend, make sure that you're gifting from the heart. Corinthians 11:4-6 says, "There are different kinds of gifts, but the same Spirit distributes them. There are different kinds of service, but the same Lord. There are different kinds of working, but in all of them and in everyone it is the same God at work." No matter what you decide to gift, make sure it's something that displays your thoughtfulness and authenticity because that is what means the most in the end.