Fat Tuesday is always an exciting day. It is a day dedicated to indulging in all the things that people know are terrible for them. The day is filled with sweets, fatty foods, alcohol and all manner of poor choices that have suddenly and briefly become socially acceptable. Given that most people spend the following 40 days sacrificing things they enjoy and focusing on acts of penance and prayer, it makes sense that Fat Tuesday celebrations can have an almost desperate air about them. There is a reason for that. People are aware that Fat Tuesday is the last time for six weeks that they will get to seriously indulge. So, they tend to go all out. This makes for a day that is known to be rather chaotic, but it does not mean there are not some Fat Tuesday faux paus that can put a serious cramp in your Mardi Gras style. The day may be all about chaos, but that does not mean you can simply slap together a Fat Tuesday celebration or that you will not make mistakes that have people looking askance at you even on Mardi Gras. Here are seven cringe-worthy Fat Tuesday mistakes you want to avoid making.
---
Running out of syrup at the "all you can eat" pancake dinner.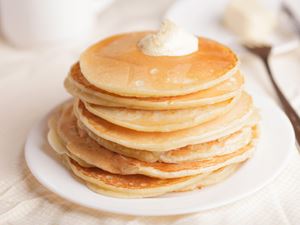 Shutterstock.com
"All you can eat" pancake dinners are a Fat Tuesday staple. Churches, organizations and individuals all seem to have come to an unspoken agreement that food eaten on Mardi Gras should consist of either Cajun cuisine or stacks of buttermilk pancakes. Given that more people know how to make pancakes than authentic Cajun or Creole food, it is no surprise that pancakes seem to be most people's choice. It is certainly harder to mess up blueberry pancakes than it is homemade gumbo or jambalaya made from scratch. That said, it is certainly possible to turn pancake dinners into a disaster. One of the easiest ways to do that is to focus solely on the pancakes and ignore everything else. Many people are so busy making sure they have enough pancakes that they forget about essential sides such as butter and syrup. No one, however, is going to eat pancakes without syrup. Do not be one of those hosts who ends up with a line of guests staring sadly at the empty bottle of syrup while clutching dry pancakes. That is no fun for anyone.
---
---
Eating the baby in the King Cake.

Shutterstock.com
King Cake was originally cooked and consumed during Epiphany. This is why it is named King Cake and has a tiny plastic baby baked inside it. Both were meant to refer to and represent baby Jesus. Today, King Cake is primarily associated with Mardi Gras and is consumed on Fat Tuesday. The colorful cake, however, usually still has a fake baby hidden inside it. When the cake is consumed on Mardi Gras, the person who finds the baby is traditionally supposed to host the party next year. At the very least, they are supposed to supply next Mardi Gras' King Cake.
Finding the baby in the King Cake is considered to be good luck. Accidentally eating the baby, however, is going to ruin your Mardi Gras as it will likely warrant a trip to the emergency room and possibly an expensive surgery. The fake babies are made of hard plastic that can literally slice into the walls of your internal organs. The chemicals released as your body tries to digest the baby are not going to do you any favors either. So, eat King Cake a little more carefully rather than shoving the whole piece in your mouth. Daintiness on Mardi Gras might seem out of place, but it will save you an embarrassing call to Poison Control.
---
Acting like a fool in front of people you have to see on Wednesday.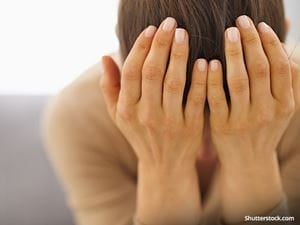 Despite how many people act, the world does not actually end when Fat Tuesday comes to a close. As much as people may party like it truly is the end of the world, the earth goes on turning after midnight. That means that the consequences of your actions on Tuesday will be waiting for you on Wednesday morning. So, if you made a complete fool out of yourself on Mardi Gras in front of your boss, coworkers, clients, friends, pastor, parents or other people that you have to face after Fat Tuesday ends, you will still have to deal with the embarrassment that results.
Many people will give you some leeway for being a bit wild on Mardi Gras, but that is no reason to go completely insane. Clients, coworkers and managers will all still make a note of your behavior and their perception of you will change accordingly. So, avoid dancing on the table, picking fights or shedding clothing as you want to have a modicum of respect left on Wednesday.
---
---
Overindulging to extremes.

Shutterstock.com
Fat Tuesday is all about indulging one last time before the Lenten season begins. That does not mean, however, that it is not possible for you to overindulge on Mardi Gras. Take advantage of the day, but do not do something that you are going to regret dearly on Wednesday morning. Go ahead and enjoy the donuts, but do not eat the entire box. Have one or two festive cookies instead of one or two dozen. Indulge in a drink or two. Do not buy a bottle and simply attach it to your face.
The aftereffects of Fat Tuesday will continue on long after you have finished indulging. Just because Mardi Gras is about enjoying yourself does not mean you will enjoy waking up to a hangover or feeling sick to your stomach because you ate seven cookies, four donuts and six pieces of King Cake. Indulge as you wish, but keep it within reasonable limits.
---
Not understanding what kind of party you are attending.

Shutterstock.com
Mardi Gras celebrations run the gamut from classy masquerade balls to parties filled with drunk people who seemed to have misplaced their pants. So, if you are attending any sort of Fat Tuesday party you need to make sure you know what to expect. Showing up to a Fat Tuesday rager in a floor length gown and pearls will make you look deeply out of place and probably ruin your dress. On the other hand, if you go to a more formal party in anything less than a tuxedo, you might be turned away at the door.
Setting your expectations for Mardi Gras celebrations involves more than knowing the dress code. You could go to a classy Mardi Gras ball and find yourself staying out until 2:00 a.m. with ease. On the other hand, even a rager might end at 10:00 p.m. if everyone attending is planning to go to 8:00 a.m. Ash Wednesday mass. You do not want to be the person arriving "fashionably late" just as everyone is leaving or walk out the door just as a late-starting party is heating up. Make sure you know what to expect.
---
---
Spending all of Fat Tuesday talking about Lent.

Pixabay.com
People who are out partying on Mardi Gras likely do not want to hear about Lent. They are either trying to get in one more day of indulging before beginning their own Lenten fasts, or they are simply enjoying a day dedicated to chaotic indulgences and have no intention of recognizing Lent at all. Either way, you are going to find yourself lacking in conversation partners for the evening if you insist on talking about Lent the entire time you are at a Fat Tuesday celebration. It is rather like spending all day Sunday talking about Monday. Everyone knows that Monday is coming. That does not meant that they want to spend the last few hours of the weekend talking about the workweek that they cannot escape. Many people find Lent to be a powerful and useful time for drawing nearer to God. That does not mean they want to talk about how they are going to be spending 40 days substituting prayer for sweets and social media over a piece of King Cake. Either discuss Lent before Fat Tuesday, or wait until Ash Wednesday.
---
Forgetting it is Mardi Gras and expecting a quiet night out.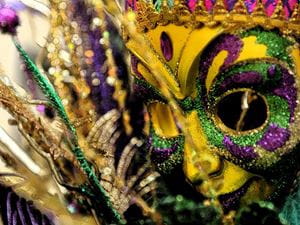 Kemberly Groue/Public Domain
Every town has events or holidays that are known for being wild. Locals who live in beachfront cities often know to avoid certain restaurants or bars during the tourist season. People from college towns tend to stay at home during move-in day or graduation. Then there are those days that seem to be a little too crazy no matter where you live. New Year's Eve and Mardi Gras are almost guaranteed to make that list. As such, if you want to go out on Mardi Gras, you need to expect a Mardi Gras mood to be predominate wherever you go. That means if you head to a restaurant with a large bar, do not expect to be able to have a quiet conversation with your spouse. It is going to be rowdy and loud. There is nothing wrong with wanting a more intimate or casual night on Fat Tuesday. You simply might have to have that night at home.
---
---
Fat Tuesday is all about indulging in things that you will put aside starting on Ash Wednesday. As such, it is expected to be somewhat wild and filled with decisions that would be somewhat questionable any other day of the year. That does not, however, mean that all the consequences of your actions disappear on Wednesday or that you can get away with doing absolutely anything on Mardi Gras. The day may be about indulging, but you still have to face the real world on Wednesday. So, take the time to enjoy Fat Tuesday, but do not act like it is your last day on earth. If you do, you will be in for a nasty surprise when the world keeps on turning the next day.