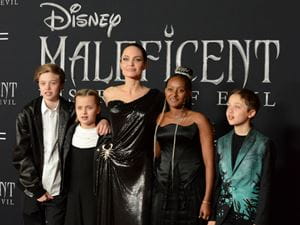 Featureflash Photo Agency/Shutterstock.com
Gisele Bündchen recently opened up about homeschooling. During an appearance on a panel with Gaia Herbs commemorating their recent partnership, Bündchen shared why she and her ex-husband, Tom Brady, decided to homeschool their kids, citing their move to Florida during the COVID-19 pandemic. Here's a look at what Bündchen and other celebrity parents have said about why homeschooling was the best decision for their family.
Gisele Bündchen
During a panel appearance, Bündchen recently discussed her decision to homeschool her two children with Brady. Initially, they decided to homeschool after moving to Florida during the COVID-19 pandemic, expecting only to be there while Brady played for the Tampa Bay Buccaneers during the 2021-2022 season. The former supermodel was apprehensive that a new school would be too much change for her children, saying they chose to homeschool because they believed it would be better.
However, when Brady decided not to retire, they stayed in Tampa longer than expected, and keeping the kids homeschooled made the most sense for the family. She noticed that one of the upsides of the experience was that her daughter and son became very close, saying their relationship blossomed because they were always together. Bündchen described the experience as crazy, saying she was in a new city where everything was new and she didn't know anyone. Homeschool was great for that; luckily, they got a great tutor who taught both of her children.
Angelina Jolie
Angelina Jolie decided that the best choice for her family was to homeschool her six children, whom she shares with her ex-husband, Brad Pitt, due to her busy lifestyle. In an interview with The Independent, Jolie explained that the education system hadn't caught up with her children and their way of life, and she would prefer them to learn to play guitar or go to a museum. A source close to the family told People Magazine that the children have tutors in various subjects, including different instruments and languages.
Jolie explained that it bothered her how little she was taught in school, and she worried about her children's education. She chose homeschooling because her children are from around the world, and she didn't want them to have the same education she had when it came to Cambodia or Vietnam. Her children, Pax, Maddox, and Zahara, were adopted from Vietnam, Cambodia, and Ethiopia, while her biological children, Shiloh, Knox, and Vivienne, were born in France and Nambia.
Jennifer Lopez
When Jennifer Lopez's 15-year-old twins Emme and Max were in elementary school, the singer admitted she occasionally had to homeschool them due to her less-than-normal lifestyle. She said she wants to be there with them constantly and that time is going by so fast, so instead of having them stay home while she travels for work, she chooses to bring them on the road with her. Lopez said they're well-adjusted, super happy, caring, loving children, and that's what's most important, adding that they'll be educated. The mother of two also said the most important thing is that they're with their mother and don't feel abandoned by a parent.
Mayim Bialik
"Big Bang Theory" star Mayim Bialik is very open about her decision to homeschool her two children, Frederick and Miles, and even makes YouTube videos to answer homeschooling questions, erasing the stigma surrounding it. In one of her videos, Bialik explained that her sons were late to talk and walk. She added that if she enrolled them in traditional school, they would likely be encouraged, if not forced, to go to therapy to help them. However, homeschooling let them develop at their own pace.
Bialik explained in one video that many homeschooling parents and non-homeschooling parents have realized that ideal learning doesn't typically happen in crowded classes with little time for recess or little distribution of art resources. In addition, many teachers, especially in public schools, are teaching to testing standards, and that's not the best way for kids to learn. She also explained that homeschooling isn't elitist and not something to do because it's trendy, although it's gaining more popularity. Bialik said the homeschooling schedule is more flexible and allows you to spend more time with your children while also allowing a level of involvement in your child's learning that traditional schooling doesn't allow.
Emma Thompson
Actress Emma Thompson and her husband Greg Wise shared that their now 23-year-old daughter Gaia chose to leave her London private school to be homeschooled. Greg Wise told The Telegraph that Gaia was hard-working and focused but didn't like the sausage factory of formal education, which he agreed with. He added that he didn't teach her, but they got tutors and built a schoolroom in their garden.
In a Daily Mail interview, Gaia shared that she decided to leave traditional school after her classmates started teasing her for her thoughts on climate change. She explained that people told her to stop being a hippy after a Greenpeace trip to the Arctic Circle. Gaia said she tried to get people to listen, and it was ridiculous how many teenagers on their phones call you a hippy for being interested in the environment. She added that she left for many reasons, but that was one of them.
James Van Der Beek
James Van Der Beek and his wife Kimberly have been open about their thoughts on homeschooling. In an appearance on "The Make Down" podcast, Kimberly admitted to having tried various homeschooling methods, including traditional homeschooling with tutors and a homeschool co-op at another friend's house. The Van Der Beeks share six children. Kimberly explained that she's less concerned with children reaching specific milestones in line with a timeline set by the school curriculum and instead lets her children learn certain things when they're ready.
She added that she thinks too much is put on children, and she sees schools as a form of imprisonment, where they spend hours of their day being told what to learn and care about. Kimberly said she and her husband want strong, self-sufficient, creative children who can make their own decisions. However, traditional schooling puts them in a lineup with kids, moving them from subject to subject, activity to activity.
Ultimately, parents want what's best for their children. If homeschooling is best, then parents should choose homeschooling. On the other hand, it's okay to send your child to a traditional school.