Master the Art of Living Solo
By Lauren Mackler
Many people spend years waiting for a soul mate to make them feel complete. Others settle for unfulfilling relationships out of fear of being alone. I believe we should fulfill our potential in life, with or without partners. Instead of expecting someone else to complete you, mastering the art of aloneness gives you mastery of your own life.
When you strengthen your relationship to yourself, you can develop greater self-esteem, personal fulfillment, and financial security. Here are eleven steps you can take to help develop the self-awareness and life skills needed to live a full, happy, successful, and financially secure life—whether you're living it alone or with someone else.
Read the first tip on being your own best friend.
Life, career, and relationship coach Lauren Mackler is the author of the international bestseller, Solemate: Master the Art of Aloneness and Transform Your Life and host of the weekly Life Keys radio show on www.hayhouseradio.com. Visit Lauren's website at www.laurenmackler.com.
Learn About and Develop Who You Are
Coaching, workshops, and therapy can help you uncover your strengths and passions, and liberate the person you were born to be. Investigate different services that can help facilitate your personal-development work, and interview professionals to select the one that best fits your needs.
Become Self-sufficient
Self-sufficiency builds self-esteem and confidence, allowing you to participate in relationships out of conscious choice instead of a desperate need. Identify the things in your life for which you are dependent on someone else (finances, emotional well-being, household tasks, etc.). Pick one and start taking responsibility for managing this for yourself.
Live Life by Deliberate Intention
Instead of living on autopilot, or achieving by default, align your behaviors and actions with the results you want to achieve. Before you react to a person or situation, stop and think about what you want to have happen. Once you've imagined your desired outcome, choose the action or behavior that's most likely to achieve it.
Manage Fear so it Doesn't Manage You
Most fears are rooted in old beliefs adopted in childhood. When fear arises, write down what you're afraid will happen. Next, do a reality check, to see if your fear is grounded in reality or based on a limiting belief. Replace limiting beliefs with self-supporting ones that are based on your current reality, and that will lessen your fear so you can move forward.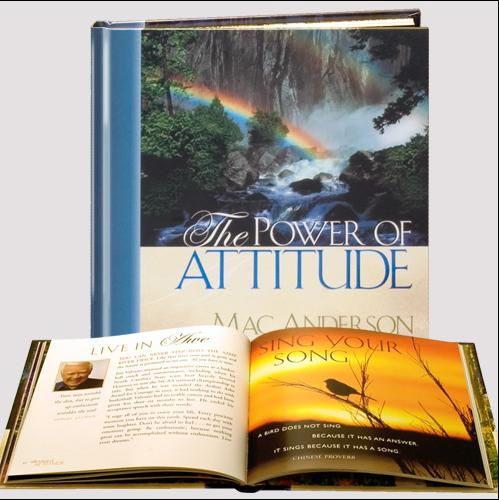 Become the Partner You Seek
Instead of waiting for someone else to transform you, develop the attributes you'd want in a partner in yourself. Make a list of the qualities of your ideal mate, and then circle those that are not currently true about you. Identify steps for developing the qualities you circled, and implement a plan of action.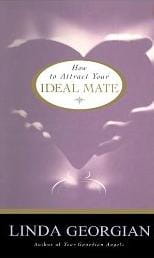 Develop Effective Communication Skills
Learn to express your feelings and needs in ways that diffuse conflict, won't invoke others' defensive reactions, and strengthens versus erodes relationships. Become more aware of your communication style. If you tend to be critical or harsh, work on speaking with a more neutral and gentle tone, and avoid "should-ing" on people.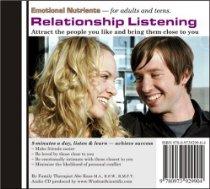 Learn more about "Relationship Listening: Learn Effective Communication Skills to Strengthen and Deepen Your Relationships"
Build an Inner Support System
Strengthen your inner resources through adequate sleep and exercise, leisure time, and maintaining a healthy diet. If you tend to neglect yourself or always put others' needs before your own, identify and start doing 1 or 2 things each week to replenish yourself.
Develop an Outer Support System
Build friendships with people who are supportive, and utilize professional resources to help you reach your potential. Evaluate the quality of your relationships. If you tend to isolate yourself or engage with people who are critical, take action to build new relationships with people who support you and can help you achieve your goals.
Take Financial Control
Debt or scarce financial resources creates stress and/or dependency on others. Make a list of your monthly expenses and income. If you live beyond your means, you need to alter your lifestyle or develop an action plan for earning the money to support it.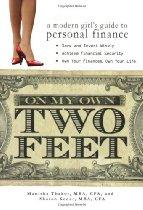 Learn more about "On My Own Two Feet: A Modern Girl's Guide to Personal Finance"
Do Work You Love and in Which You Can Excel
The smaller the gap between who you are in your personal life and who you are at work, the happier you will be. Make a list of your strengths, skills, and passions, and brainstorm ways to turn them into a job or business. If you're not sure how to translate your strengths into a new career, hiring a career coach can help.
Create and Live Your Ideal Life
Write the book you long to write, buy your dream home, open your own business, interview for your dream job. Close your eyes and imagine what your ideal life looks like—what you would do if you knew you could not fail. Then, instead of waiting for Prince or Princess Charming to make your dreams come true, identify the action steps you can take to bring your own dreams to reality.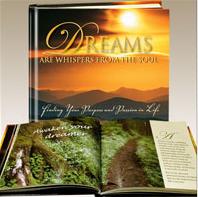 Learn more about "Dreams are Whispers from the Soul"
© 2009 Lauren Mackler all rights reserved