10 Great Quotes by Our Nation's Leaders
The greatness of America can be seen in the courageous wisdom of her leaders. The brave men who held the office of President led the country with bravery, all the while encouraging her citizens to rise to every occasion. Here are 10 great quotes from American presidents.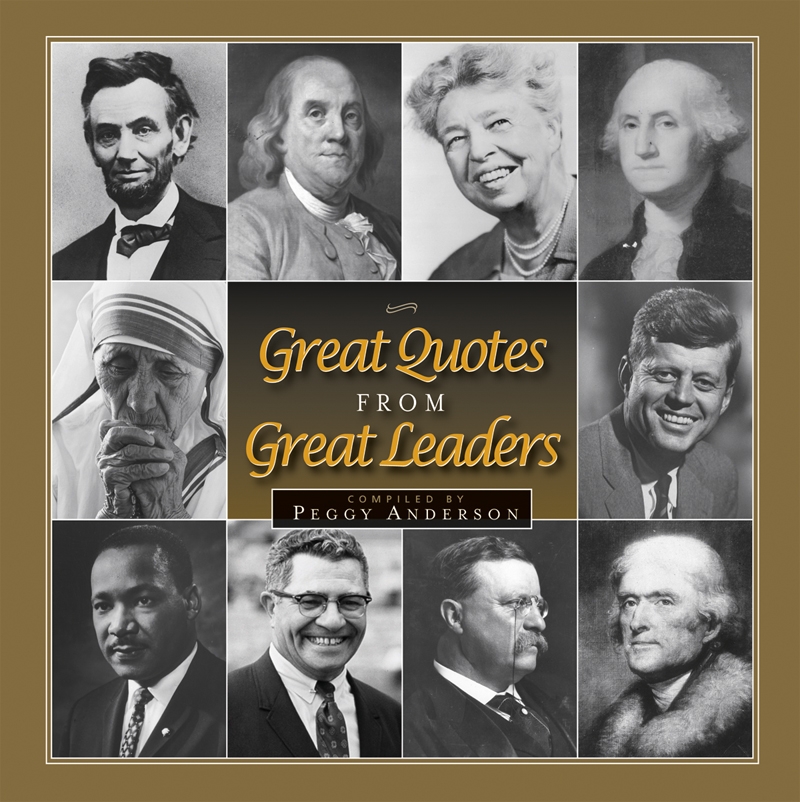 Great Quotes from Great Leaders was compiled by Peggy Anderson. Purchase the book and get a free DVD in our Beliefnet's new Gift Store, Inspired Faith.
Reprinted by permission of Simple Truths (c) 2011. In order to protect the rights of the copyright holder, no portion of this publication may be reproduced without prior written consent. All rights reserved.