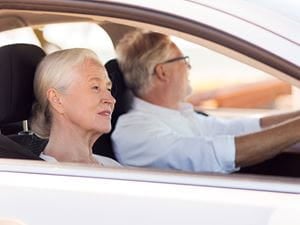 Shutterstock.com
None of us want to pass on, but the reality is that life is short. We listen to people talk about how short life is, how we need to make the most of it, and how we need to love those around us like we don't have much time left, but quite often those messages go in one ear and out the other. Natalie Babbitt once said "Don't be afraid of death; be afraid of an unlived life. You don't have to live forever; you just have to live." Leaving a great legacy is arguably the most powerful things you can do in your life because it enables you to have influence well into the future – even after you are out of the picture yourself.
Perhaps the most important question you'll want to ask yourself is "how will I be remembered when I'm gone?" When you ask yourself this question, what is your initial response? Will others see you as selfish, uncommitted, unloving and impatient, or will they see all your amazing qualities—compassionate, kind, giving, and loving? The choices you make now will impact how others see you.
What You Can Start Doing Now
First things first, you need to decide what legacy you want to create. You need to think of what contribution you want to make to the world. To help guide you, ask questions like "what message do you want to send with your life to the world and to those who matter most to you?" If you attended your own funeral, what would you want people to say about you?
We all have a limited time on this planet. And yet, we often live our lives as if our time was unlimited, putting things off, thinking that we'll always have more time. Based on the legacy you want to leave behind, identify three to five specific goals you can set for creating that legacy. Then, for each goal, figure out the first step you can take and start taking it today. Don't keep pushing it off, or else you will never start.
A powerful legacy can often be created with the simplest actions. Simple acts of kindness have been known to change lives in powerful ways. Serve to the best of your ability. Do your part to make the world a better place, and stop worrying about the fact that you can't do everything or that you can't do it perfectly. Maybe you don't know what kind of legacy you want to create with your life and that's ok. What you can always do is the right thing.
What You Can Leave Behind
There are several ways you can start leaving your memories and knowledge behind. Your prized possessions and keepsakes have history behind them, for example. Sit down with your loved ones and offer the history and thoughts about special things you own. It's also a good place to explain decisions you made in your Will, as well as things you left out of your Will but still want to end up in the right hands.
Your knowledge about your genealogy and family history are also important to talk about. Keep your family tree alive and healthy for future generations by sharing details and stories about deceased family members. Furthermore, share old antique photos you may have. Imagine how cool it would be for someone in your family three generations from now to know it's their great-great-great grandma and grandpa in that wedding photo they find in an old album.
Besides typical keepsakes, there are other ways you can leave something of yourself behind. What was your favorite charity you donated to? Include all the charities and causes that have meant the most to you throughout your life, and where you'd want donations to go in your name after you pass. Also consider a memorialization. Would you like a tree planted in your name? An annual bike-a-thon? Your name on a brick in front of your favorite team's stadium? Whatever it is, let your family know.
Lastly, some leave behind legacy letters. These are letters to friends and family that are close to you that they can read after you have passed on. There's a lot of people in your life, and each person might require a different message to help ease the grief after you're gone. It doesn't have to be a novel, but it's something they will likely treasure for the rest of their lives.
You don't have to earn a noble peace prize in order to have a legacy worth remembering. At the end of the day, it won't matter how many dollars you have in your bank account, what type of vehicle you drove, or how great you're skin looked. What will matter is the type of impression you left on those around you. People will forget the superficial things, but they'll never forget your compassion and kindness.