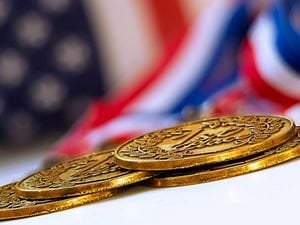 The spirit of the 2014 Olympics seemed like a daunting subject to broach as controversy hovered over Sochi, Russia's, palm-tree resort town off the Black Sea. There are security fears after the bombing of a trolley bus in Volgograd in December killing over 30 people. Third-term President Vladimir Putin spent a record 50 billion, with severe cost overruns, marking it the most expensive Olympics in history. The 2008 Summer Olympics in Beijing was an estimated 51 billion.
Another hot button issue with athletes and politicians was Russian anti-gay legislation - passed in June, leaving many to boycott the event. And then there was talk regarding Putin's ego. Even if Putin vied to add the Olympics for his own prestige in post communist Russia, which he did, the people deserve to feel a sense of national pride, and so do all participating athletes.
During all tension, there are two good stories to come out of the mire close to home. In the states, one athlete from Durango, CO left many speechless. Tracy Barnes sacrificed her spot on the Olympic team for twin biathlete, Lanny. Lanny fell ill during trials in Ridnaun, Italy, and was not able to have enough races to qualify. She missed three of the final four qualifying races, taking one of the five spots left on the team.
"She is my hero and this only shows true selflessness and the Olympic spirit. This has motivated me even more to not only represent my country but to represent her as well," Lanny told the AP.
And for more sister love--check out the three ladies representing Canada. Three sisters from Montreal were selected to represent their country's free style team and will competing against each other in moguls. So what is a scene at their dinner table look like? Do they trash talk, or offer each other encouragement? Their mother gave Justine, Maxime and Chloé Dufour-Lapointe solid advice.
Maxime, 24, told The New York Times: "Since we've been young, my mom was like, you will always be sisters. Love each other, push each other, [and] help each other."
Runner Wilma Rudolph was the first American woman to win three gold medals in the 1960 Olympics in Rome. She said never underestimate the human or Olympic spirit.
"Never underestimate the power of dreams and the influence of the human spirit. We are all the same in this notion: The potential for greatness lives within each of us."
This potential Rudolph mentioned exists under grave circumstances of corruption, greed, and terror. This spirit is alive in all of us, regardless of the news surrounding the 2014 Olympics. Sometimes you have to dig deeper to find the good stories.