The Answer to Life Questions
Can people of science be people of scripture? Did Noah take seven pairs or two pairs of animals with him onto the ark?
Bible scholar Hank Hanegraaff tackles these controversial subjects and more in The Creation Answer Book.
He's not the only scholar to take on the tough questions. Well-known and beloved evangelical preacher Billy Graham takes on hard-hitting questions in a digestible Q&A format in The Heaven Answer Book. Graham sheds light on topics such as: Will we grieve for lost loved ones when we are in heaven? How good do we have to be to get into heaven?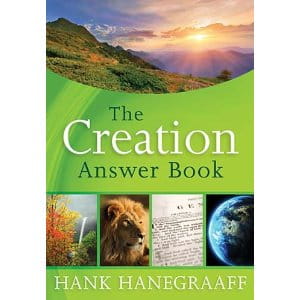 This is a taste of what you'll learn throughout the pages of these new releases by Thomas Nelson. Get ready to be challenged!
Excerpted and used by permission of Thomas Nelson. Introduction by Corine Gatti.