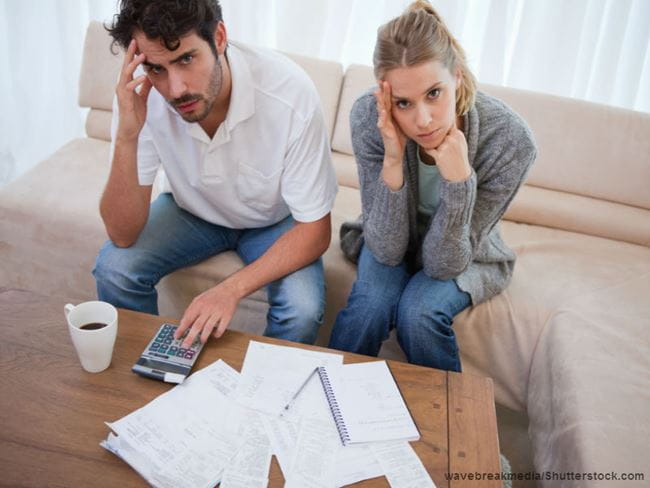 When it comes to the holidays, it's never too early to start planning. Gift buying can get expensive and if you're on a strict budget some purchases may seem very unlikely. Instead of getting into debt with credit cards or financing options, do the research and seek out ways you can make extra money. You'll find that there are a ton of ways you can make an extra buck. If you're proactive and start the money making process early, you'll be able to take advantage of the opportunities.
Sell Your Old Stuff: Make it a point to purge your stuff quarterly. You'll be surprised on the amount of stuff you don't use or need. However, instead of donating everything to Goodwill sell your stuff. There are a plentiful of apps such as LetGo, Ebay, Decluttr, Varage Sale or Carousell. These apps allow you to take pictures of the items and post them directly from the app. Also, interested parties will contact you through the app to set up purchasing. Craigslist is also a great way to sell items and is widely used. If you have books to sell use the Bookscouter app. With the app you can scan a book's barcode and compare the payout from various participating buyback companies. You'll fill out a little bit of information, but most of the buyback companies offer prepaid shipping labels. If you're a frequent Amazon user, check out the trading programs available for books and electronics. While Amazon doesn't pay cash for those items, they do offer Amazon credit that can be used for future Amazon purchases.


Sell Your Crafts: Are you a crafty person? Have you made a recent gift for a friend that got rave reviews? Sell your crafting skills on Etsy. Create an Etsy page and display pictures of past crafts you'd be willing to make and sell to potential buyers. You'll find that many people are willing to pay a pretty penny for customized gifts. If you're on social media, you can advertise your Etsy store for free – your friends will spread the word by sharing your page and the crafts you have up for grabs. Remember once you have a few happy customers, word of mouth spreads quickly. Selling crafts can be a lucrative side business.


Freelance: Are you a writer or designer? Companies like Freelancer, Elance and oDesk are great sites that offer an abundance of freelance jobs – and most of them pay from $50 to $500. Jobs are not only for writers these freelance jobs include translation, graphic design and marketing opportunities as well. If you do a fantastic job, a client could communicate with you directly and ask you to do future work for them – creating a regular source of extra money to be used for the holidays.


Tutor: You don't have to be a teacher, but if you consider yourself an expert within a field look into offering tutoring services. Tutor.com offers online tutoring that provides services to individuals in need of additional help. Remember tutoring doesn't necessarily mean just English, math or science – it can also mean foreign language, elective courses, or even computer skills. With the vast amount of classes that are offered in public schools and colleges, tutoring can be a great way to make some extra money and help others in the process.


Shopping Apps: Okay, so with shopping apps you do have to spend money in order to make money. However, odds are you're going to go grocery shopping on a regular basis – so why not make the most out of your shopping experience by saving a dollar or two along the way. With the Ibotta app, you can save money on items that you would normally purchase – such as bananas, bread, milk, eggs and much more. For each item that you purchase you'll receive money back. You can either opt to have the money transferred back to your bank account through PayPal or you can opt to receive a gift card instead.


Walmart also offers a saving program that's called the Walmart Savings Catcher. All you have to do is use the app to scan your Walmart receipt. They'll scan the ads of other local stores, around you, and they'll give you a digital gift card for the difference of cheaper prices on products you've already purchased. While you can only use the gift card at Walmart, odds are if you're shopping for holidays that you'll end up at Walmart at some point. Designate your savings for the holiday season and you'll have a head start.
These are just a few of the options anyone can use to make extra money for the holiday season. Keep in mind that saving money can take a few months, so it's important to get begin these tips as soon as possible. You'll find that these tips are very easy and will be a great source of extra cash!