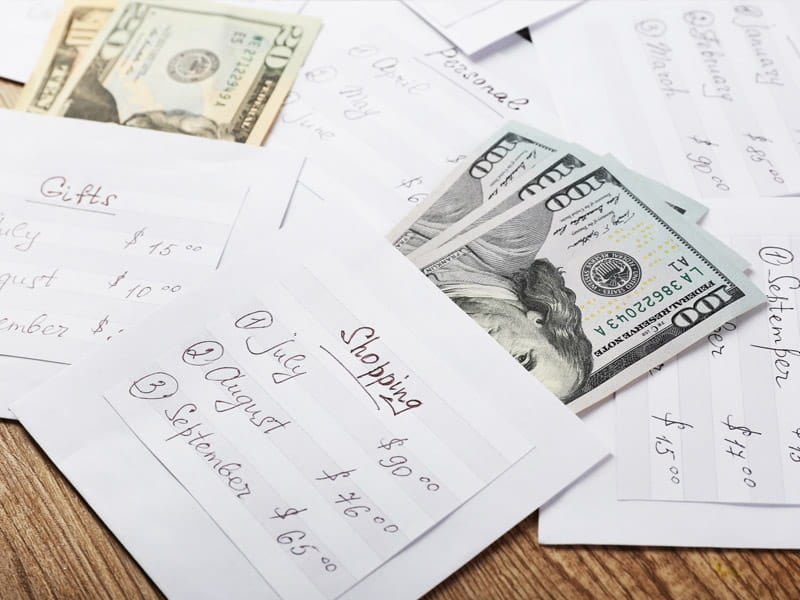 Managing your finances together in a serious relationship is more challenging than you think. It is important that you design a good money management strategy that benefits both you and your partner to avoid arguments and financial losses later. Your attitude and savings greatly affect the way you manage your finances. Although some partners share the burden of financial responsibilities happily, others may be reluctant to even discuss their monetary situation. Sit down and try to understand each other's approach to money, making mutual decisions for effective financial management.
After all, the financial decisions you make impact not just your relationship but your children as well. As a couple, you have to be prepared to deal with difficult situations, which may occur unexpectedly, such as medical emergencies, or loss of employment. Hence, you need to have a rainy day fund in place. Plus, you need to set aside money for your children's education, your house payment, and any other major expenses you have planned. It is virtually impossible for just one spouse or partner to control the finances in a smooth and streamlined manner, especially when there are multiple dependents.
To make things easier for you, here's a look at 10 keys to successfully manage finances in a marriage.
Everyone is different and so is our approach to spending and saving. Regardless of the money you make every year, there are a few basics of a good budgeting system. There are numerous things you should discuss with your partner for managing finances in a long-term relationship. Foremost among them is debt. You should disclose all debts and the monthly payments you make to your partner. Also, you will be saving money and building assets with your partner. Discuss how you both can work towards increasing your wealth as a couple.
Moreover, there is a chance that you have different spending and saving habits as compared to your partner. Discuss your strengths and weaknesses before creating a monthly budget to allocate responsibilities and tasks. For instance, can you pay bills as soon as you receive them or do you delay them until the last minute? Are you good at tracking expenses or your partner can maintain a spreadsheet to know how much you have spent in a month? Can you two work with a joint account without arguing? Does your job enable you to save on commuting and other expenses?
When you successfully determine the kind of lifestyle and financial management style, managing finances becomes easier. Set a limit and avoid spending more than this figure every month. When you are able to save enough and plan carefully, money management seems less challenging and a manageable task. You should be able to save enough for your retirement days, if you want to spend your later years of life without jeopardizing your relationship.
Investments and financial decisions you make throughout your life will have a huge impact on how your relationship survives during the final decades of your life. Do all or at least a small amount of paperwork together. Pay the bills on time. Taking care of your expenses efficiently and by prioritizing, you won't have to stress missing payments and whatnot. Plus, prioritizing everything will also keep your spending pattern in check.
While it's a great idea to share all expenses, allocate a certain amount of money that you can spend without asking or informing your partner. This way you will not get into any unwanted argument over hidden expenditure. By all means, maintain a joint account where you can save some money for entertainment and recreation. Shopping for the holidays or going anywhere for a vacation are two pretty big expensive. Make sure you use this account to spend for these things. Here are 10 tips to sharing finances in a long term relationship:
Adopt Practical Habits
Some couples argue endlessly to prove that a partner is less responsible and non-serious towards money matters. Instead of arguing, reflect on the spending pattern of your partner and take a look at how you are spending yourself. Observe who needs to cut down on doing un-necessary purchases and benefit from discounted deals or flash sales from trusted retailers.
Do not feel guilty to bring up money matters into everyday conversations. The more involved you become with your relationship, the easier it becomes to talk about financial matters. There is no point in hiding financial matters from your partner.
Compare Your Financial Strategies
Know about mutual interests and the things that you would like to do as a couple after moving in together. Compare your spending and saving strategies. Set goals to know how you should go about your financial management journey. Forgive past mistakes and focus on the future. Come up with a strategy to pay off debts and deal with money at any given moment. Learn about your partner's spending habits and help him/her make better decisions on how to adopt a financial lifestyle after you get married. This will set a solid financial foundation for your relationship.