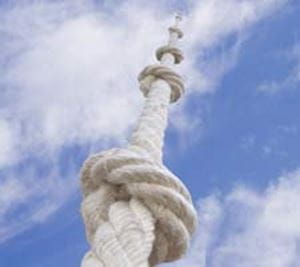 Excerpted with permission of New Leaf Publishing. Copyright © 1989, 1993, 2012 by David Shibley. This is revised and expanded from Heavens Heroes. All rights reserved. Printed in the United States of America.
With bold faith, obedience to God, and love for others, missionaries attempt great things for God. Great for God: Missionaries Who Changed the World shares the biographies of twenty three missionaries. Each chapter highlights the amazing truths of God's power at work through the lives of those willing to live for the applause of heaven. Their great accomplishments for God challenge believers to continue to "attempt great things for God. Expect great things from God," as William Carey once stated. It only takes one courageous life in Christ to bring hope to millions! It could be yours.
You can be great for God. You should be great for God. Our times beg you to be great for God. A call to greatness in no way contradicts the strong teachings of Scripture regarding humility and servanthood. It does require that our definitions of greatness and success be biblical. Jesus' view of greatness stands in polar antithesis to the world's view…Only servants can lead in His kingdom.
In this epochal era of world and church history, may you be great for God. May you advance His purposes in your time. A life that is great for God is a life that merits Jesus' approval. I pray…you live this day in light of That Day…and on That Day may you hear the words to be prized above life itself: "Well done, good and faithful servant" (Matt. 25:21, 23).
"God has placed in our trust a measure of time, a unique set of talents, and sufficient resources to carry out His will for each of our lives," said Bill Bright (founder of world's largest Christian ministry, Campus Crusade for Christ). "Our task as faithful stewards is to manage those blessings in order to bring maximum glory to His name." Today this ministry serves in 191 nations with 26,000 full time employees and more than 225,000 trained volunteers.
"How many there are…who imagine that because Jesus paid it all, they need pay nothing, forgetting that the prime objective of their salvation was that they should follow in the footsteps of Jesus Christ in bringing back a lost world to God," said Lottie Moon, legendary Baptist missionary to China. Lottie proposed a week of prayer for foreign missions and a special Christmas missions offering throughout Southern Baptist churches. The proposal was accepted, and since her death, the Lottie Moon Christmas Offering has brought in hundreds of millions of dollars yearly for missions.
While we are inspired by the greatness of these servants of Christ, it's important to remember that, like us, they were imperfect. Even the great prophet Elijah "was just as human as we are" (James 5:17). It should be comforting to realize that this collection includes both extroverts and introverts, Calvinists and Arminians, men and women…Also, be advised that greatness is a sure magnet for enemies. If you dare defy the status quo you will pay a price. It is probably true that the higher one rises the more polarizing he or she becomes. Great people are ardently loved and vehemently hated.
David Shibley is the founder of Global Advance, an organization devoted to encouragement, resources and training for "frontline shepherds" in destitute nations of the world. He has pastored churches in Arkansas, Oklahoma, and Texas and is the author of over 20 books. He has degrees from John Brown University, and Southwestern Baptist Theological Seminary. Buy Great for God and be inspired to serve.