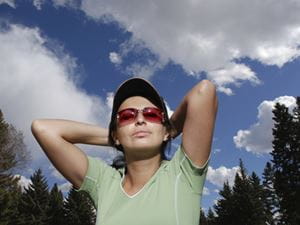 As we near the end of 2013, many of us will naturally reflect on the past year. It's easy to focus on the big things, either positive or negative, that happened (or didn't happen). Once a big promotion or dream job has manifested, it takes very little mental discipline to be excited or happy- it's easy to feel joy about something great once it's right in front of you. Most people, even the negative and cynical among us, can smile when they see a cute baby or a rainbow. Similarly, our mind will naturally lament and feel regret over all our unfulfilled desires and dreams ("Another New Year's Eve and I'm still single!" or "Still need to lose those 20 pounds!" are common complaints that I hear this time of the year, and that give people a license to feel sad).
While I think it's sometimes helpful to take inventory of what worked and what didn't this year, simply observing "what is" in your life is not what deliberate creation is all about. If you follow my writing, you know that I always stress that the only way to create the life of your dreams is from the inside out. What does this mean? My favorite analogy is that of the mirror. When you look in a mirror, you intuitively understand that the mirror is simply a reflection of who you are and what you are projecting. If you smile, the mirror automatically smiles. If you frown, it reflects a frowning image back. The mirror does not have its own agenda and does not have the ability to reflect back to you anything you are not already putting out there! Pretty easy to understand so far, right?
Now here's the ultimate secret: the entire Universe and Law of Attraction works in exactly the same way. What you are attracting into your life is a direct reflection of the energy patterns and belief systems that you innately hold. This is what the Buddha meant when he said that there is no "out there." And "when you control your mind, you control the world." These aren't figurative statements. "Out there" is literally a series of quantum probabilities that are manifesting as an exact, precise match to the own personal energy frequency you are emitting. We understand now, even from the latest developments in quantum physics, that the Universe is a holographic projection, or a literal mirror, that is creating and projecting back to you what you already believe about yourself and the world. Therefore,
A skeptic says, "I'll believe it when I see it."
A person who understands the laws of the Universe says, "I'll see it when I believe it."
Read those two statements again. They are not just a play on words; they're two fundamentally opposing philosophies on life.
Deliberate creation is not observing what is and being happy or sad as a result. Deliberate creation is creating what is. It requires focus. Concentration. Imagination. The former makes you a passive observer. The latter makes you an active creator.
Just as only a madman looks in a mirror, tries to shake it and manipulate it, and then gets angry that the reflection isn't shifting the way he wants, only someone who doesn't understand the laws of Universe tries in vain to manipulate outside events and people, takes uninspired action, and then doesn't understand why he's not getting closer to accomplishing his goal. A sane person understands that the primary shift has to occur within oneself and one's own energy vibration, then the reflection automatically changes (the Universe literally reflects back to you a different quantum reality which matches your new vibrational frequency. It doesn't have a choice in the matter, just as the mirror doesn't have a choice or agenda).
How does this analogy work in real life? Let's say you are focused on a thought or have an underlying belief pattern that goes like this "The world is unfair. Money is going to people it shouldn't go to. I'm working hard and yet I'm not getting my fair share!!" The Universe simply nods in agreement with you, and says, "You're right! Here is more evidence of that!" And then you, despite all your hard work and diligent efforts, can't seem to catch a break and don't get what you feel like you really deserve and have worked hard for. So then you go further, and in an attempt to feel better, blame some outside force- the government, the system, your lousy boss, an unsupportive partner, a weak economy, etc. for being the cause of your failure. Shaking and manipulating the mirror in an angry temper tantrum just doesn't work.
Now take another person living in the same world as you, not necessarily someone who is even that talented or brilliant, who has the following core belief system and daily thought patterns "Wow, I'm so lucky and blessed to have such an amazing life. I just keep having more fun and more great experiences! Everything just seems to work out for me!" The Universe simply nods in agreement with this person, and without judgment, delivers a reality to match. Now, if you're standing in a negative place, you may be saying to yourself, "Yeah right, who actually thinks like this? It's so delusional." But I guarantee you, the people that are getting everything they want, do think like this, at least more often than not. It's important to note that virtually everyone has some negative, unconscious belief systems or patterning which will show up in different ways in their life (that's why some people can have more wealth than they know what to do with, but still be struggling with a serious health problem, for example). But in general, people who are living extraordinary lives have very positive internal set points about themselves, the world, and their ability to create and enjoy what the world has to offer.
While it may seem unfair to you that people just keep getting more of who and what they are already know they are, in actuality, the law of attraction is the quite the fair friend. Ever present, steady, and consistent, it never fails to coordinate every big and small moment of your life in precise, minute detail to match your own set point. In fact, the current book I'm working on goes into much greater detail about the process by which this actually occurs, so stay tuned for more articles on that as we hit 2014.
But for now, just remember, You Have To Believe It To See It‼ So like a sane person, begin to make internal shifts in your own attitude and set points.
Until then, many blessings, happy holidays, and a fun New Year to you all!


Dr. Kulkarni is a licensed physician in New York City and has been an avid practioner of meditation, spirituality, and mind-body medicine for over 10 years. Learn more at Leveraging Thought.