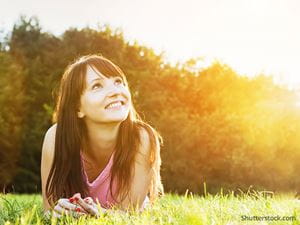 You've heard the idea that you make your own success. This is true. You do have a lot of power over your destiny. Yet, there is a caveat. You need to define what success means to you. What does your vision foretell? Is it a good marriage, job, health, spiritual insight, or making the next biggest deal?
We are missing something in the list, how about authenticity? Being authentic with yourself is needed if any success is going to happen. Dictionary.com defines authentic as being "genuine, real, veritable share of the sense of actuality and lack of falsehood or misrepresentation." Usually we are not real with what we want and who we really are. We hide under the misinformation of what success is supposed to look like. It varies by individual, and this is where the journey begins, as an independent thinker not as sheep. There is nothing wrong with setting goals like others. In fact it is encouraged. Yet, we compare our notes for goal making with other people, not goals set to our own rhythm in life. For example, if you're an adrenaline junkie, chasing down the next opportunity could lead to disappointment because there will be a need to for the next best thing. Perhaps, this worked for others, or it worked for you at first, but the cycle is burning you out, but you insist.
We need to change our standards of living. Living in the shadow of someone else's success is false. That standard worked for them, it might not be for you. "Quit judging yourself according to other people's definitions of success. Decide what is most important in your life — perhaps it is a successful career, or health and fitness. Then for each one, find a way to measure your progress that is meaningful to you," wrote leadership expert Teawna Pinard for the Huffington Post. Follow your passions. People who are successful follow their passions, if there are multiple desires, find one and master it consistently. Where do you start? You can start with what you already have. Use the talents you possess currently and use them as tools to build personal success. Life Hack reported: "Most people miss out on reaching their full potential because they never start. They are always preparing, planning and waiting for the best time to start. If I waited until I was ready, I would not have a coaching practice, a website, a blog, a workshop, etc. The stars rarely align and you will never be completely ready so just start now and adjust along the way."
Success doesn't mean making a ton of money. We know it is tied into success, but we need to change this narrative. Achievement can also mean you are in a field you love, and passionate about. It can be loving people and giving to others to help them reach max potential. Life-coach Tony Robins said the secret to success is not all about the bank account. It is about adding value to the world, he said in an insightful interview with Inc. Making money will not help a crumbling family or marriage. Time is just as valuable. You get what you put in. No time for relationships, and watch them die on the vine. "If you keep putting unbelievable quality in, when it's time for you to cash that spiritual, emotional, physical, financial, or business check, it ain't gonna bounce, because you've been making deposits, and you've got plenty to give," he said. Here is another thought to consider when readjusting the definition of success. Even if parts of your dream comes true, you made it. If it is an all-or-nothing theme, prepare for disappointment. A drummer once told me although he never played in a big-time band—he felt successful because he was doing music, which he loved, and was using his talent. Talk about perspective.
Focus on your strengths, and love yourself even more. There are people out there who will challenge you. You have to be your biggest fan--no one else will do it. When you lose focus on goals, you sink into a rut. Reject those hurtful words or damaging memories, even if you are afraid to move forward. "Dancing with Stars" contestant and "Shark Tank" star Robert Herjavec released the book You Don't Have to Be a Shark: Creating Your Own. He dedicated the book more towards people in sales, but made an interesting observation about selling yourself, knowing your audience (this can be  peers or yourself) and being confidence. He said in an interview with ABC News: "One thing I learned on 'Dancing with the Stars' is you have to know how to sell yourself and how people are judging you," he said. "Kym [fiancée] really taught me that. You've got to sell yourself to the audience. I asked Kym, 'How do you know when people can't dance?' And she said to me, 'It's in their eyes.' People that can't dance look like they're lost. Their eyes are everywhere. And that was me. It took awhile for me to understand that and sell myself to the audience. Before I teach you to sell, I have to teach you who to sell to. Understand your audience."
Being teachable and humble will also lay down the foundation of success, and keeps us thirsty for more knowledge. When we're not teachable we can't learn from our mistakes or from others. When this happens there is little growth. A "teachable and humble workers accept their errors--find ways to fix mistakes even if the consequences of their actions are not applauded. In short, mature men and women find that errors are part of life and accept the fact that they are responsible for their imperfect decisions and actions. They recognize that every gaffe can be a lesson unto itself and an opportunity for personal growth," Forbes contributor Alan Hall explained in an article on humility. Whether it is humility, authenticity, or redefining old beliefs regarding success--you now can redefine what success means in life. Don't allow someone else to create or outline what the future should be. Take back the future on your terms.