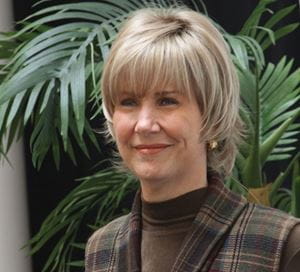 Do you believe that God can bring hope though tragedy? Are you feeling disappointed by people or by life itself? There is hope. Famed author, painter and world renowned disabilities advocate Joni Eareckson Tada shares can overcome disappointment, anger, and frustration. There is hope, the founder of Joni and Friends International says, even if we feel stung by grief, Jesus Christ is our anchor.
Tada suffered a spinal-cord injury at 17 from a diving accident, leaving her a quadriplegic, and made it a mission to make sense of pain through the eyes of God. With a soft voice and a powerful message, Tada found the strength to make a big splash.
Joni and Friends was created in 1979 and what followed was amazing. Tada has written books, taken her message on radio, through paintings and disability developed ministry courses at the university level.
"I learned early on in my disability that God doesn't like cancer. He doesn't like Down syndrome, multiple sclerosis …none of these things He likes. But he permits these things that He hates to accomplish something that He loves. And what He loves is that through the illness, or the disability that we have a chance to change. We have a chance to grow. We have a chance to see that there is more to this life than what we see around us, that there is a life to come. He hates the isolated incident of suffering. But He delights in how that incident fits into a bigger, broader mosaic."
Is there a plan B? No says Tada. There is only one plan. God's plan A is written in our earthly stories. How many of us thought we had more options? I can feel my heart sink with her tender explanation.
"I think for the believer, there is no plan B, says Tada at the National Religious Broadcasters convention in Nashville, TN. "There's no plan, C, D, or E, and [you] go down the alphabet. God has one plan and it's a plan A. Even through disappointments and through mistakes we make. Through detours or wrong turns, God is shaping [us] all towards a goal that has your best in mind."
Tada and Rose Publishing teamed up to give people nuggets of encouragement in a concise pamphlet. The points offer insight on dealing with anger towards God, suffering and disappointment such as Making Sense of Suffering, In Anger: Aim It in the Right Direction, and Where's My Miracle?
Tada asked the same question. Where was her miracle?
"I've been disappointed so many times with my health and disability and how it limits me. I can trust God even in the dark when there's no light and nothing make sense."
At the age of 63, Tada's organization fights against the disabled home and aboard. In many countries, babies born disabled are dumped in trash bins, or even worst, murdered. Closer to home, there is still stigma.
The cold fact is "Some people will think you're better off dead than being disabled," Tada, says. "There are still wrong attitudes towards the disabled in this country."
The prophet Isaiah 50:10 speaks about these dark times and the pain of a turbulent path. Tada reflects on this scripture during our conversation. This verse is her anchor and can be yours.
"Who among you fears the LORD and obeys the word of his servant? Let him who walks in the dark, who has no light, trust in the name of the LORD and rely on his God."