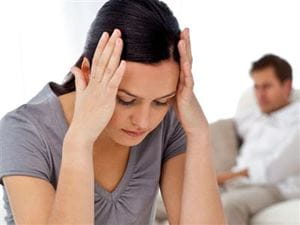 I think one of the greatest obstacles we grapple with is learning how to accept what is instead of moaning and groaning about what we don't have.
It's like we're sitting there one hand full of riches and the other hand open full of potential. But we don't see it. Nope. We're too focused on the fact that the other hand is empty and not filled yet.
"Why oh why is it not filled yet?," we ask.
It causes us to transform back into our 2-year-old selves, throwing punches to the air, crying out for all the things we deserve to have, but don't. Praying about how much we need it, how much better our lives would be with it. And there we are so focused on our poor, wounded souls that we neglect the jewels that fill us, surround us and already make us whole.
If you ever need to be reminded of that, check in with your nearest and dearest furry child. Notice how they seem utterly forgetful about all the mishaps you do. Analyze how a mere treat, a pet on the head or a cuddle could make them silly with joy. See how they seem to pass up the chance to moan about their loss sibling that you had to adopt them away from or the fact that they don't have a mate, kids or even anyone that even slightly resembles them. They just move on.
Accepting your situation can feel hard. It can be like welcoming an uninvited guest or settling for less.
But it's not.
Learning how to accept whatever you're going through and wherever you are is a gift.
It's about returning to a state of vulnerability in realizing you have less control over life than you think. And that is okay.
It's about loosening your grip over the outcome and opening your heart up to possibility instead of forced intention.
It's about seeing your life as a large red carpet unfolding in front of you instead of a predetermined path.
It's about releasing the rigidity of adulthood that sometimes tricks us into believing we know everything.
It's a lesson in gratitude for what you have instead of what you still haven't received.
It's a muscle being flexed to exercise resiliency.
It's a reminder that the events of your life ebbs and flows like waves. No matter what you're going through it will not always be this way.
More importantly, it's about relinquishing the need to know what's next. It's about continuing to relax and release when we feel the need to grasp on harder. It's about giving up our ego and just letting things be.
Acceptance isn't easy.
But if we let go into the wave of difficulty rather than force our way through it, we will find the ride much easier. And almost always it will take our breath away.
Make sure to follow Brandi-Ann Uyemura's Happy Haven blog!