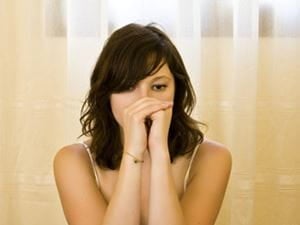 Donald E. Graham, Jr., Shows Readers How to Navigate Seasons of Change in New Book
My wife and I discussed the above topic during one of our recent talk-show segments and I felt compelled to write about it. It was a very engaging and thought provoking discussion about the importance of using prayer in conjunction with watching attentively. In fact, Jesus spoke very plainly about this subject to His disciples in Matthew 26:41, when He said, "Keep watching and praying that you may not enter into temptation... " He said this immediately after admonishing them earlier in the same chapter for not 'keeping watch' with Him while he was agonizing in prayer in the garden of Gethsemane.
I would like to stop right here and ask why are we often willing to pray but often unwilling to do the due diligence of watchful vigilance? I wonder if it is because we have become comfortable with the thought of serving an omniscient, omnipresent and omnipotent God, who is able to do all things. Perhaps we think that if we just have a little talk with Jesus, and tell Him all about our troubles, we can just sit back, kick up our feet and let Him handle everything for us. I would beg to differ. It is our responsibility to watch as well as pray because our adversary, the devil, prowls around like a roaring lion, seeking his next victim to devour. What it essentially boils down to is the fact that we are in a fight. I would submit to you that the worse type of fight to be involved in is one where you didn't even realize you were in a fight. As Christians we are engaged in spiritual warfare every single day.
Spiritual lethargy and complacency will cause you to become an easy target for a sneak attack. In boxing, it is not the punch that you see that causes the most damage... it is the punch you don't see that usually knocks you out. Just ask Manny Pacquiao! Even as a nation, we can see the consequences of not being vigilant. The terrorists that attacked our great nation on September 11th knew that they could not stand toe-to-toe and fight against the world's preeminent superpower. However, they realized that they could strike a deadly blow if we were not paying attention. So while our country was preoccupied with the sexual misconduct of President Bill Clinton and the ensuing impeachment process, we didn't even notice the terrorists who were planning an assault on our nation right up under our noses.
We witnessed last year in Newtown, Connecticut how someone who was dressed in full combat gear, armed with assault weaponry, was able to gain access to an elementary school and cause death and destruction. Well the same rule applies in this spiritual fight with the enemy. We fight against an enemy who comes to kill, steal, and destroy. We fight against an enemy who does not think twice about attacking our finances, our friends, and our family... as long as it ultimately results in our demise. That's why the apostle Paul tells us in 2 Corinthians 2:11 not to be ignorant of the enemy's devices. So yes, while praying is important, being watchful and mindful of your enemy is just as important.
I am not a big fan of Floyd Mayweather, but I do admire his talent and ability inside the ring. It is no wonder why he is considered by many to be 'pound-for-pound' one of the best boxers ever. In one of his recent fights he caught a lot of flak for knocking out one of his opponents while they weren't paying attention. Actually, the other fighter turned to say something to the referee for a split-second and Floyd proceeded to tag his chin. After watching the replay I was initially upset because it looked like he hit a defenseless opponent. Then I had to remember the most important rule in boxing. Once that bell rings you are supposed to come out with your hands up. Your opponent is not obligated to wait until you are absolutely, positively, one hundred percent sure you are ready to fight. The same is true concerning the devil. He specializes in waiting for an opportunity to attack you when you are most vulnerable, especially when you are not paying attention. That is why I believe Floyd Mayweather said it perfectly, "Protect yourself at all times." To that end, I implore you to watch as well as pray.


Donald E. Graham Jr. has been an ordained minister since 1997. He willingly proclaims the gospel with an unparalleled sense of drive and passion. Born in Brooklyn, New York, Minister Graham is also an anointed singer and songwriter who has had the privilege of recording with the likes of Queen Latifah, James Fortune, and Earnest Pugh.
He is also a contributing writer for Empower Magazine and The Cofield Report. Minister Graham, along with his wife Minister Precious Graham, co-host a weekly internet talk show entitled In His Name where they engage their listeners with a message of love, grace, and spiritual redemption while addressing the issues of everyday life. The Grahams currently reside in King of Prussia, PA, and serve as members of Enon Tabernacle Baptist Church in Philadelphia, PA under the leadership of Reverend Dr. Alyn E. Waller, Senior Pastor.
For more information about Donald E. Graham, Jr., visit:
www.ministerdonaldgrahamjr.com
.