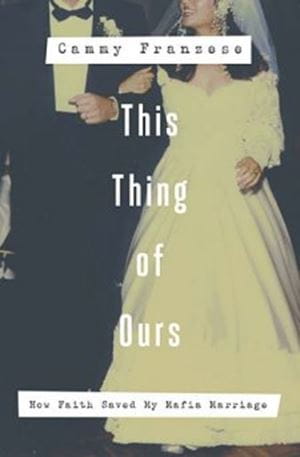 Many of us enjoy watching mobster classics like the Godfather or Goodfellas.
Beyond the Hollywood scripts, organized crime is not glamorous, and like the above mentioned films—there's no leaving "The Life" unless you die of natural causes or someone puts a bullet in your back.
When the prayer of a woman gets involved, not even "The Life" can thwart God's plan. Cammy Franzese knows. She's married to Michael Franzese ("The Yuppie Don"), an ex-high-ranking member of the Colombo crime family syndicate of New York. This devout Christian helped her husband become the first member of the mafia to publicly walk away from a life of crime.
After his second imprisonment for violating parole (racketeering charges), his new life began. Michael Franzese walked away from the syndicate. There's still a canopy of danger that exists. Michael currently has a contract on his life. The couple refuses government protection, trusting God all the way. Michael is now shepherding other mafia members who are looking to get out. Cammy talked recently with Beliefnet about her testimony in her new book, This Thing of Ours, released by Thomas Nelson.
Your mother was a strong prayer warrior. How did that influence you to stand with your husband?
Cammy: My mother was so strong in her faith and her beliefs. Her being that living example for me, instilling in me that life can be difficult and that God never promised everything was going to be lovely here. He promised that he will get you through it. He would be there with you. She said to be faithful and to be obedient to God's word. God is faithful. In her marriage divorce was not an option. So divorce was not an option for me either. I guess just growing up with that, I wanted to kind of honor God and kind of honor her.
Did you know that your husband was involved in the mafia?
Cammy: I had no idea. There were a few innuendoes, but they just went right over my head. As time went on, obviously, it became clear to me that there was something going on. I thought, 'Well, maybe he's colorful,' totally clueless as to what really organized crime meant and of all of the things that were involved with it. I really didn't know that until we were married. If you had the opportunity to talk to a wife whose husband was in organized crime, what would you say to her?
Cammy: Just going through this with Mike, seeing some of his friends and meeting some of the wives, just sort of seeing their life--a lot of them are in the dark. But if you live in New York it's hard to be in the dark about that kind of life because every single day it's in the newspapers--there's something in the newspaper about organized crime. I lived there shortly after we were first married and became curious. But I would encourage women in that life to pray for their husbands and pray for their husband's salvation and pray for them to get out. But it's so difficult when you're in it.
You are helping others leave that lifestyle…
Cammy: Michael spoke to a gentleman who is looking to get out of this life, sort of do what Michael did. Michael and me were talking and he asked me, 'what would you say or what advice would you give to this wife?' I said, "I would give her all the advice I could about praying to God to give them an outlet to leave where they are. You have to leave." Michael gets emails from men and women who are believers themselves and have family members in organized crime, asking for prayer and asking for advice. There is more than a handful that he communicates with.
Michael has a contract on his life and you both refused government protection, right?
Cammy: When this thing started I really didn't know the capacity of it. But I could not live my life in fear. I felt God gave me his peace and that he got me this far and [God] will continue to be there for [me] again as he did. Michael is adamant that God is protecting him. Michael tells me we have to have faith that God has a plan for us and that he's not going to let that happen. With all that said, I did for the most part. But even now, I have that fear in me even now sometimes when he travels back East [They live in California]. I get a little concerned and I worry for him, because I know he's going back there and there could be somebody who wants to make a name for themselves. Pretty much anyone who had a problem with Mike is in prison for the rest of their lives or died. But there's always that one person that could be out there looking to make a name for themselves. I know God has such an amazing plan for Mike that he won't let that happen. Mike said '…look, I'm not going to Brooklyn and have a pasta dinner where I shouldn't be.'
You were praying for your husband's salvation while he was jail, correct?
Michael was a new believer when he went to prison. I knew it was going to be tough for him, coming from the life he was in. Yeah, the whole church was praying for him. My mother was praying for him. My brothers were always praying for him—they were all young but involved in the church. Michael had a lot of people praying for him.
When did you realize that God had a bigger plan for your life?
Gosh. I just had to put my book on audio two weeks ago and sit there and read through the whole book. I had such a difficult time getting through it; you know I was overwhelming for me. There were so many pivotal moments in my life when God was so real and so revealing when I was at my lowest point. My mother always told me that God had a plan and a purpose for my life and mine and Michael's life together. I think the second time that Michael got arrested, because he got another four and half years. I was sitting at home in a little sunroom and praying. [And] God kind of revealed to me the future he had. He [God] was going to really use these next four years to really strengthen Michael's walk with him and when Michael came he would become a stronger man and a better Christian--a solider for God, and we will serve him in an amazing ministry. My mother once said to me 'Watch what God is going to do with Mike's life. He's going to speak to like millions.' I think it really hit me when I saw the change in my husband and how he started to be more faithful and rely more on God.
What would you like to achieve from writing this book?
People just don't value marriage anymore. When things get tough or they're not happy anymore, or he doesn't make me happy anymore or I'm not in love anymore--they get a divorce. I just want people to have hope and be encouraged. You know that you can get through it. As women we are strong and can instill that in our young daughters when they make commitments to their husbands and to their families. God will see you through it and he will honor you in the end if you're obedient to his word.
Read more on This Thing of Ours: How Faith Saved My Mafia Marriage here.