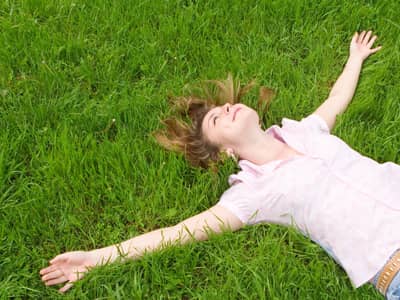 We all know what's wrong with our world, our nation, but … stop for a moment and consider: "What's right with our world today?" We asked several fascinating people. Their responses ranged from "chocolate" to "our hope in Jesus Christ." We believe you'll enjoy their thoughts.
1. Chocolate! Bestselling author Linda Howard, who writes "A Simple Life, a Childlike Faith" for Beliefnet, says one of the extraordinary things about the world today is … "Chocolate!" Howard is the author of Mothers Are People Too. ""Recently, medical experts stumbled on an amazing discovery. Chocolate is good for you. Its chemical elements unleash beneficial reactions that strengthen the heart and the brain. Leave out some of the cream and sugar of milk chocolate – and God has given us a heart and brain pill that makes life more pleasing. Few things draw men and women together like sitting hunched over a box of assorted chocolates. Nations agree on almost no subject, except the goodness of almond M&M's. As others debate the economy and political positions, I'm ready to debate the value and difference between Belgium and German chocolates."
2. Rising Global Literacy "There is much to be done in the worldwide war on illiteracy," writes Stephen Mansfield, author of Lincoln's Battle with God: A President's Struggle with Faith and What It Meant for America. "This is particularly true where governments use illiteracy as a tool of oppression and where religion mandates ignorance for a gender, a race or a tribe. However, global literacy is moving steadily in the right direction. The United Nations has reported that literacy worldwide has improved approximately 8 percent in the last 20 years. There is good news also in the fact that this rise has been greater for women—nearly 10 percent—than for men—about 6 percent. Women have historically lagged far behind men in literacy largely due to cultural values, religious restrictions, and poverty. Happily, this is changing. Overall, this global trend is something to celebrate – and encourage – as something going right in our world."
3. "So many things!" muses entertainment writer T.L. Stanley of the Los Angeles Times. "How about: 1) Emmanuelle Riva and Quvenzhane Wallis, the oldest and youngest actresses ever nominated for an Oscar, showing that creating breathtaking, heartbreaking, sensitive and intuitive art has no age limits? 2) For all its myriad faults, social media's ability to build community, spread insight, right wrongs, touch lives, make history. 3) 50 is the new 30, or at least I'm hoping that's true by 2014. 4) Cat joins game pieces race car, shoe, thimble, top hat, wheelbarrow, battleship and Scottie dog. Finally, pet parity on the Monopoly board! 5) Thin Mints! No, they are not healthy. And yes, they contain partially hydrogenated oils. But sometimes you just have to say, 'So what!?' 6) Young entrepreneurs don't wait until their golden years to start giving away their immense wealth, setting a tangible, caring example today for the next generation. 7) Warren Buffet -- truth teller. 8) Baby activism: kids, tweens and teens making their voices heard on subjects like photoshopping models in girl-targeted magazines and creating gender-neutral Easy Bake Ovens. It gives me hope for the future."
4. A wonderful eternity! " The comforting knowledge that so much better awaits us is one of the greatest things in today's world," says Bill Hargis, publisher of Christian Crusade Newspaper and son of late bestselling author and media pioneer Dr. Billy James Hargis. "I am reminded over and over again of my dad saying from the pulpit that the only hymn he didn't like was This is My Fathers World, that it was not God's world right now, but Satan's. I also find myself singing repeatedly the lyrics of the old hymn, This World is Not My Home, I'm Just Passing Through: 'Oh Lord, you know I have no friend like you. If Heaven's not my home then, Lord, what will I do? The angels beckon me from Heaven's open door, And I can't feel at home in this world anymore!'"
5. "Our lives are improving in an unprecedented number of ways," writes Dave Halliday, editor of Beliefnet Buzz. "With the news media fixated on the financial crises, sensational crimes, and the latest reality-TV divorce, it can seem like there is no good news out there." And yet, the evidence says good things are happening. Take U.S. crime rates, for instance. While 68 percent of us believe that crime rates are increasing, overall crime rates have actually decreased 71 percent in the past 20 years! And we can find these same good news trends almost everywhere we look: infant mortality rates have decreased dramatically while life expectancy rates are up worldwide, and every day, scientists are discovering new cures for diseases. In the last year, I have seen more good news stories through social media than ever before. My friends are sharing stories like Kyle's heart-warming Valedictorian speech , or this amazing story of a community of people coming together to save an orphanage . Good news is all around us. In order to see it, we may just have to tune out the mainstream media that is trying to convince us otherwise!"