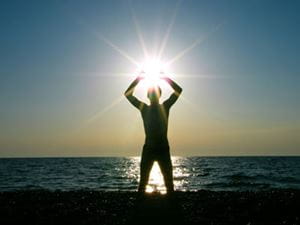 Security Guard Angel says,
"There's nothing to fear for I am here! Yeah, this world can one frightening place with what you see on TV or right in your face. I work out everyday, building both my mental and physical body so I can have the toughness to protect and defend the innocent beings like you. I literally have eyes on the back of my head... just about everywhere! I can view all situations from every corner to the tiniest dot. My earpiece goes off when a lie goes off and I even can sense when you need a hand."

Invocation to Security Guard Angel
"Security Guard Angel
You're so big and strong,
I'm really afraid to right a wrong or go out for too long.
You remind me of soldier,
Strong and mighty with a body built like a boulder.
I know your my eyes,
When others try to disguise."

Security Guard Foot Notes: You are safe to travel and go out. Do not allow negativity to breed in your mind. Whatever is causing you to be filled with worry you are asked to pray. No harm shall befall you. Don't let others make you feel powerless. Stand up for your rights.
Inspired by Joyce Keller's book Calling All Angels! 57 Ways to Invite an Angel into Your Life
Read Lisa Owens's blogs The Fae Way Come N' Play and Angel Directory.