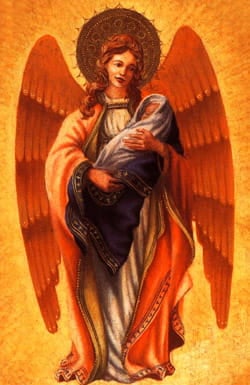 The Guardian Angel of Children
I honor the precious child within me. I nourish and cherish all new beginnings.
This angel can help you to protect the child within who longs to feel safe and loved, look after new beginnings, and honor what is young and fresh in your life.
Excerpted from "The Angel Oracle" published in the United States by St. Martin's Press, NYC. Text copyright © 
Ambika Wauters 
1995. Card illustrations copyright © Warren Maddill / MEIKLEJOHN 1995