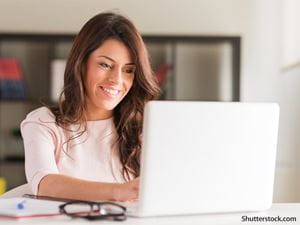 Learning in its true essence never stops at any time in our lives. It is a life-long process provided one is eager to know new things and always looks out for bringing positive changes in and around him/her.
Be it a sense of fulfillment, a matter of satisfaction or a feeling of pleasure that comes by educating others, learning never ceases to surprise you, enamor you and delight you. I believe learning and education are like a window at the end of a dark alleyway of ignorance through which you can get a clearer picture of the world and its functioning. More than that learning lets you know who you are, what you actually believe in, and what more can you do in your lifetime. The great philosopher Aristotle once famously said: "Education is an ornament in prosperity and a refuge in adversity."
Today, unlike yesteryears, internet has become a source of doing unimaginable things that can help you achieve inconceivable feats. Just one generation earlier no one had ever imagined what internet would eventually be capable of, now we are seeing something like that happening in front of our eyes. So if you delve deeper into it and use it properly, you can change your life, disentangle complexities, and make things a lot better than they are.
In view of this, I have attempted to bring certain online courses to you that are capable of bringing profound changes in your life:
Personality and its Transformations
Written by Dr. Jordan B. Peterson, this course makes you aware about the promising frontiers of psychology and how you can bring positive changes in your life. Personality and its transformations proved to be very important factors for the gradual rise of psychology in the twentieth century, which subsequently came to the forefront. This online course by Dr. Peterson is being considered as a unique experience by many people who took it up. As for the content of this course, it basically demarcates the beliefs of the noted twentieth century psychoanalytic thinkers – Sigmund Freud, Alfred Adler and Carl Jung. Having being existentialist, phenomenologist, and humanist as their core belief, these thinkers showed how religious and ritual thoughts brought about transformation of habit in the society. The course also educates you how some of the modern issues of motivation and information processing are affecting us. How do human beings operate in the world? What are their goals, their ends and means?
Technology and Imagination (MIT)
There are some educational institutions in the world that give you unforgettable recognition that last for your lifetime. Massachusetts Institute of Technology (MIT) is one such prestigious institution that gives a big impetus to your professional life. However, it has also designed a course that positively impacts your personal life. Using science, technology and society concentration, this course explores the relationship between tech innovation and creative faculty. It is a powerful course through which learners get to know about the historical developments in technology and some of the awesome minds behind great ideas.
The best part, the course will help them understand how technology stimulates imagination and vice-versa. The course educators also claim that it is indeed a fun way for pupils to fulfill their English requirement. The course not only focuses on the history of technology and science, it also throws light on literary & cultural theory and imaginative writing. The modules of this course include scientific instrumentation, utopianism, space travel, old romantic poems, and recent novels. You can get in touch with the educators of this course using interactive webinar software, which is also helping many learners across the world.
Maps of Meaning
This course again composed by Dr. Jordan B. Peterson can change your perspective to view the world. As per this course, a new interpretation is that the world is either a forum for action or a place of value where all things have meanings. These meanings being the result of social interaction cause action to take place. The expression 'the world as a place of things' is because of the existence of methods and theories of science. This course is based on the book Maps of Meaning: The Architecture of Belief. At the end of the course, you will understand mythology, interpretation of narrative and religion, and ideological identification in a unique way. It also tells you how individual choice plays a significant role in the maintenance,, transformation and destiny of social systems.
Duolingo For Language
An amazing language learning platform, Duolingo is basically a software and app that offers around 60 different courses across 23 languages. If you have a charm for learning new languages and becoming fluent for various dialects, Duolingo is for you. It is very handy tool for learning new vocabulary and getting familiar with different grammatical features. The examples and tips used are effective and fun at the same time. The Duolingo app is complete free and is available for iOS, Android, and Windows 8 and 10 platforms. It is so effective that it uses as many as 10,000 sentences. According to a report, it takes 34 hours of Duolingo to learn the equivalent of one semester of college. The spaced repetition strategy used in this course allows you to review the material at increasingly long intervals, which ensures that you wouldn't forget it and yet learn new things. The effectiveness of spaced repetition is also supported by research. The course is designed in the form of a game, where you get "sublevels" (lessons), "worlds" (units), trophies (when you finish a unit), points and players. This, I suppose, is the biggest advantage of Duolingo.
Personal and Family Financial Planning
This is yet another great course that intends to look into and take care of your family's financial health. It features many critical personal and financial management topics that help you make pragmatic decisions regarding finances. Since finance is the backbone of a family and your future happiness depends a lot on balancing and managing the current financial situation of your home. This course is being provided by the University of Florida with 8 weeks of study and 5-7 hours per week. You wouldn't have to choose between having a family and having a career; with the help of this course you can have both.
The above different courses will not just enrich you in material and monetary terms; they will also give you intellectual and spiritual satisfaction. These courses are surely the ones that take your learning to the next level and whatever you get after taking them; you will certainly become a better person.