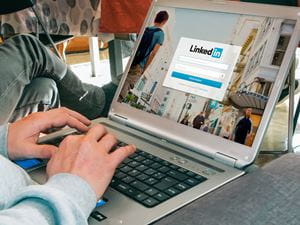 Diabluses/Shutterstock.com
Online education is more popular than ever, and students are taking advantage of the flexibility and tailored degree programs that online universities offer. If you're embarking on a virtual learning journey, make sure to add these 10 tools to your list. From productivity apps to equipment, workspace solutions to collaborative tools - they'll take your experience from good to great!
Headphones With Microphone
Although most computers have built-in speakers and microphones, you'll find it's much easier to communicate (and concentrate!) with a good pair of headphones. Look for "gamer" style headphones that will block some of the outside noise and include a directional microphone (key for picking up your sounds but not family in the background).
Webcam
Webcams have become essential for online education. They're usually built-in, but an external unit is often higher quality, so consider getting something separate. Webcams can be basic or loaded with bells and whistles, so do some research to find the features that are important to you - a power switch on the unit itself is an upgrade that makes it easy to leave your camera plugged in without worrying about unwanted streaming.
Sitting/Standing Desk
If you're able to set up a workstation at home, invest in tools that will make your space more comfortable and efficient. By alternating between sitting and standing, you'll increase blood flow to your brain and avoid aches and pains from prolonged inactivity. A small unit that can fold allows for flexibility and is portable if you decide to work elsewhere for the day!
Blue Light Glasses
Taking care of your health while spending hours online is essential. Blue-light blocking glasses are an easy way to protect your eyes while watching a lecture or reading through material.
Grab a pair at a local drugstore or from many online retailers. You can even ask your eye doctor if they'll add blue-light blocking to your prescription lenses!
Note-Taking App
A good note-taking app is key to virtual learning success. Many note-taking apps are designed for free-form use – combine images, record audio, and draw diagrams, all in one place! Juggling several courses at a time is easy with the built-in organization from these apps to keep everything neat and accessible. If you have a tablet, you can even use a stylus to write directly on the page! Check out Notability for Apple or OneNote for Windows; Evernote is also a popular choice for all platforms.
Zoom Pro
Upgrading to a paid version of video conferencing software, like Zoom Pro, will open the door for more purposeful study sessions. With a paid version, you and several classmates can interact online for unlimited hours and store your study session recordings in the cloud for review later. Collaboration is one of the best ways to reinforce class material and challenge each other to master the most difficult concepts.
Digital Planner
If all of your coursework is online, maybe your student planner should be, too! Try an app like myHomework to organize and schedule all of your due dates, project tasks, and course information. With syncing across multiple platforms, you'll feel ready to tackle each day with a to-do list in hand.
Calm Strips
Any student knows that classes (whether virtual or in-person) can feel overwhelming sometimes. Set yourself up for success by adding Calm Strips to your laptop, phone, or tablet. Small pieces of lightly textured vinyl, these strips provide visual and tactile calming sensations; the habit of engaging your senses for a moment of peace will help you devote more productive time and attention to your lessons.
WiFi Hotspot
Did you know that most smartphones have a mobile hotspot feature? If you're out and about, use your phone to broadcast a WiFi signal so that your laptop can get online. Check with your carrier to see what your hotspot limits are every month, but this is a great option for occasional studying at the park! If your phone doesn't have this feature, investing in a separate mobile hotspot is worth it if relaxing away from home helps spur your productivity.
Task Timer App
Virtual learning often means spending all day working online – you look up and realize it's been hours since your last break! Using a task timer app will help you focus for shorter bursts on one task at a time, with reminders to take stretch breaks every hour. By committing your attention to specific tasks, you'll actually be more productive and feel energized throughout the day. Try RescueTime to see what your current habits are and to make a plan for improvement.
Online learning offers many options to fit education into your work and lifestyle needs. Make the most