When most people hear the phrase "high school dropout," they picture someone who is lazy and unsuccessful. They imagine a person who, at the age of 40, is still flipping burgers at McDonald's because that is the only job they can find. They imagine a woman who became a teen mother, was trapped in an unhappy or unhealthy relationship and now constantly fights with her boyfriend in a rundown apartment. These stereotypes may seem cruel, but in today's world, the overwhelming majority of high school drop outs struggle to find work later in life and regret not having finished school. As with everything, however, there are exceptions to that rule. Throughout history, there have been people who managed to exceed everyone's expectations without much formal education or any at all. In fact, there are a number of famous men and women who managed to become wildly successful without ever finishing high school. These people went on to become authors, inventors, entrepreneurs and celebrities. They may not have had much in the way of education, but they dragged themselves up by their bootstraps and carved out their own place in the world. It was not easy, but these six high school dropouts made it big.
---
Walt Disney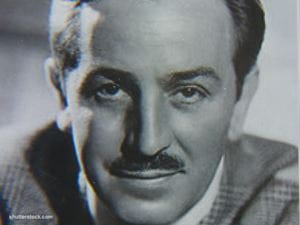 Walt Disney has become one of the best known names in America. He was the mastermind behind arguable the most beloved movie studio in the world and the creator of one of the best known theme parks on Earth. Disney has become a household name and is known as having been a master of his craft. That said, he never actually graduated from high school. He was enrolled at McKinley High School in Chicago, but he forged the date of birth on his birth certificate in order to join WWI. He became an ambulance driver in September 1918 and was shipped to France. He did not arrive, however, until after the armistice had been signed. He remained overseas until October 1919 and founded the now-massive Walt Disney Company in October 1923. Five years later, Mickey Mouse first appeared in "Steamboat Willie," and "Snow White and the Seven Dwarfs" was released in December 1937. The movie was mocked during its production, but it went on to become the most successful film of 1938 marking the beginning of the reign of the Mouse.
---
---
Thomas Edison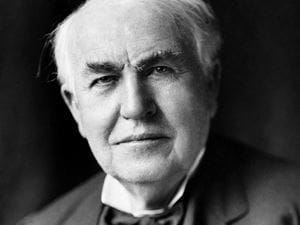 Public Domain
Thomas Edison has been described as America's greatest inventor. He was the mind behind the phonograph, motion picture camera and, most famously, the modern lightbulb. This famous innovator, however, never held a degree to his name. In fact, he only attended school for a few months. He instead received much of his education from his mother and the books he read. That did not stop him from going on to hold 1,093 patents in a variety of fields or from creating the famous Menlo Park laboratory, the first industrial laboratory concerned with creating knowledge and controlling its application. It was in Menlo Park that Edison achieved his most famous successes. His improvement of the telephone and telephone wires was used until the 1980s, the unprecedented creation of the phonograph made him a cross between a celebrity and a sorcerer in the public eye and the electric lightbulb, of course, revolutionized the world.
---
Simon Cowell

MarvinHumesMad/WikiCommons
When it comes to entertaining meanness, Englishman Simon Cowell is usually the face people today picture. He started out working with EMI Music Publishing and formed Fanfare Records after leaving EMI in 1983. He worked with several groups and singers who topped the U.K. charts before shifting to working in television. It was here that Cowell was catapulted into fame. The English television personality and judge became a superstar while working as a judge on "Pop Idol" and "American Idol" where he became known for his sarcastic, harsh but wildly entertaining cracks at contestants' singing abilities. He remained controversial for years as some people felt he was out of line while others were more interested in hearing what sort of creative insult he would wield next. He would go on to act as a judge on several other shows, and he remains one of the best known celebrity judges on TV to this day despite having left high school after taking his O levels.
---
---
Peter Jennings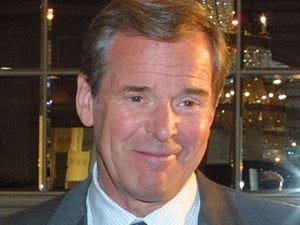 Peabody Awards/Flickr.com
From 1983 until 2005, Peter Jennings was the sole anchor of ABC World News Tonight. No one, however, would have expected him to go that far in life. He struggled academically for years and dropped out after failing his sophomore year of high school. He moved to the United States from Canada in 1964 after covering the Democratic National Convention. In 1965, ABC made Jennings the anchor for a 15 minute nightly newscast in an effort to attract younger viewers. After struggling for three years with his lack of knowledge about American affairs and culture, he quit to become a foreign correspondent. He spent years covering the situation in the Middle East before returning to the U.S in 1974. Nine years later, he became the sole anchor of ABC and was praised for his marathon coverage during disasters including the explosion of the Space Shuttle Challenger, the beginning of the Gulf War and the September 11 attacks.
---
David Murdock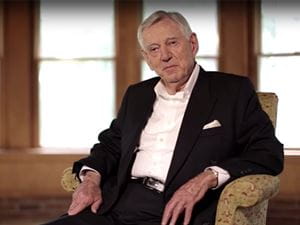 Dole Europe GmbH/Youtube.com
David Murdock was born in April 1923. He grew up in Ohio and dropped out of high school in 9th grade. In 1943, he was drafted by the United States Army to fight in World War II. After returning from the war, he relocated to Detroit, but he found himself destitute and homeless. A chance encounter with a Good Samaritan, however, gave him a chance to reinvent himself. He got a $1,200 loan that he used to purchase a closing diner. Murdock successfully flipped it for a $700 profit less than a year later. This would be the first of his successful flips. The most famous of his acquisitions is arguably his takeover of Hawaiian Castle & Cookie, the owner of Dole Food Company. He further developed Castle & Cookie's real estate profile and successfully turned Dole into the world's largest producer of fruits and vegetables.
---
---
Richard Branson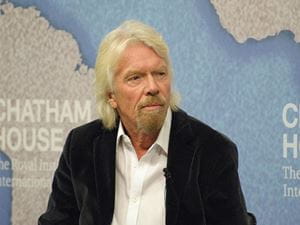 Chatham House/Flickr.com
Richard Branson dropped out of high school at the age of 16. On his last day of school, his headmaster told him he would either end up in prison or become a millionaire. Branson successfully achieved the latter through his entrepreneurship. He launched a number of entities including Virgin Records, the company that ended up signing the Rolling Stones and Paula Abdul; Virgin Atlantic airways and Virgin Cargo; Virgin Mobile and began working in the newly created space tourism field with Virgin Galactic in the hopes of taking passengers into suborbital space and later outer space. He was knighted by Queen Elizabeth II in a ceremony at Buckingham Palace for his "services to entrepreneurship." He was also named one of TIME magazine's list of the 100 Most Influential People in the World in 2007, and Forbes estimated that he had a net worth of over $5 billion USD in June 2018.
---
Dropping out of high school is never a good idea. In today's world, failing to complete high school leads to greatly reduced job opportunities and, for the vast majority of people, many regrets later in life. That said, not every high school dropout is doomed to failure. Some of the most famous men in the world made their way without a diploma. They were at a disadvantage, but they managed to overcome it. They worked hard and committed themselves whole heartedly to their path. In the end, it was their work ethic and determination that made the difference, not their degrees.