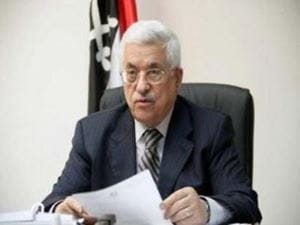 President of the Palestinian National Authority Mahmoud Abbas said that the US has not been clear on whether they will reject Palestine UN bid to become a state in September based on the pre-1967 lines.
A report from the Jerusalem Post indicated that the PA has heard opposition from mediators, but not from the administration. If Palestine receives enough votes to be recognized by the UN as a state in the fall, it's expected that the US will veto it in the Security Council.
Abbas said the threats only were issued from mediators, not Washington. "We heard about their opposition through mediators," said Abbas, who took office in 2005.
"The leadership hasn't received a clear American rejection of the idea to go to the UN. We don't want a clash with America. We want to coordinate our positions with the world, including the US."
Abbas told the Palestinian Central Council that he was seeking legal advice on the statehood initiative on Wednesday. "We have 122 countries that recognize the state of Palestine on the 1967 borders. We want to rally support so that our leadership and seek the advice of everyone."
Abbas said that he wants to live peacefully beside Israel, but will not recognize it as a Jewish state.
He made that public during a speech in Ramallah in 2009. "A Jewish state, what is that supposed to mean? You can call yourselves as you like, but I don't accept it and I say so publicly."
Abbas said that the bid for statehood was not unilateral as the US and Israel have indicated. "We want to complain to 193 countries. This is not unilateralism.Israel's theft of land, settlements and siege are unilateral acts.Israelis violating the signed agreements with the Palestinians."