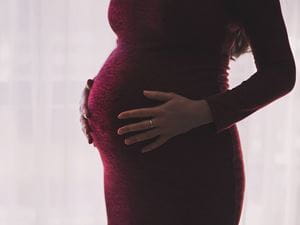 pixabay.com
Clergy and representatives of various religious and spiritual traditions were invited to participate in a focus group on Wednesday, May 10th, 2017. This event was facilitated by Dr. John K Graham, M.D., D. Min., President / CEO of Institute of Spirituality and Health at the Texas Medical Center in Houston, Texas. Participants were from various Christian denominations, Zen Buddhism, Hinduism, Judaism and Islam. Anjana Chatterjee and Dr. Deepak Kotecha discussed Hinduism's view on infertility.
Dr. Stephen C. Collins and Dr. Lydia Dugdale, from Yale School of Medicine, have undertaken a study of Clergy Counseling and the Experience of Infertility. Dr. Collins MD, PhD is from Department of Obstetrics, Gynecology and Reproductive Sciences and Dr. Dugdale, MD is from Department of Internal Medicine and Program for Biomedical Ethics. The aim of the study is to better understand how clergy counsel their infertile congregants to allow for better medical care of infertility in a religiously sensitive manner. The following are some key points from the focus group.
Hinduism, being a pluralistic belief system, allows for varied responses. However, sanctity of life is a key principle in Hinduism along with karma. In traditional Hindu belief, having children is viewed as one of the most important aspects of marriage. Conception is seen as a Divine act.
Infertility is sometimes seen as a result of karmic factor and women often go through social, psychological and physical sufferings in varied degrees due to it. Infertility is understandably very difficult to live within day-to-day life. In addition to pride, joy and self-esteem or self-worth, there can be expectations and pressure from family or society, especially in Hinduism. It is almost equally difficult to deal with emotionally by both parents, but the familial and social stigmata in Hinduism are higher for the female, even in modern times.
There are legitimate medical conditions in either parent that could be a possible cause. Emotional and mental factors, such as excessive pressure from family or social status for example, could also be a contributing cause. Or, it simply may be brought about by nature, being both divine and karmic. Once medical and emotional contributors are mitigated, persistent sterility is viewed by Hinduism as karmic or divine. Hinduism understands and accepts divine and karmic influence in all aspects of life.
There are some common ways infertility issue is dealt by Hindus.
It is popular to worship in temples to receive blessings for removing infertility in women/couples. We find from ancient literature that childless couples, be it Sages or Kings, resorted to praying and doing Tapasya to overcome conditions of infertility. For example, Maharaja Harischandra on the advice of Narada prays to Varuna for a son. Below are few temples:
Maa Simsa Temple in Himachal Pradesh
Devi Kamahkya in Assam
Lord Muruga in Chennimalai
Religious rituals for neutralizing negative karmic factors, like Putrakameshti Yagna, also might be undertaken, but is mainly by the wealthy as this is expensive. As an example, King Dashrath performed Putrakameshti Yagna in ancient times (Ramayana) and the same Yagna was performed in recent times during 1992 in Kerala.
Ayurveda, the Indian traditional medicine system, defines infertility as a medical condition for which various treatments are prescribed, and these are available through many Ayurvedic clinics across the world.
Hinduism accepts scientific methods for assistive reproductive technologies. Infertility treatments are acceptable usually within certain guidelines, most important being the sperm is from either the husband or a close relative. Similarly, in vitro fertilization may be considered acceptable if the sperm and egg are preferably not donated. However, modern Hindus might be more open to anonymous donors.
Even though surrogacy is seen as a medical treatment, Hindus do not use it commonly as an option to treat infertility. If used, it is more likely to be used within the family circle rather than using an outsider.
Infertility, both as a condition and as diagnosis, needs to be explored in-depth, in that the underlying cause should be attempted to be understood as much as possible. Having understood a cause would lead us closer to resolution. Hopefully, Hindus will continue to explore more about the causes and find solutions that are relevant to them for current times.