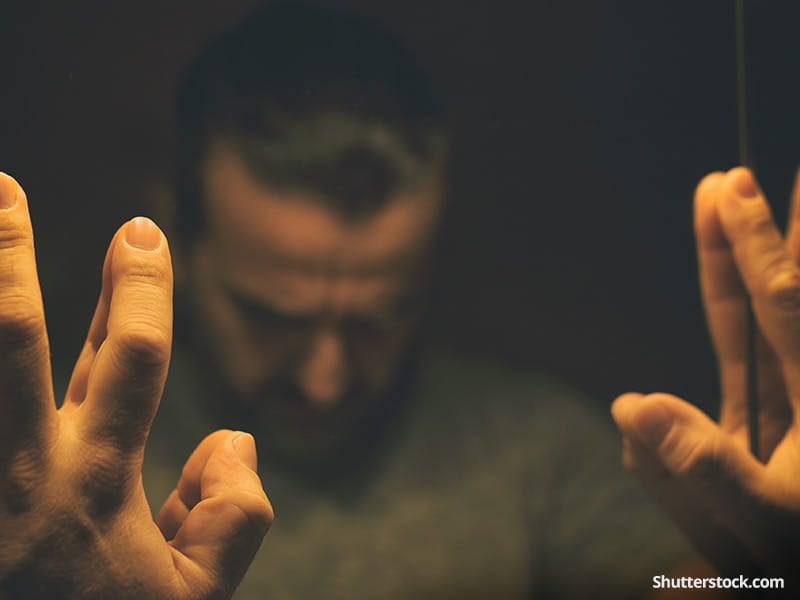 People all around the world struggle with mental illnesses such as anxiety and depression, and Christians are not exempt from going through these experiences. Many who struggle with suicidal thoughts feel that they are completely alone, but the truth is that it is much more common than most are aware of. It's something that people have been battling against since the beginning of time, including the Bible. The Bible speaks about suicide on several occasions.
Suicide in the Bible
The Bible mentions six specific people who committed suicide: Abimelech, Saul, Saul's armor-bearer, Ahithophel, Zimri, and Judas. Five of these men were noted for their wickedness, the exception being is Saul's armor-bearer. Nothing was said of his character.
Armor-bearer to Saul – Out of hopelessness and terror after seeing that Saul was dead, this assistant to the king impulsively took his life as well. (1 Sam. 31:5)
King Saul – Because of defeat by the enemy and great fear after being wounded, Saul chose to end his life, rather than face abuse by his captors. When his armor-bearer refused to kill him at his request, he took his own life by falling on his sword. (1 Sam. 31:3-5)
Abimelech – This king over Israel was ruthless and cruel. His evil knew no limits, and after killing many people, and even taking the lives of 69 of his 70 half-brothers, God allowed one woman to stop him. After she dropped a millstone on his head, he was so injured that his pride led him to take his own life. So that no one could "say a woman killed him." (Judges 9:50-55)
Ahithophel – As a one-time close companion of David, and grandfather of Bathsheba, Ahithophel eventually took up the cause of Absalom's rise against him. But when he noticed that his advice had not been taken to lead to final defeat over David's army, out of possible fear, rejection, or complete hopelessness, he chose to go home, "put his house in order, and then hanged himself." (2 Samuel 17:23)
Zimri – As an evil king of Israel and facing utter defeat, Zimri saw no way out, except to take his own life. He set the palace on fire and died in it, rather than choose to face his enemy. (1 Kings 16:15-20)
Judas – In great despair and guilt after betraying Christ, the burden Judas carried led him to choose suicide. His story is probably the most well-known account in the Bible on the tragedy of suicide. He was Jesus' own disciple, he walked with him, he was close to him, but yet he still didn't "know" him. And instead of repenting and seeking forgiveness after betraying Christ, he allowed the great burden of sin to lead him to this terrible end. (Matt. 27:3-4)
Some consider Samson's death an instance of suicide, because he knew his actions would lead to his death (Judges 16:26–31), but Samson's goal was to kill Philistines, not himself.
The Bible views suicide as equal to murder, because it is considered self-murder. God is the only one who is to decide when and how a person should die, because He is the giver of life. We should say with the psalmist, "My times are in your hands" (Psalm 31:15). No one should try and take their life because it is an attempt to take over His role.
Some people in scripture felt deep pain in life. Solomon, in his pursuit of happiness, reached the point where he "hated life" (Ecclesiastes 2:17). Elijah was fearful and depressed and yearned for death (1 Kings 19:4), and Jonah was so angry at God that he wished to die (Jonah 4:8). Even the apostle Paul and his missionary companions at one point "were under great pressure, far beyond our ability to endure, so that we despaired of life itself" (2 Corinthians 1:8).
However, none of these men committed suicide. Solomon learned to "fear God and keep His commandments, for this is the duty of all mankind" (Ecclesiastes 12:13). Elijah was comforted by an angel, allowed to rest, and given a new commission. Jonah received admonition and rebuke from God. Paul learned that, although the pressure he faced was beyond his ability to endure, the Lord can bear all things: "This happened that we might not rely on ourselves but on God, who raises the dead" (2 Corinthians 1:9).
Hope From the Bible
The stories of suicide in the Bible are heartbreaking, because they all have one thing in common: their lives did not have to end that way. God reminds us story after story that He is full of hope, and has something planned for our lives. He will never waste the pain we struggle through in this life, but He will turn it around for good somehow and use it to strengthen us and to help others.