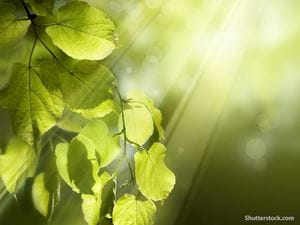 You've heard the phrase "reap what you sow" in movies, song lyrics, in speeches, and used in daily dialogue. But, where did it originate? Is the popular phrase paraphrasing the theory of karma? Is the saying biblical? Do we really reap what we sow?
Let's not waste anymore time and let's dive into the history behind this commonly used saying.
Where does the phrase come from?
The sentiment comes from the New Testament of the Bible, Galatians 6:7-8. "Don't be misled – you cannot mock the justice of God. You will always harvest what you plant. Those who live only to satisfy their own sinful nature will harvest decay and death from that sinful nature. But those who live to please the Spirit will harvest everlasting life from the Spirit."
Ultimately, you get what you deserve based on the time, talent and energy that you put into something. This is true on many fronts – your career, relationships, and even simple house tasks. You will face the consequences of your actions because the outcome is dependent upon your own actions. Here's where lines have crossed – there is confusion between karma and the biblical phrase.
Is karma the same as you reap what you sow?
No. Karma is a belief that good and bad experiences in life are the cumulative result of deeds done in both the current and past lives. The word karma is a Sanskrit word that translates into action. It is a key concept in Eastern religions that include Hinduism and Buddhism. Furthermore, the idea of karma is supposed to help others make sense of certain situations and help rationalize the cycles of life and death. All in all, at a surface level, karma is a bridge between good and bad results.
On the other hand, sowing and reaping in a Christian's life relate to the faith in the Kingdom of God. In Hebrew, sow means "to conceive, to bear, or to yield," and to reap means "to harvest." Christians believe in redemption and follow a God that never leaves their side. In Matthew 5:45 the Bible states, "God gives his sunlight to both the evil and the good, and He sends rain on the just and the unjust alike."
Jesus forgives us for our sins and does not keep a tallied list of our sins. Christians are called to forgive those that trespassed against them and not lead a life into temptation, but they ask God to deliver them from evil. This solidifies that reaping what you sow aligns with the belief that you will be forgiven for your sins, if you forgive others and act justly. Therefore, karma vs reaping what you sow is not at all the same. Reaping and sowing are basically blessings and consequences.
The big question the majority of people wonder, both Christians and non-Christians, is do we really reap what we sow?
Non-believers will have an opposing answer; however, Christians believe that you do reap what you sow. In Christianity, sowing means choosing to obey the rules and regulations in place in order to create safe boundaries. It's as simple as don't drink and drive or don't say hurtful things to others. By sowing, you are living your life according to the Word of God and abiding by the things He has asked his children to do.
The message behind reaping what you sow can be found in several instances in the Bible.
John 4:34: "My food," said Jesus, "is to do the will of him who sent me and to finish his work."
This is a reminder that there is joy in doing what God has called on us to do and that joy is not dependent on the harvest. There is joy within the action of being constructive and not necessarily on the material items which are produced.
Psalm 126:5: "Those who sow with tears will reap with songs of joy."
Again, this is a cue that God has the power to bring joy out of the most tragic situations. An individual that loses a loved one can still find hope and blessings by reflecting on the time they spent with the deceased.
2 Corinthians 5:10: "For we must all appear before the judgment seat of Christ, so that each of us may receive what is due us for the things done while in the body, whether good or bad."
Reaping and sowing are biblical terms; therefore, Christians should not mock God by disregarding belief in the truth – and thinking that somehow, they would be an exception to God's laws. At the end of life, Christians will be required to appear before the judgment seat of Christ and our obedience will be assessed.
In conclusion, there are two instances in the Bible that sum things up. Matthew 13:23 provides a deeper biblical meaning to the concept. "The one on whom seed was sown on the good soil, this is the man who hears the word and understands it; who indeed bears fruit and brings forth, some a hundredfold, some sixty, and some thirty." We allow God's Word to produce good things in us and those results multiply – sometimes it takes a longer time and in other instances we don't initially see the positive results.
On the negative side, but still within the idea of reaping what you sow lies in the prophet that Hosea describes. Hosea 8:7 says, "They sow the wind and reap the whirlwind. The stalk has no head; it will produce no flour. Were it to yield grain, foreigners would swallow it up." All in all, those who choose to sow seeds of wickedness will not produce abundance.
Now that you better understand the reap what you sow meaning, will you change your habits? Do you need to adjust the way you view karma vs the idea of reaping what you sow? How can you live a more faithful life?