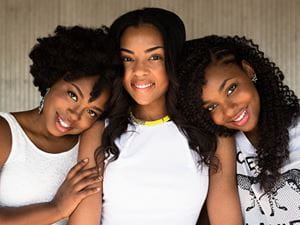 Pixabay.com
We have a problem within the Christian culture. We are afraid to talk to each other about difficult topics out of fear of hurting each other. We don't ask question, dive deep into challenging subjects, or discuss real problems our brothers and sisters in Christ are facing.
Instead, we pat things over with fluffy language designed to avoid getting to the real issues.
When it comes to race, many Christians shy away from the topic. You have probably heard, or maybe have even said, something like "God doesn't see color" to others as a way to try and show solidarity. This phrase is heard a lot in Christian circles, specifically from white people trying to bandage up the hateful actions that have been taken against people of color. While the intent of the phrase is to try and create unity and equality, it truly fails to do this.
God isn't colorblind.
God knows and loves all Christians of different ethnicities and colors. He sees the shade of their skin and believes this is a part of His beautiful creation. To say that God doesn't see color is implying that God isn't acknowledging a person for who they are or the struggles they have been through involving racism.
Diversity Matters to God
God took great care in making each of us. Psalm 139:14 says "I praise you because I am fearfully and wonderfully made; your works are wonderful, I know that full well." We were all made in his image, and nothing about this is a mistake. God wanted us each to be different and unique in our own way and intentionally chose traits for you. The smallest details about us matter to God, including our race.
God sees each person as a work of art, and doesn't use race to divide His children. God does not discriminate based on outward appearance. Race, eye color, height, weight, social status and fashion choices cannot qualify or disqualify us for more or less of His love and grace. He wanted us to each be unique because He has specific plans for each of our lives. He purposefully made us diverse and loves the little things that make us who we are.
Seeing Race Like God Does
When we choose to think about race the way God does, it changes how we see our fellow humans. The Bible reports several accounts of Jesus seeking out those who had been deemed "less than" by society, and providing love, service and aid. For example, Jesus speaks to a Samaritan woman in John 4 who most wouldn't have. To Jesus, He saw someone struggling that needed a relationship with God. He understood her reality, someone that was hurting and in need, and He acknowledged her pain. He accepted her and come to where she was.
Christians everywhere can do this, too. We can look at people of color and acknowledge their realities. The true pain they feel when society treats them as less-than, and work to start conversations for change. This starts by acknowledging that you might have attitudes, beliefs and behaviors that are not reflecting Jesus Christ, and asking Him for help in growing to be more like Him.
God celebrates our diversity, but understands that makes each of our realities different from each other.
As Christians, we should be accepting people for who they are and coming to meet them wherever they are at in life. We should be more vocal about acknowledging racism in the world today and how it is very real in lives of people of ethnicity. Doing so should not make us controversial, because Christians are called to stand up against injustice no matter where it's from or what it looks like.
Instead of saying that "God doesn't see color" we should be asking our fellow Christians of color how we can help. Don't be afraid to ask about the struggles they have been through, gain knowledge on the topic of racism, and seek to create positive change. We should feel comfortable to speak up for our fellow children of God, acknowledge the pain they have gone through, and work towards creating a more accepting society. God sees that they are a person of color and understands how that can effect their lives differently. We should, too.