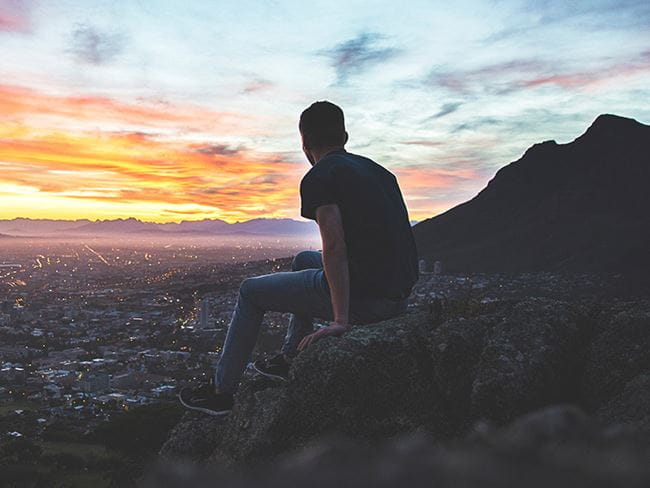 Unsplash
When bad situations happen in our lives, it is common to find a source to blame. It is the general response when things don't go our way. When we blame God for tragic situations, the typical thought is that God could have prevented a situation from occurring and that He was wrong for allowing that particular outcome. Since the situation didn't go the way we believed it should have, God is to blame. These thoughts typically come up when death, calamity and loss occur. Why did God not avert the situation? How could a negative outcome be God's Will?
You may think it's ok to blame God. Scripture reminds us that God is responsible for all the things that occur in our lives. Isaiah 45:7 says, "I form the light and create darkness, I bring prosperity and create disaster; I, the LORD, do all these things." In Isaiah 46:9-11, it continues, "Remember the former things, those of long ago; I am God, and there is no other; I am God, and there is none like me… I say, 'My purpose will stand, and I will do all that I please.'…What I have said, that I will bring about; what I have planned, that I will do." Since God takes responsibility for everything that takes place in our world, is it really wrong to blame Him when calamity or sorrow hits us?
We must look at the definition of blame, which means "to find fault with." If we blame God, we are no longer acknowledging the sovereignty of God. When we blame our Heavenly Father for things, it implies that God messed up and that we can find fault in Him. We also become the judge and jury, placing judgment on God. Blaming God separates us from Him, and this is a sin.
If we no longer want to blame God for things that are taking place in our lives, we have to understand why this pain began in the first place. Sin is at the core of every evil act that takes place in our world. We can go back to the beginning of Genesis and look at a world where sin didn't exist. Remember, God didn't design the soul to live in sin. Read through Genesis 1 and 2, which shows God's desire was for us to live in a perfect world. It was the sin of Adam that cause disaster and devastation to enter our world, turning God's world from perfect to imperfect. For example, natural disasters are referenced in Genesis 3:17-19 as a result of sin. When we blame God, we rarely examine the choices that may have led to a disaster.
Sadness and anger are typical responses to pain. We will have an emotional response no matter how strong our faith is or appears to be. These are also emotions that can distance us from God. We may feel abandoned or that God is targeting us. While anger with God isn't sinful, what we do with that anger can be. One Bible figure that knew what it was like to be angry and abandoned by God in the face of tragedy was David. He wasn't sure what the end result of his life looked like. After experiencing feelings of anger, He cried out to God.
David says, "My God, my God, why have you abandoned me? Why are you so far away when I groan for help? Every day I call to you, my God, but you do not answer. Every night I lift my voice, but I find no relief. Yet, you are holy, enthroned on the praises of Israel" (Psalm 22:1-3). In this passage, David's agony, pain and longing for God are on full display. He is full of grief and discouraged, but He doesn't lose hope. Later in Psalm 42:9-11, David says, "Why am I discouraged? Why is my heart so said? I will put my hope in God! I will praise Him again, my Savior and my God!" Even when David was going through the toughest of circumstances, He continued to cry out to God and praise Him for His goodness.
If you are experiencing emotions like sadness and anger with God, remember that He will hold your hand through the storms of life, including tragedy. Scripture says, "When you pass through the waters, I will be with you; and when you pass through the rivers, they will not sweep over you. When you walk through the fire, you will not be burned; the flames will not set you ablaze" (Isaiah 43:2). It is impossible to avoid difficult situations, and it will be tempted to blame God when bad things happen. We should always remember that every difficult situation is preparing us for the next chapter of our lives. These really tough occurrences can make us stronger than we ever imagined we could be. God can use our very trials to produce great faith and strength. You just have to trust in God and allow Him to move through you. It's hard to think that your pain has a purpose when trouble strikes, but it does, even when you don't understand why.
It's easy to blame God when bad things happen, but instead of blaming Him, we should be turning to Him. Proverbs 18:10 says, "The name of the LORD is a strong tower; the righteous man runs into it and is safe." Psalm 34:18 also reminds us, "The LORD is near to the brokenhearted and saves the crushed in spirit." God should be a source of comfort in times of heartache and devastation. God never said bad things wouldn't occur, but He always promises to support us in the face of tragedy. Often, God uses the pain and suffering in our lives to build us up. While the pain we experience can be devastating, it can also build us for a powerful testimony. We aren't called to blame God for everything but to give thanks in everything. This is the Will of God.