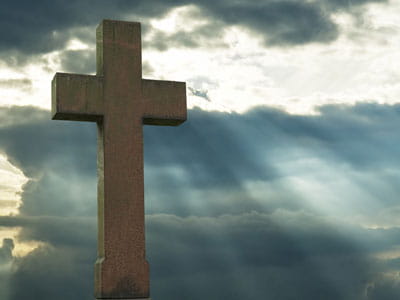 Although professional golfer Wally Armstrong had pursued a relationship with Jesus for over 35 years, he always sensed that there was something missing. As Armstrong puts it, there's a big difference between believing something is true and experiencing something as real. In Practicing the Presence of Jesus: Experience the Gift of His Friendship, Armstrong shares his personal journey of discovering Jesus as a real companion and true friend.
Q: You write about a deep spiritual hunger that led you on a pursuit to experience a closer relationship with Jesus. Was there any one event that awakened the hunger?
There has always been a deep desire to be an authentic believer and pursue a closer relationship with Jesus. He just seemed so unapproachable for many years. I didn't feel worthy and did not feel I had achieved the level of understanding or performance that I needed to get to that higher level.
In Practicing the Presence of Jesus, I talk about the series of events that happened when I picked up a book by Dallas Willard on spiritual disciplines and was tipped off on a book from the 1920s about friendship with Jesus. It was when I started reading the first paragraph of the book's prologue titled "A Modern Vision of Jesus" that the hunger was heightened. For the next two hours, I totally indulged in this new experience with Jesus that took me to the beginnings of living life on the highest level. It was completely different than how I had envisioned, and it all had to deal with having the truth become a reality.
There's a big difference between believing something is true and experiencing something as real. Before this experience, I believed Jesus was alive, but I had no idea that he wanted to be my friend and companion every moment of every day. The picture I have in my mind now is standing shoulder to shoulder with Jesus facing my sin together. I always felt alone and that he would have nothing to do with me in the midst of my sin such as, impure thoughts or unfair criticism of someone.
Q: Tell us about the day you met "Jesus" in Augusta.
In the spring of 2004, I drove up to Augusta to follow the King – Arnold Palmer. I had no idea that I was going to see Jesus standing there in the flesh talking to another golf professional like me. The Jesus I encountered behind the 18th green had no sandals or beard or long flowing robe, but was dressed like every other spectator at the event with a golf shirt and slacks. He only stood out in the crowd because people had seen the movie The Passion of the Christ that winter and recognized Jim Caviezal's face as that of Jesus. So when they saw Caviezel, they were saying "look Jesus is talking to that Pro over there!"
When I came around behind the 18th green to meet my friend Jim Hiskey and his granddaughter, Rachel, I had no idea that I was going to see Jesus there talking to another player. It was just God's timing that Jim asked me to come up there and meet his granddaughter or I may have missed this whole encounter. It was the affirmation that this was the picture that I needed to secure the truths that I believed in as well as validate the personal encounter I had with the real Jesus four months before.
You see months before I found myself in my library reading a book which encouraged the reader to envision what Jesus would look like today if he showed up in your world as someone like you or me. As I thought of this, I envisioned Jesus as a fellow golfer and all of a sudden he became approachable and alive and real for the first time. The truths about Jesus became a reality. So I began to engage him mentally, not only as my Savior and Lord, but as a friend. A friend who is up-to-date and spoke my language. I always heard the scripture "I am the way the truth and the life," but now I realized that this was just not encountering truth or discovering a way or a lifestyle. He is a real living person who was always there, I just never saw him in that light.
Back to Augusta – Later that evening when I was on the phone being interviewed live on a national radio sports talk show, it all gelled and made sense when I began to describe what it was like to see Jesus in the crowd. It must've been similar to what the disciples saw or maybe Zacchaeus saw from up in the tree. He saw that Jesus as one of them. The moment I finished the interview I felt as though God were saying to me, "now this is a wonderful way for people to connect with Me on a level they were created to experience, so tell others so they can meet Jesus as their personal friend in this simple uncomplicated way."